Iraqi Dinar Guru opinions 12-3-13
Iraqi Dinar Guru opinions 12-3-13
12-3-2013 Newshound Guru Breitling It is a simple numbers game, has the Dinar gone up? The answer is yes? Has the USD gone down? The simple answer is yes, 15%. so if you got into this investment back in 2004 and the IQD never gained a single percent you would have gained 15 % just on the hedge from the USD. But we know the dinar has gained. And that was under a much more fractured system compared to what they have now.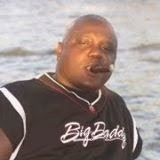 <–12-3-2013 SUPER PUMPER Guru TNT Tony
[Monday at 10:32 pst] I can tell you that they are still at the call center, right this minute. They have been told the same that we have. To continue to look for it tonight. I know that they are scheduled to be there for another 2 hours. I am waiting just like you are, and am just as upset as you are that we have not received it yet. Yes chase was a problem today, but they are saying they have solved that problem already. I am sure i will have more info in the morning. Everything is still going forward.
<–12-3-2013 SUPER PUMPER Guru Loechin
[Can you say if there is a computer problem at Chase that's holding up the 800# release please?] No, chase is not the holdup…I'm not waiting on banks. [is there a hold up?] No holdup. The plan has been to roll this out Dec 3 so let's see if it happens. 800 numbers were to go out 24 hours before today. Have not heard of any delays.
Guru Critic, @Loechin, you have stated numerous rates and dates over the past months, now you are saying the plan "has been to roll this out Dec 3″?
12-3-2013 SUPER PUMPER Guru TNT Tony ONCE AGAIN WE ARE WAITING AND ONCE AGAIN THEY ARE SAYING THAT ALL ISSUES AT THE UST HAVE BEEN RESOLVED. AS OF THIS MORNING, THE WORD IS THAT THE IMF IS IN FULL CONTROL AND THEY WILL PICK THE TIME FOR THIS TO HAPPEN AND IT SHOULD BE TODAY. THEY ARE SAYING THAT THEY DID NOT WANT TO DO IT WHILE CHASE WAS HAVING PROBLEMS WITH IT'S SERVER. THERE WERE SOME OTHER MINOR ISSUES TO OVERCOME ALSO.
Guru Critic, Come on Tony!! That's the best excuse you can come up with to cover your a**?!!
12-3-2013 SUPER PUMPER Guru TNT Tony THE RATES ARE STILL HIGH. THE RV IS STILL GOING TO HAPPEN. WE JUST HAVE TO WAIT FOR MORE INFO TODAY OR WAIT TO BE NOTIFIED THAT THE ACTIVATION HAS GONE LIVE. THAT IS ALL I HAVE FOR RIGHT NOW. I HAVE NOT HAD MY MORNING CONF CALLS YET. I AM SURE THE INFO WILL START FLOWING IN THE NEXT HOUR OR SO AND THEY WILL GIVE US TODAY'S PLAN.
Guru Critic, Didn't you mean to say "Con" calls, like in being "conned" into believing what your "sources" say is true? LOL!
12-3-2013 SUPER PUMPER Guru Loechin As of this moment we still have not seen the RV. I have been very quiet the last several days for reasons. Mostly because the plan was as I was told to roll this out today. All I can say we are very early into the day at the moment. We know the RV is here we are just trying to find out where it is. There is hard evidence to prove that the ride is over we just need to get off the ride.
Guru Critic, Are you serious Loechin? (Charles Walters). You are trying to "find the lost RV"? The "RV" is not an object that can be "misplaced"!! It must be hiding in one of your "sources" computer!!
12-3-2013 SUPER PUMPER Guru Okie_Oil_Man I had long looked with anticipation of dec 1st as the absolute back wall for our r/v. As it turns out the r/v has been in the bank's hands for over a week now. The imf still has and will exercise the authority to tell the banks when to release our numbers.
12-3-2013 SUPER PUMPER Guru Okie_Oil_Man Yesterday was to have been the day with 3 separate time intervals given. Those times came and went without effect. There appears to have been glitches in some banks…We are still in the any moment mode that the numbers can and will appear. Today is also in the spotlight as possibility of release. The numbers are coming–we just wait for them.
Guru Critic, What about your prior statements that Christine Lagarde was in Iraq to make sure it got "done"? If the IMF had the authority to RV the dinar, and they want it done now, why don't they just do it? The reason is that the IMF does not have the authority to raise the exchange rate of any currency, but you all keep pumping that notion. Then you change your story and say it is in the hands of the UST, give it a break already!
12-2-2013 SUPER PUMPER Guru Loechin Have not heard of any delays…the plan has been to roll this out tonight…The plan was to begin exchanges on Dec 3. 800 numbers were to go out 24 hours before today. IMO you will now have 27 days to do your business.
12-2-2013 Newshound Guru Kaperoni We all know we cannot pinpoint an exact day, let alone a month. But based on the 2013-2017 Development Plan, banking improvements, ISX, credit cards, WTO Accession and the hundreds of investment agreements, the TIFA agreement etc,. etc. Iraq is at a very critical point to open the banking system. If they do not, they risk failure very soon. That is not my opinion but that of professionals…My point is that I believe we are within a month or two from this happening. Maybe even sooner. I am aware the CBI needs to meet the IMF requirements, as well as Parliament passing economic laws. But I believe that will be fast tracked.
12-2-2013 SUPER PUMPER Guru Okie_Oil_Man I WAS GIVEN 3 SEPARATE TIME ELEMENT'S THAT THE NUMBERS WOULD APPEAR TODAY. 2 OF THOSE HAS LAPSED, I AM AWAITING ON THE 3RD. WILL KEEP YOU INFORMED AS I GET MORE INFO.
12-2-2013 SUPER PUMPER Guru TNT Tony [via a patsy] Last night we were hoping to do an RV announcement. Bank people were on high alert. The actual date for the RV – which will be reported in history – is December 1 at 9PM EST. That's the "official date". When do we cash out? Hopefully sometime today. What I can tell you is this: the rates this morning are "live" and ready to go, still just not released yet. They are supposed to release them today. It is scheduled to go. Everybody at every level is saying that today is your day.
12-2-2013 SUPER PUMPER Guru TNT Tony The rates are still high. But they asked me not to talk about the rate – still high double-digits. They're still wanting everybody processed in the first 5-7 days. The rates will hold for that time and then they will start doing what they're supposed to do. [When will the 30 days start?] It should start today. Dec. 2 gives us 30 days. Iraq is pulling their 3-zero notes on Jan. 1, so they need this to happen beginning today for the 30 days. At 5 minutes to 9AM EST the rates were live at the banks. At 12:30 PM EST they were live with an administrative hold. Right now they are bringing to people into the banks to go to work. Security is like we've never seen it at the call centers. Everybody is saying today is our day.
Guru Critic, once again, all made up information by these pumpers and no possibility of any type of confirmation or reports, they can say anything they want, true or not. Pretty sad, if you ask me, to mislead everyone like that almost every single day.
12-2-2013 SUPER PUMPER Guru Okie_Oil_Man it appears today it is all over. We should receive our 800 numbers anytime now. I will be back with further information. —finally—we are waiting to go to the banks. As of this time there are no more delays. It is completed–this is not the official notice yet—that should be forthcoming with the information you need regarding appointment numbers.—make your plans–do it now!
dinarguru