Iraqi Dinar Guru opinions 11-30-13
Iraqi Dinar Guru opinions 11-30-13
11-30-2013 Newshound Guru Millionday "Developing the smart card seemed like mission impossible at first, considering the security situation in the country, its history of international financial sanctions and the fact that credit cards are not in use, so we really see its success as the start of a new chapter" very good news to see that the data and electronic system is set up for use and is being used.
11-30-2013 Newshound Guru tlm724 Article quote: "The UN World Food Programme (WFP) has begun to use smart cards to deliver cash assistance in Iraq to participants in its cash-for-assets projects in Baghdad, Diyala and Ninewah." so we really see its success as the start of a new chapter… this shows us the smart cards are working and the UN is using them!!!
11-29-2013 Newshound Guru Adam Montana [I'm very confused about Iraq coming out with a Brand New Currency rumor. Not the Currency that we hold. Now, if they come out with a Brand New Currency are we going to be screwed?] That's a normal occurrence when a country makes a major change to their currency. Standard procedure is to change the exchange rate, redenominate, and institute a time frame in which everyone must trade old bills for new. After that time frame, the old bills are no longer valid currency. There's nothing bad about that.
11-29-2013 PUMPER Guru EXOGEN PER CONVERSATION, THE EVENT WILL TAKE [PLACE] WITH OR WITHOUT A BIG 4 TIER I BANK. MAJORITY SHAREHOLDERS OF THE BANK AND SEVERAL MEMBERS ON THE BOARD OF DIRECTORS ARE DISCUSSING THIS AS THEY DO NOT WANT TO BE LEFT OUT, BUT PER AOP THERE ARE NO MORE NEGOTIATIONS & DISCUSSIONS AS ALL OTHER BANKS ARE READY RIGHT NOW. CRITICAL TIME WINDOW IS AFTER HAWAII BANKS CLOSE TONIGHT.
11-29-2013 Newshound Guru tlm724 Article: "Dozens of laws waiting for acknowledgment during the last legislative term of the Council of Representatives" with the presence of dozens of important laws, parliament is seeking to approve many of the laws during the legislative term, oil and gas law, all important towards a unified Iraq and to take their place in the world! To actually function as a democratic society! show us your stuff Iraq !!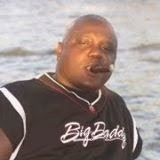 <–11-29-2013 SUPER PUMPER Guru TNT Tony
IMF and UST are saying they're ready and it's been verified. We are on a timing thing once again… Last week the rate went from $36 to $38 and now it went down again because they said the US held up some things…so today there is a new rate…still in double digits…in the 30's and the VNN has dropped back to $6 something. We are still looking for the 800#'s later today or tonight, they want you spending money this weekend…we may well see this today or tonight…they still want it before Sunday.
Guru Critic, No one has any accurate information on what the rates will be. One thing for sure is Iraq cannot sustain the rates being stated by some of the guru's.
11-29-2013 SUPER PUMPER Guru Okie_Oil_Man NEGOITATIONS HAS BEEN COMPLETED AND THE RELEASE OF THE R/V COULD/MAY/SHOULD OCCUR PREVIOUS TO DEC 1 BECAUSE OF CONTRACTS WITH A DEC 1ST DEADLINE. THE RATES ARE FLUXUATING AND BEING LOWERED A BIT (SMALL AMOUNT) BECAUSE OF DELAY'S BEING LAID AT THE FEET OF THE USA…BUT THERE STILL FANTASTIC—FAR MORE THAN WE EVER CONTEMPLATED.
11-29-2013 SUPER PUMPER Guru Okie_Oil_Man WE ARE AWAITING THE RELEASE OF THE 800 NUMBERS AT ANY TIME. TIMING IS TO BE DETERMINED BY THE BANKS INVOLVED. THE UST AND IMF HAS COMPLETED THEIR PORTION OF THE PROCESS. IT WILL BE AN ABSOLUTE NECESSITY THAT YOU OBTAIN YOUR APPOINTMENT AS SOON AS POSSIBLE AND GET TO THE BANKS AS SOON AS POSSIBLE. THE RATES WILL CONTINUE DROPPING DURING THE 30 DAY PERIOD OF TIME WE HAVE TO EXCHANGE OUR 3 ZERO NOTES.
Guru Critic, The "30 day period" was debunked long ago by very intelligent people.
11-29-2013 SUPER PUMPER Guru Okie_Oil_Man THE IRAQI'S HAVE BEEN NOTIFIED THEY ONLY HAVE 36 HOURS TO EXCHANGE THEIR 3 ZERO NOTES—THAT ONLY APPLIES TO IN COUNTRY RATE EXCHANGE (IN IRAQ ONLY). IRAQI RATE IS NOW PREVELANT AT 3.44 AND THAT NUMBER OR CLOSE TO IT WILL WHAT EVENTUALLY BE THE INTERNATIONAL RATE (AND OURS ALSO)–BUT THAT WILL NOT HAPPEN OVERNIGHT. THERE WILL BE AMPLE TIME FOR US TO GET TO THE BANKS.
11-29-2013 Newshound Guru Stryker I believe that I am finally starting to understand these latest articles stating that the Central Bank raises currency of 50,000 dinars early next year. I do not believe that the CBI is saying that they are coming out with a 50,000 dinar note but yet they are stating the new smaller notes/coins that they are getting ready to put out will have a value like 50,000 dinars has currently. Could all 25 dinars be worth $50.00 USD? I believe they could be early next year, new currency categories and old (what we hold as an investment).
dinarguru