Iraqi Dinar Guru opinions 11-28-13
Iraqi Dinar Guru opinions 11-28-13
11-28-2013 Newshound Guru Millionday the imf and cbi are working together to move to the monetary reality which means the actual value…the goi and cbi and the imf and the world bank and the bis and the wto and the region and the UN are all working together as one to move to a market economy with reality monetary policy and rate…the trade bank being involved means the US of A…so we have a huge group…all working together.
11-28-2013 SUPER PUMPER Guru Bluwolf About the rates well that will be and still is in double digits no problem there and nothing happened or was changed or imposed by the IMF ( simply that is not there job period ). Your rv is near and you will be surprised…please be ready for your blessings.
<–11-27-2013 SUPER PUMPER Guru Loechin [via a patsy]
We are at the end of a long road. Some incredible things are taking place as we speak. I don't have a date or a rate, but I know that the end of this process is imminent. There are no road blocks to completing the RV. Information that has been coming in as late as this evening is very positive and favorable. A call came in earlier today, some things came to light…Hedge funds are getting involved. Wall Street does not get involved in something until it's ready.
11-27-2013 SUPER PUMPER Guru Loechin We are there. You are in a great, great, great position. We are literally moments away from some incredible things that are going to happen. This is history in the making. Others got in ahead of us. They saved us for last. They saved the best for last. There is a plan that came to fruition tonight. I do believe that all issues were resolved. We are in a great spot right now. This thing is coming out of the chute. Don't be surprised if you wake up to some incredible news tomorrow.
11-27-2013 Intel Guru Arizona Heat In MY OPINION! "I" DONT EXPECT TO SEE THIS UNTIL IT IS AVAILABLE ON THE cbi. THE IMF WILL ACTIVATE WITH THE cbi AND THEY WILL UPDATE THIER RATES. THE cbi WILL NOT UPDATE ON FRIDAY, AND SINCE THE BANKS ARE CLOSED TOMORROW, I DON'T EXPECT TO BE ABLE TO CASH IN UNTIL THE OPENING BELL ON MONDAY. THIS IS JUST MY OPINION.
11-27-2013 Newshound Guru Adam Montana [if the Dinar does NOT RV by January 1st, are there no special dates that the RV has to occur on, like the first of the year, or a quarter…it can happen on ANY day throughout the year, right?] There is no specific date that they can or cannot change the value. The CBI can make that decision any day they want.
11-27-13 Intel Guru BGG [was wondering if maliki gets his amnestey will we see the rv right after and do you think he will get it?] I am hearing he already has….now what he does with it is another story entirely…every single time I have brought info from this source – it is typically in the news in the next couple of weeks. Deep contact.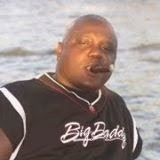 <–11-27-2013 SUPER PUMPER Guru TNT Tony
Yesterday was a crazy, crazy day and all the information that we received and with all the phone calls we had, we are being told that it is still being processed. The rv happened in Iraq almost two weeks ago – and their money is on their cards and they are using them. The rates in Iraq have changed. We know the rate is 3.87 and expect it to go to $4.22 Dec 1. Iraq was being penalized and that's why they came out with the lower rate and we know lower denoms are out. They were informed last Thrusday that once it went public they would have 72 hours to turn the 3 zero notes in and then they would be useless. This has nothing to do with us.
Guru Critic, Again, the "RV" has NOT been released in Iraq, the value or exchange rate has NOT changed. They have not "loaded" any smart cards with those rates either. The CBI auction was held again today at the same rate of 1166 to $1, nothing has changed. I have stated in the past that the "new lower denoms" have not even been printed yet, that is confirmed in article released today, QUOTE: "the beginning of the new year will also be printing new currency and coins in both Arabic and Kurdish, according to what was quoted site Arak Bazenz News Today, Thursday."
11-27-2013 SUPER PUMPER Guru TNT Tony Why didn't it happen last night, over the weekend? It is kind of like the Iraq situation with different rates that went on their cards. Over here people got paid at different rates, some as far back as April. The last 6 weeks the privileged have been getting paid. Also, when the system went, the rate was changed in the system and this was on Sunday. I got the call that the process was stopped and it was not long after that it was restarted exactly where it was stopped but in the system the rates came out wrong. That's why we were seeing 3.44 – instead of 30. They said they did not want to be compared to Obamacare but that is exactly what happened.
Guru Critic, These pumpers are just amazing! They try to tie everyone of their "predictions/intel" to mainstream news. The individuals in charge of the computer systems are NOT as stupid as the folks that set up the Obamacare website. It is a simple process of "resetting" the rates in the computer system that go world wide. Heads would role if these mistakes were actually made, which they were NOT.
11-27-2013 SUPER PUMPER Guru TNT Tony Obama got involved today. They want everyone to have money to spend on Black Friday. They absolutely want it done today. UST is not going home. They have been told to stay until this gets done. The word we are getting is Wells Fargo doesnt want to do this on Black Friday. There are discussions going on right now and part of the discussion is a plan for it to go Friday morning so people will have money to spend this weekend. Hopefully we see this evening. The rates are still high, debated a little, but still high.
Guru Critic, What a joke! Obama is not involved. People that have jobs and manage their finances will have money to spend on Black Friday, and it does not matter if they spend money on Friday or Cyber Monday or any time before years end. Wells Fargo denies everything this pumper has stated, as a matter of fact, they are sick and tired of constantly being brought into this "dinar mess" created by these ignorant pumpers. I'm afraid if they keep this up we will all lose out. Just to remind everyone, base your opinion on the facts, not some made up "intel".
dinarguru