Iraqi Dinar Guru opinions 11-27-13
Iraqi Dinar Guru opinions 11-27-13
11-27-2013 Newshound Guru Adam Montana A lot appears to be hinging on the budget and the HCL law – Maliki is maneuvering for position on the budget in particular the Kurdish side of it…"Oil Contracts" are a major deal, and the entire country is holding their breath waiting for the HCL to be resolved – once that happens, a LOT of people stand to make some extreme profits (and us too!).
11-27-2013 Newshound Guru Adam Montana There are also a couple articles…showing that any progress on smaller denominations is being manipulated (probably in our favor!) and that the HCL should be tackled in the next Parliamentary session. So, what does it all mean? In a nutshell – I don't see an RV before tomorrow, but they are running out of roadblocks and we can't have much longer to wait.
11-27-2013 SUPER PUMPER Guru TerryK I'M REALLY CONFUSED WHEN THIS IS TO GO DOWN, WAS HEARING STRONG LAST NIGHT BUT THEY DID TELL ME BETWEEN TUE AND FRIDAY AS THEY DON'T HAVE THANKSGIVING OVER THERE BUT ALSO IT WAS TO BUMP THE ECONOMY FOR BLACK FRIDAY IS WHAT ONE ALUDED TO.
11-27-2013 SUPER PUMPER Guru Loechin The meeting with CL [Christine Lagarde] was great for us. Great things began at midnight. As I told you seven weeks ago…exchanges were taking place, and they continue. I do not know if we will see this today and that's it…
11-27-2013 Newshound Guru Millionday for those that listened to the UNSC yesterday i guess saw that we were right when we said the election law was passed…the law is passed…we are seeing so much progress.
11-27-2013 Newshound Guru Med NOW WE ARE LOOKING REALLY SERIOUSLY AT AN RV. IT SEEMS TO BE TURNING INTO A HEATED DISCUSSION BETWEEN PARLIAMENT AND CBI. I THINK THE NEW GOVERNOR IS AFRAID TO PULL THE TRIGGER. HE IS NOT LIKE SHABIBI WHO HAS DECADES OF DECISION MAKING BEHIND HIM. [REFERENCING] AN ARTICLE: THE NEWS RIGHT NOW IS THEY ARE APPARENTLY…ABOUT TO ANNOUNCE A CHANGE TO THE IRAQI PEOPLE AND IT IS COMING EARLY NEXT YEAR.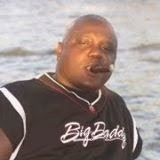 <–11-26-2013 SUPER PUMPER Guru TNT Tony
I received a lot of detailed information today, but all you really want to hear is that they are still saying that the RV should go live sometime tonight. If it does not, I will tell you what I heard today and when we should really see it (I am still hoping for tonight). I have been told by all that are really involved in the decision making to keeping looking until the sunrises…The night is young and even as I type this I am receiving good news.
<–11-26-2013 SUPER PUMPER Guru Loechin
Just got a call from the sand pile…Boots on the ground say they have been partying all day with the new found wealth there…VERIFIED. [are the rates going to remain high?] Yep. Guys at this time we are still in Double numbers. […is it OK to turn in early tonight?] Go to bed could wake up happy.
Guru Critic, No one in the "sand pile" has "new found wealth". That has indeed been verified as false. I can't believe that people stay up waiting for this jokers predictions.
11-26-2013 Newshound Guru Doc We can only laugh at the rumored NDA you will have to sign to exchange your currency. Be advised that any legitimate bank or exchange medium will not require anything of the sort. This is a legitimate currency transaction and will be treated as such under current regulations. We report, you decide.
Guru Critic, thanks Doc for confirming what I have been stating for weeks.
<–11-26-2013 SUPER PUMPER Guru Okie_Oil_Man
I HAVE ONCE AGAIN BEEN TOLD JUST A MOMENT AGO THERE ARE NOTHING HOLDING UP THE R/V. THERE ARE NO MORE PROBLEM'S TO BE SOLVED AND EVERYONE IS IN AGREEMENT TO DISCUSSIONS MADE TO DATE. I KNOW WE HAVE BEEN TOLD THIS TIME AND TIME AGAIN BUT WE HOPE THIS TIME THERE ARE MORE SUBSTANCE THAN EVER BEFORE.
11-26-2013 SUPER PUMPER Guru Okie_Oil_Man I HAVE SPOKEN TO A PERSON JUST 1 STEP AWAY FROM THE "ELDER" RESPONSIBLE FOR THIS TRANSISTION PERIOD IN OUR LIVES AND HE STATED–IT IS DONE. NOW AS BEFORE WE ARE BEING TOLD…IT IS ABSOLUTELY INEVITABLE. THIS ALL SOUNDS GOOD TO ME AND I AM WAITING TO SEE THE RESULTS OF HIS STATEMENT TURN INTO REALITY.
11-26-2013 SUPER PUMPER Guru Okie_Oil_Man TODAY WAS REALLY A DAY OF ENLIGHTMENT FOR ME. THE COUNTRY I HAD THOUGHT ALL ALONG AS BEING OUR ENEMY TURNS OUT IN THIS ENDEAVOR TO BE OUR FRIENDS AND HAS STEPPED OUT AND DONE WHAT WE WERE UNABLE TO DO ON OUR OWN. …THINGS CHANGE. SO—-I AM HAVING CHINESE FOR DINNER TONIGHT.
11-26-2013 SUPER PUMPER Guru Bluwolf …rates high – banks on alert – imf info not sincerely true – cc on standby – 3.44 is and will be a place holder – in country rv-happen june 15th – ust no longer in charge gave the go to banks – Obama wants this done immediately
11-26-2013 Newshound Guru Doc There is an interesting ping pong match developing between the GOI and CBI. There are several articles in which various GOI persons are publicly calling for the CBI to immediately implement the delete the zeros project. In fact they are signing the praises of the program and also have economist echoing their position. On the other hand the CBI is now saying the time is not right. This is pretty much a turn around in positions from less than a year ago. What is interesting is Turki seems to be focused on a hand full of laws he wants changed or implemented before he will agree to the delete the zeros project implementation.
11-26-2013 Newshound Guru Doc Our opinion is mainly the GOI is screaming for the project to move forward due to up coming elections in April. The CBI is basically saying we can not move forward until all the basic laws are in place necessary to support currency reform. Unfortunately Parliament is on recess until December 15 and nothing can get voted into law until after then. With that we maintain that real currency reform is most likely pushed out until February to April 2014 at the earliest. Hopefully the GOI will develop a sense of urgency as the elections approach. We report, you decide.
11-26-2013 SUPER PUMPER Guru EXOGEN WHY WOULD THE ELITE AND CONGRESS NEGOTIATE A HIGHER RATE AND POSSIBLY NOT RELEASE IT? ONLY EXPLANATION WOULD BE TO MAKE SURE ELITE RECEIVED HIGHER RATE AND LET CL STEP IN TO DROP THE RATE INTENTIONALLY, DUE TO THE FACT THE ELITE GROUP & WHALES EXCHANGES HAVE BEEN COMPLETED AT THE HIGHER RATE, AND LEAVE DINARIANS WITH A LOWER RATE AND NDA SO YOU CANT COMPLAIN OR GO PUBLIC ABOUT WHAT HAPPENED.
Guru Critic, Once again, no one has exchanged yet! I don't know why these jokers keep stating that, it's not true!
11-26-20113 SUPER PUMPER Guru Okie_Oil_Man YOU, MY FRIENDS, ARE OWED AN EXPLANATION OF MY POST LAST NIGHT PROCLAIMING THE IMMINENCE OF BEING ABLE TO DELIVER A LOAD OF NUMBERS AND DIPLOMAS. …YESTERDAY AFTERNOON AT 3.PM PACIFIC TIME THE UST RELEASED THE CODE'S TO THE BANKS TO ACTIVATE THE 800 NUMBERS AT THEIR DISCRETION. THIS MORNING—STILL WAITING. I HAVE BEEN INFORMED THERE ARE DISCUSSIONS GOING ON BETWEEN THE USG AND CHINA REGARDING WHO GET'S THE OIL CREDITS AND TO WHAT AMOUNT.
11-26-20113 SUPER PUMPER Guru Okie_Oil_Man THUSLY THE IMF IMPATIENTLY WAITS TO SEE IF A PALATABLE AGREEMENT CAN BE MADE WITHOUT THE IMF INTERVENING AND FORCING THE R/V TO OCCUR. IT IS APPARENT THIS POINT OF CONTENTION OR AT LEAST DIS-AGREEMENT HAS/WILL/MAY-CONTINUE THROUGHOUT THE DAY. I WAS ALSO INFORMED THAT THIS SHOULD BE SETTLED BY MIDNIGHT TONIGHT.
11-26-20113 SUPER PUMPER Guru Okie_Oil_Man NOW–I HAVE BEEN MIS-INFORMED ONCE AGAIN BECAUSE OF CONSTANT DISCENTION AFFECTING THE INFORMATION BEING DISEMINATED. WHEN EVER I FURNISH INFORMATION, AT THAT EXACT MOMENT IN TIME IT IS CREDIBLE. WE AWAIT THE OUTCOME OF TODAYS MEETINGS—I WILL KEEP YOU INFORMED AT LEAST OF WHAT IS GOING ON. I DO NOT WANT TO MISLEAD ANYONE AND APOLOGIZE FOR THE PROBLEMS OTHERS CREATE AFFECTING US ALL.
11-26-2013 Intel/Newshound Guru Poppy3 I WONDER IF THE COCOON OF THE RV WILL OPEN IN DEC OR IN JAN? ALL I CAN FIND OUT IS THAT THE IMF WANTS IT, THE UNSC WANTS IT, ALL THE MEMBERS OF THE PARIS AGREEMENT WANTS IT, THE ECONOMIC COMMITTEE WANTS IT, THE FINANCE COMMITTEE WANTS IT, YOU AND I WANT IT, ALL THE MIDDLE EAST NEEDS IT, o and b need it, MANY COUNTRIES NEED IT, AND AT SOME POINT VERY VERY SOON MALIKI HAS TO HAVE IT AND WILL TELL TURKI TO TURN IT LOOSE.
dinarguru