Iraqi Dinar Guru opinions 11-26-13
Iraqi Dinar Guru opinions 11-26-13
11-26-2013 Newshound Guru Tlar The CBI had a feasibility study done in 2008. The purpose of this study was…to determine value. The results are…based on the exchange rate at the time they did very little from todays rate. They recommended that the CBI "open" their currency at 1.13 dinars to the US dollar which was based on the then rate. That was dropping three zeros as an event. The findings were that the CBI could support the dinar at that level. The also recommended that the CBI maintain and support that level for 3 years until the market accepted the new rate, and then let it float.
11-26-2013 Newshound Guru Tlar Today the CBI has many more times reserves that they had in 2008 and they have less currency in the streets…They are better prepared technically and financially to support dropping 3 zeros today than they were in 2008. I believe they have made a change to the plan because conditions on the ground have changed. I believe after a stage rate the will elect to by pass the recommended hold for three years that the study said to do and go straight to a free float.
11-26-2013 Newshound Guru Tlar I believe…the dinar at any level up to a dollar is well justified and there for sure is still room to grow. In opening the currency to the world it is my opinion that in order to create demand instantly that the CBI will have to open at a staged rate. This solves all the problems internally for the country…allowing the CBI to introduce an uncounterfeitable currency and to begin de-dollarization immediately.
11-26-2013 SUPER PUMPER Guru TerryK WELL I HAVE HEARD FROM TWO SOURCES …ONE REALLY EXCITED…THE OTHER WAS SO SO. JUST DON'T SIGN A NDA IS ALL I'M GOING TO TELL U ALL. THERE ARE THOSE EXCHANGES THAT DON'T REQUIRE THIS STUPID NDA. YEA THEY DON'T WANT U TO MAKE ANY MONEY KEEP IN MIND ON THE NDA ALL THEY HAVE TO DO IS ALLEDGE YOU VIOLATED IT AND THEY WILL TAKE IT ALL. IT'S CURRENCY.
<—-11-26-2013 SUPER PUMPER Guru Loechin
I am just waiting knowing that the banks have the numbers and now the NDA and that a certain someone is going to do this. [If a certain someone, CL , is doing this does that mean that we are waitng at least another day.] No. [So rates will drop?] Don't think so. I think still double numbers. [you didn't really believe that whole China thing yesterday did you?] They did get involved at the last minute. [China getting involved, bad or good?] They were told no is all I will say.
Guru Critic, This guy Loechin is something else! How can anyone give this dip stick the time of day? I can't believe that anyone would trust one word from this knucklehead!
11-25-2013 SUPER PUMPER Guru Loechin All signs seem to point to the fact that the RV is upon us again. Will it happen tonight, tomorrow, as of now I don't really know. There are those of privilege who continue to exchange and that's OK as well because I know it's our turn next. I can also tell you that as of this moment the 800's are in the hands of the Banks.
Guru Critic, No one has exchanged, privileged or not. The CBI rate is still 1166 to $1, they wont exchange for "privileged people" when the rate has not changed. BTW, the banks have had 800#'s for many many years, it's nothing new.
11-25-2013 SUPER PUMPER Guru Loechin There is much discussion as to the hold up…I can tell you M [Maliki] is not and will never be again. …how much authority does CL [Christine Lagarde] have? Can she do it ? Yes, Will she do it? Yes, so we wait to find out the end of the game…As I have stated before we are looking at the rates staying high but do your best to secure and keep you appointment at the Bank.
Guru Critic, people are starting to question this jokers info now and that's great! Most everyone but Loechin knows that Christine Lagarde can't just raise the value of a sovereign nations currency.
11-25-2013 SUPER PUMPER Guru Mnt Goat On Friday 11/15 I received a call from IMF source and here is what I was told. They began by explaining how Iraq wanted to stall the international rollout until it could fully implement some final banking laws effective on Dec 1, 2013. The USA of course was not happy about this situation but really had no choice but to instruct all parties involved in the rollout to attempt to stall until this point.
11-25-2013 SUPER PUMPER Guru Mnt Goat …Iraq has asked to hold this activation up until December 1, 2013. How could they go international with their dinar without…very basic laws enacted? So the stalling began two weeks ago, when this decision was made and agreed to. It is now only a big game of tricks and monkey business until next Monday December 1st when we have the best possible change of activation of the rates and getting the 800#s.
11-25-2013 Newshound/Intel Guru Randy Koonce Last Week we got very close to RV but Maliki got in the way but the IMF is determined to finish so when I get a good window again I will let know. Right now there is no RV…could it happen before end of Week, YES. Maliki is not going anywhere. And Obama is not going anywhere so the political battle is great…All I know is the IMF is determined to get Iraq to do this but I cannot give a date and no one else can… it does not even look good tonight for RV. I will let you know when the window is good…just check the CBI.
11-25-2013 PUMPER Goofball Guru Okie_Oil_Man IT APPEARS I MAY LAND TONIGHT OR IN THE MORNING WITH A SACK FULL OF NUMBERS AND AN ARM LOAD OF DIPLOMAS—NUFF SAID TO THE WISE.
11-25-2013 SUPER PUMPER Guru Loechin [how did the meeting in DC go?] All I can say is We Won. [as in tonight and high rate?] I didn't say tonight. [high rate?] If they do it when they said in the meeting, yes. [So are you saying NOT tonight?] I didn't say that either. [Do you consider CL taking over and we get the low rate as a win also?] yes. [can you tell us what u mean. I heard "we won"?] We win with any rate.
Guru Critic, There was no meeting in DC that discussed Iraq's exchange rate, plain and simple. Just more made up info that no one can contest or confirm.
11-25-2013 Newshound Guru Kaperoni Article: "Senior Economist: Raising the zeroes corrective action to facilitate the transfer and account currency" This is a great article IMO as it states you cannot do one (delete zeros) without the other (raise zeros). Which is what we want. And this economist is for it and wants it to proceed…it is clear to me she is relating the deletion of zeros to the Law of Indebtedness. And the raising of zeros must occur first which is the appreciation or float of the dinar. These are two separate events. It makes sense that they are denying in some articles now that they cannot delete the zeros..since the have not raised them first.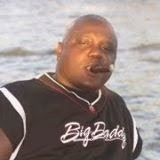 <—11-25-2013 SUPER PUMPER Guru TNT Tony [via a patsy]
Yes, I am excited! I have NO bad news for you today. Everything is still on track and there is still a deadline. We do know, regardless of what you're hearing, all my contacts and sources, from DC, CBI, IMF, the marketplace, to military to contractors and citizens, all know for a fact that there are cards in Iraq loaded at 3.44. But the international RV has not been activated yet. Iraq has completed everything they needed to do.
Guru Critic, everything Pumper Tony just said is hogwash.
11-25-2013 SUPER PUMPER Guru TNT Tony They are waiting on US now. It's done in the sense that the mechanics and signatures are done. All we need now are the numbers to be released to the general public. But that's what we've been waiting on since last Thursday. Right now there is a meeting going on between the 3-letter agencies to decide the final time, which is from RIGHT NOW thru tomorrow morning at 9AM EST. We don't know the exact time but that's what we're getting.
11-25-2013 SUPER PUMPER Guru TNT Tony Why did it get extended another day? I can't tell you but they've said "enough is enough." IT WILL BE DONE BY THANKSGIVING. Even if the UST doesn't the IMF will do it and the rate will go to the 3.44 rate. [If we do go in at 3.44 rate what will the VNN rate drop to?] .47 As of this moment we have the higher rates. If we don't go by 9 Am tomorrow we will be penalized from $30+ down to $3. It definitely is going. They're trying to get this done before Thanksgiving.
Guru Critic, as I have been saying for months, they made up the $30+ rates knowing full well that no one would ever see a rate like that. On one hand he is stating as fact that, "IT WILL BE DONE BY THANKSGIVING", then he changes it to: "They're trying to get this done before Thanksgiving." More double talk.
dinarguru