Aziz Mayahi: Conditions in the central entry impossible to buy dollars
Aziz Mayahi: Conditions in the central entry impossible to buy dollars
04/15/2012 0:00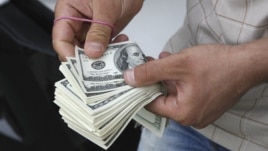 BAGHDAD – Al Sabah 
counting Member of the economy and invest in the House of Representatives lawmaker bloc white terms of the Central Bank of the request entry of dollar buying impossible. 
said in a press statement that the conditions for the central bank that it would hurt corporate Iraqi contracting with the State, so the central bank to correct mechanism of action this subject. He stressed the need to ask the central bank of contractors with a copy of the contract from the Department imported, and… then can enter the auction. 
The controversy was raised about the causes of decline in value of the dinar and the high value of the dollar in the last period, and carried some of the parties, the central bank responsibility decline in the Iraqi currency due to the fact that the central bank is preparing the Iraqi market of domestic needs of the dollar, which means that the issue of rise of the dinar and the decline depends on the claims of the dollar. while attributed the Central Bank of Iraq low exchange rate of the Iraqi dinar against the U.S. dollar in the local markets, to the high demand for it greatly, saying in a statement that the rise bubble will disappear gradually. 
However, economic analysts stressed that the main reason for the high demand for the dollar is the operations smuggled to Syria and Iran, which were subjected to international economic sanctions. 
alsabaah.com/ArticleShow.aspx?ID=25270