Zimbabwe poses a currency equivalent to US dollar
Zimbabwe poses a currency equivalent to US dollar
Tuesday November 29 2016 10:01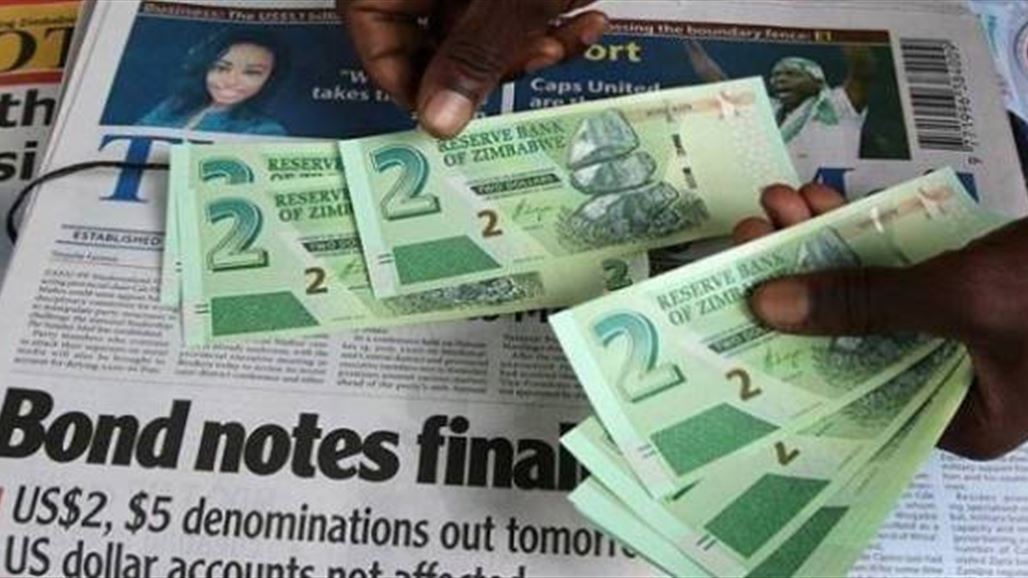 Alsumaria News / Baghdad
Zimbabwe has issued its own generic US currency for use within the country's bank notes in order to alleviate the shortage of foreign currency, and export promotion.
The newspaper "The Independent" British, the Reserve Bank of Zimbabwe (central bank) raised cash cards worth $ 10 million from category 2 and $ 5.
Zimbabwe has resorted to the US dollar and other foreign currencies as an alternative to the local currency, which has become almost worthless in 2009, after the arrival of inflation to unprecedented levels as a result of the economic crisis, which lasted about 10 years.
But with the scarcity of foreign currency, which is used in commercial accounts in Zimbabwe, the central bank last September revealed his intention to print currency to the dollar-denominated cash to meet the need in the local market.
The central bank announced that the new currency can not be used outside of Zimbabwe, that is not the value of these banknotes out of the country.
Currently lives Zimbabwe's severe cash crunch, economists returned to the increasing dependence on imports in the light of the collapse of many local industries.
alsumaria.tv