"UNAMI" calls for "evacuating government buildings" and describes the events of Green as a dangerous escalation
"UNAMI" calls for "evacuating government buildings" and describes the events of Green as a dangerous escalation
2022-08-29 07:48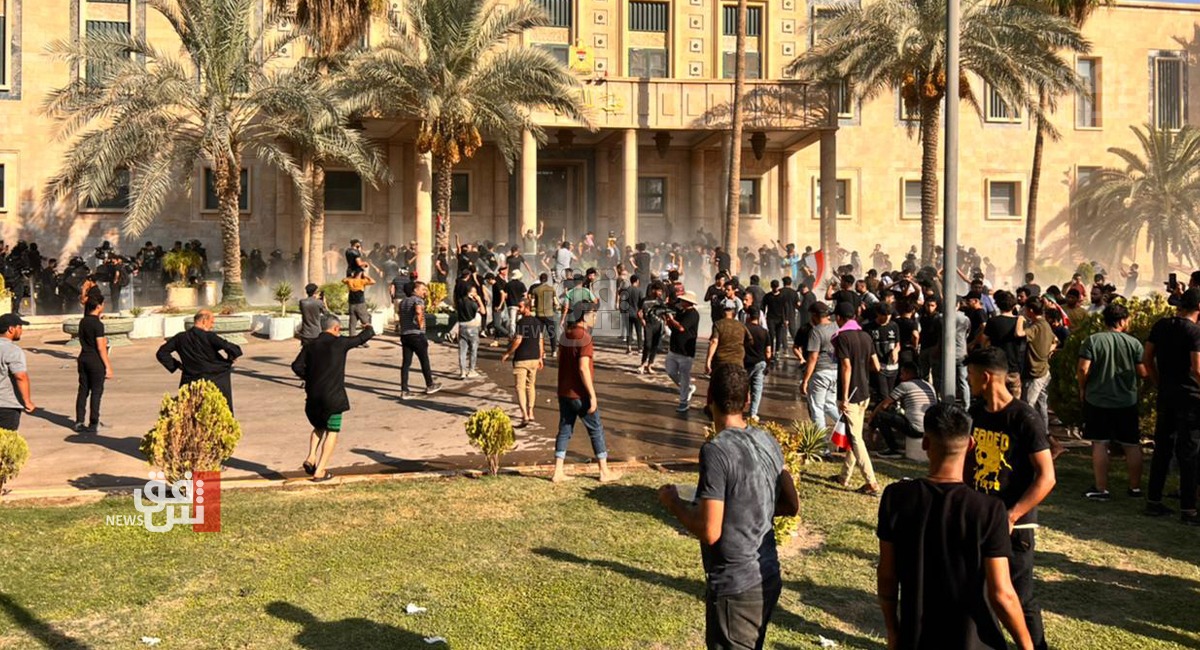 Shafaq News/ The United Nations Assistance Mission for Iraq, "UNAMI", called on the demonstrators, on Monday, to evacuate government buildings and institutions and leave the Green Zone, stressing the need for calm and not to be drawn into developments that are difficult to stop.
The mission said in a statement received by Shafaq News Agency, "We call on all demonstrators to leave the Baghdad International Zone immediately, evacuate all government buildings and allow the government to continue its responsibilities in managing the state to serve Iraq."
She pointed out that "today's developments are a very dangerous escalation. State institutions must work without hindrance to serve the Iraqi people in all circumstances and at all times, and it will now become clear that respect for the constitutional order is vital."
The UN mission urged "everyone to be peaceful, cooperate with the security forces and refrain from actions that could lead to an unstoppable chain of events."
She called on all political parties to "work to calm tensions and resort to dialogue as the only way to resolve differences, as the Iraqis cannot be held hostage to an unpredictable and intolerable situation. The very survival of the state is at stake."
Earlier today, supporters of the Sadrist movement turned their sit-in in the Green Zone to storming the government palace and spreading extensively near government institutions, after the leader of the Sadrist movement Muqtada al-Sadr announced his retirement from political work and the closure of all political, media and social institutions associated with it.
shafaq.com