The Thousand Schools Project .. The Chinese company is "helpless" and fear hits Iraqi contractors: Our money will be lost
The Thousand Schools Project .. The Chinese company is "helpless" and fear hits Iraqi contractors: Our money will be lost
2022-11-07 06:32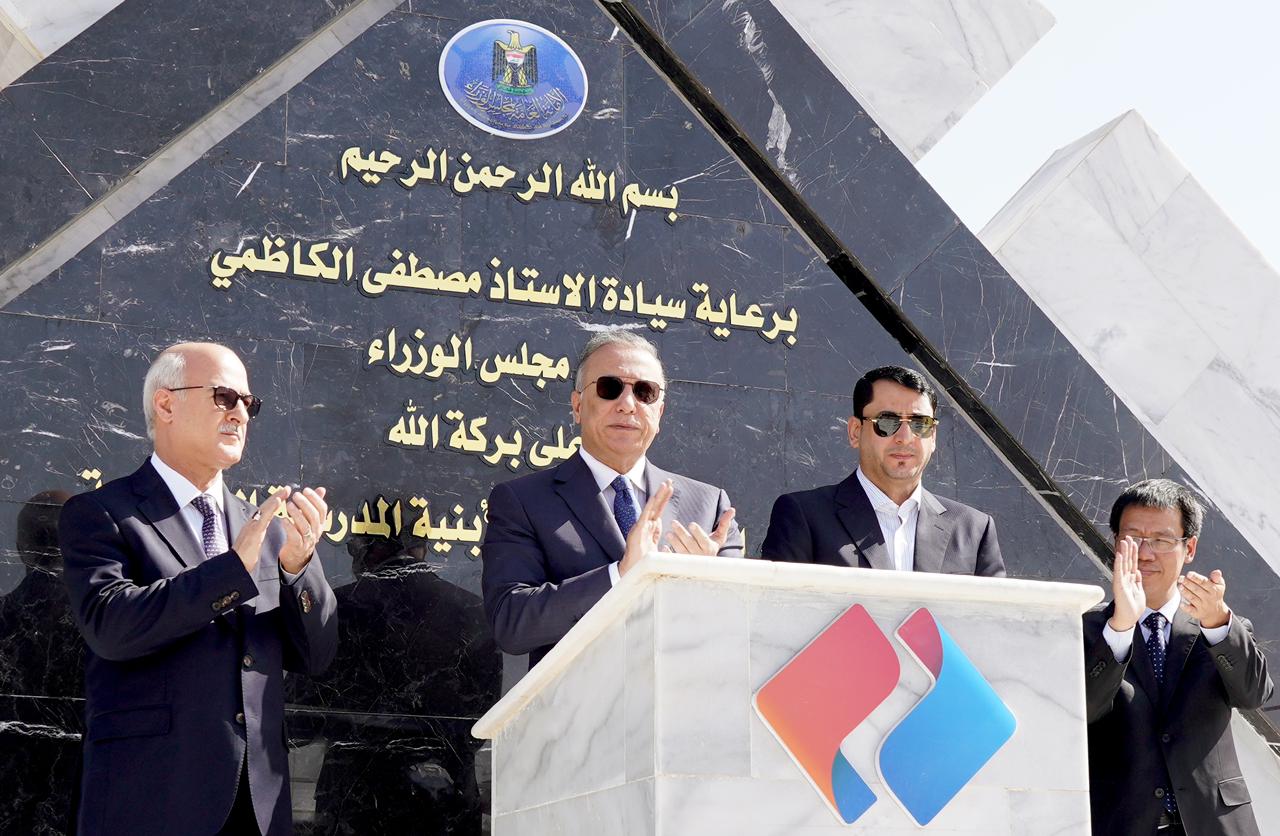 Shafaq News/ Saturday, Iraqi contractors expressed their fear of losing their money as a result of the "inability" of the Chinese company contracting with the Iraqi government to implement a project to build 1,000 schools across the country from the possibility of receiving their allocations, calling on the official authorities to intervene.
A group of contractors told Shafaq News Agency, that the Chinese company Borjaina Power China executing the 1,000 schools project within the framework agreement with China informed the Iraqi contractors contracting with it that it was unable to pay their financial dues before next year 2023, indicating that "the company's contract with the Iraqi government provides for They received an operational advance in the amount of 10% of the contract value of one billion eight hundred million US dollars paid by Iraq on oil exports.
These contractors complain of "the delay in the financial allocations belonging to their companies by the initial Chinese companies to which projects to build 1,000 schools were referred, at an estimated amount of one billion and eight hundred million dollars, under the Iraqi-Chinese agreement."
According to one of the contractors, "the percentage of completion of projects and construction works for model schools does not exceed 7% within only six months, out of the total period imposed for the completion of the project, which is one year," noting that "Chinese companies and Iraqi contracting companies supporting them exceeded half the supposed completion period." under the contracts entered into.
The owners of secondary contracting companies fear "the loss of their financial dues while they bear a financial debt in their necks and they are required to complete the work in those schools, due to the penal conditions imposed by the Iraqi government on the Chinese companies executing the construction of these schools throughout Iraq."
And they explained, "Chinese companies are legally considered to have breached the contracts of agreements that obligate the implementing party to deliver the projects after their completion," noting that "the whole matter may put the project as a whole at great risk."
The contractors demanded "the intervention of government agencies to remedy the issue," stressing that "the process of building schools in Iraq will not be disrupted."
On June 18, the former Iraqi Prime Minister Mustafa Al-Kazemi laid the cornerstone for the first phase of the school buildings project, which includes building 1,000 model schools throughout Iraq, within the Iraqi-Chinese agreement.
In mid-December 2021, the Iraqi government announced the signing of 15 contracts with the Chinese side to build 1,000 schools in different parts of the country.
On the twenty-eighth of November 2021, the Iraqi military authorities reported a security alert to protect Chinese companies implementing a project to build 1,000 schools across Iraq.
shafaq.com