The coordination framework meets the National Union and affirms cooperation to end the current crisis
The coordination framework meets the National Union and affirms cooperation to end the current crisis
2022-03-14 09:03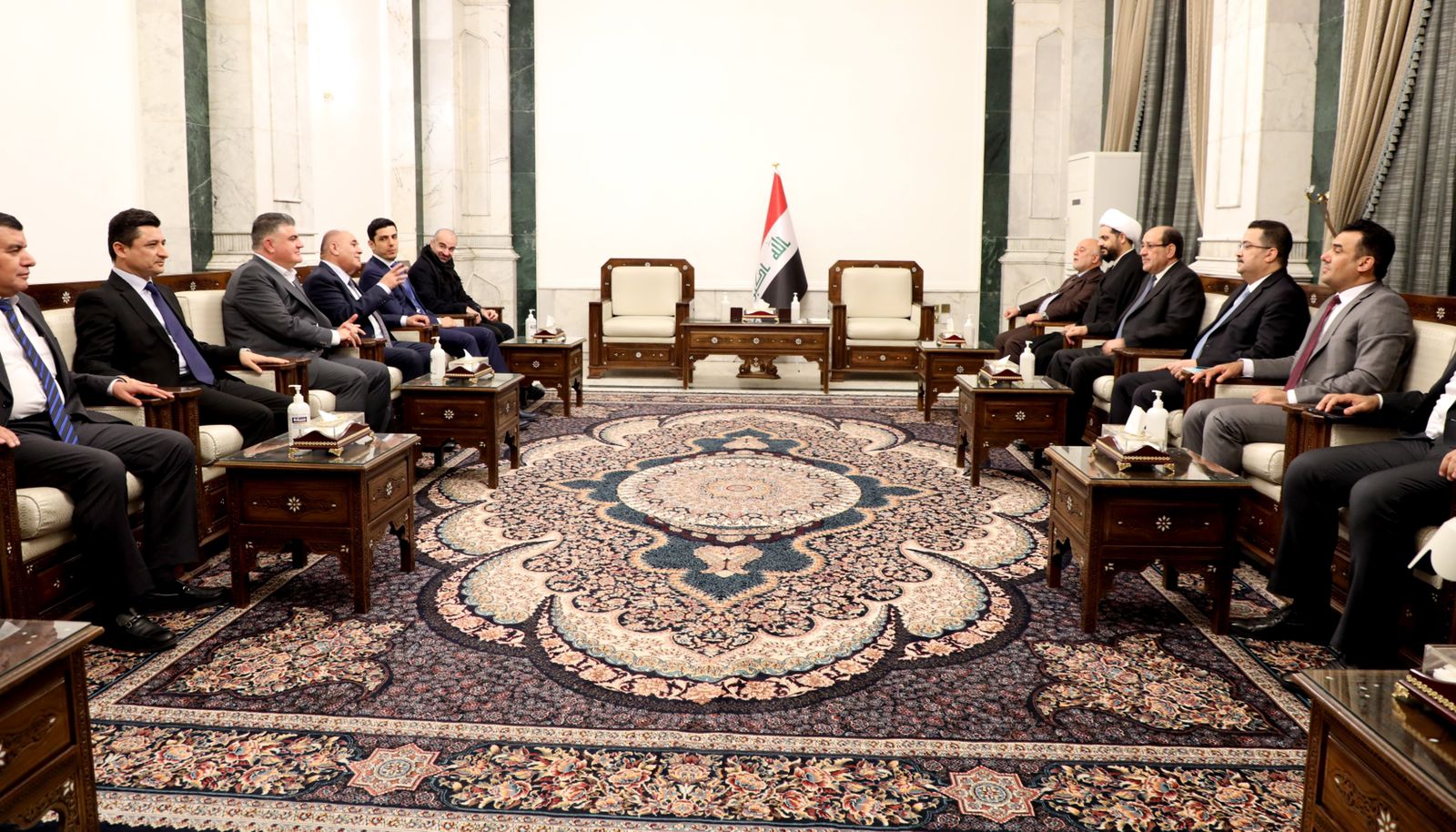 Shafaq News/ The leaders of the Coordination Framework held, on Monday, a meeting with the Patriotic Union of Kurdistan and stressed cooperation to reach an agreement that ends the current crisis.
This came during the reception of the leaders of the coordination framework in the office of the head of the State of Law coalition, the delegation of the Patriotic Union of Kurdistan headed by Pavel Talabani, according to a statement received by Shafak News Agency.
During the meeting, according to the statement, "the overall political and security situation and the challenges facing the country were discussed, and the latest developments regarding the dialogues between the political forces to form the government were reviewed."
The attendees stressed, "their keenness to cooperate with all partners to reach an agreement that ends the current crisis and contributes to accelerating the formation of a government of services capable of meeting the demands of the Iraqi people and maintaining security and stability in the country."
Yesterday, Saturday, a delegation from the coordination framework, including Hadi Al-Amiri, Faleh Al-Fayyad, Ahmed Al-Asadi, accompanied by the Speaker of the Iraqi Parliament, Muhammad Al-Halbousi, and the head of the Sovereignty Alliance, Khamis Al-Khanjar, met with the leader of the Sadrist movement, Muqtada Al-Sadr, at the latter's headquarters in Al-Hanana district in Najaf.
Two identical political sources revealed that the meeting led to an agreement on naming Reber Ahmed, the Kurdistan Democratic Party candidate, as president of the Republic of Iraq, in addition to defining a consensual mechanism through which a new head of the next federal government would be chosen.
The two sources told Shafaq News that the meeting in Al-Hanana also agreed on the participation of the Patriotic Union of Kurdistan in the next government.
shafaq.com