The coordination framework meeting ends with four conditions to achieve Al-Sadr's demand
The coordination framework meeting ends with four conditions to achieve Al-Sadr's demand
2022-08-16 07:50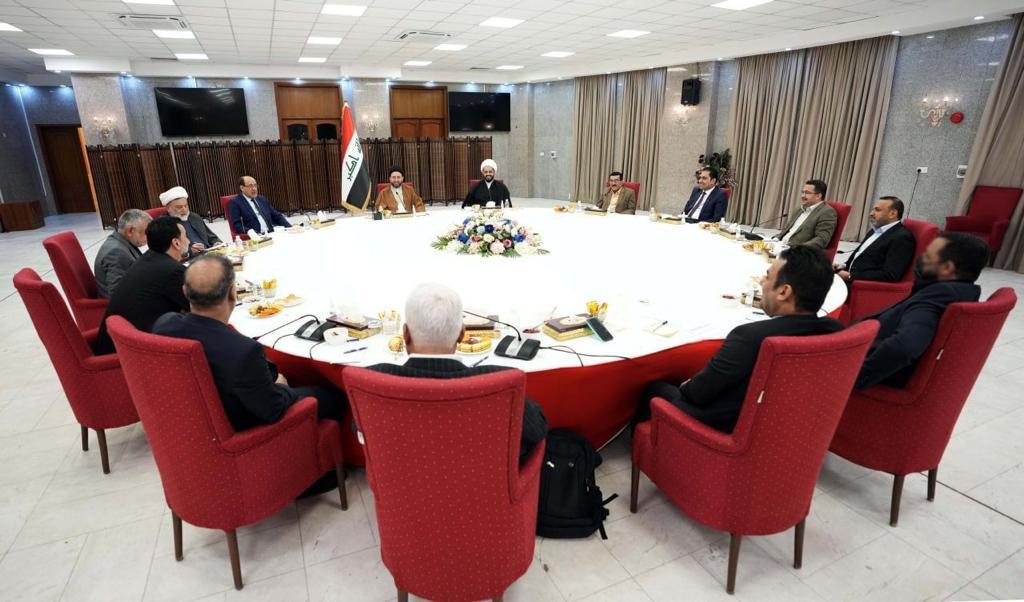 Shafaq News/ A source in the coordination framework stated, on Tuesday, that the meeting of the leaders of the framework, which took place on Monday evening, concluded that conditions were set before going to dissolve parliament, which is the demand of the leader of the Sadrist movement, Muqtada al-Sadr, as he sits in the Green Zone.
Earlier, Al-Sadr called on all Iraqis to stage "peaceful, millions" demonstrations in Tahrir Square in the center of the capital, Baghdad, "against corruption, militias and corrupt authoritarian parties."
The political scene in Iraq has been going through a dangerous turn since supporters of the Sadrist movement led by prominent Shiite cleric Muqtada al-Sadr stormed the parliament building in the fortified Green Zone in central Baghdad, and staged a sit-in in protest against Al-Sudani's nomination for the position of head of the next federal government.
While supporters of the Shiite coordination framework came out with a second counter-demonstration, and decided to sit in front of the green walls until the formation of a new government.
The "framework" source told Shafaq News Agency, that the leaders of the framework stressed in the meeting the adoption of constitutional solutions as a base for holding a national dialogue for all political parties, with the national interest giving priority to unifying the political decision towards holding a session of Parliament to activate the legislative and oversight role to get out of the current crisis.
He added that the meeting concluded conditions for dialogue on dissolving parliament and early elections, set by the coordination framework to proceed with the national dialogue. The first is that there should be an elected government under the dome of the Iraqi parliament with the framework candidate, and the completion of the caretaker government.
The source added that the second condition is the need to change the electoral law and the commission, according to the decision of the Federal Court, and the third condition leads to a session of Parliament to discuss constitutional and realistic solutions to consider the demand for dissolving parliament, elections and the transitional government ceiling.
And in the fourth condition, according to the source, the need for a national consensus to take a decision to dissolve parliament and hold early elections according to specific timings.
The source said that the head of the Al-Fateh Alliance Hadi al-Amiri will return his shuttle tour to the parties to the political equation in Baghdad and the region to inform them of the requirements of the framework, and if the atmosphere is prepared, he is ready to go to Al-Sadr's headquarters in Al-Hanana.
The coordination framework meeting came on Monday, to discuss the details of Al-Amiri's meetings with the leaders of the Kurdistan Region.
Shafaq News Agency learned that Al-Amiri asked Kurdish leader Masoud Barzani to mediate for talks between Al-Sadr and the coordination framework.
shafaq.com