Sovereignty: The Triple Alliance has candidates for the presidency and the ministers
Sovereignty: The Triple Alliance has candidates for the presidency and the ministers
2022-03-19 08:34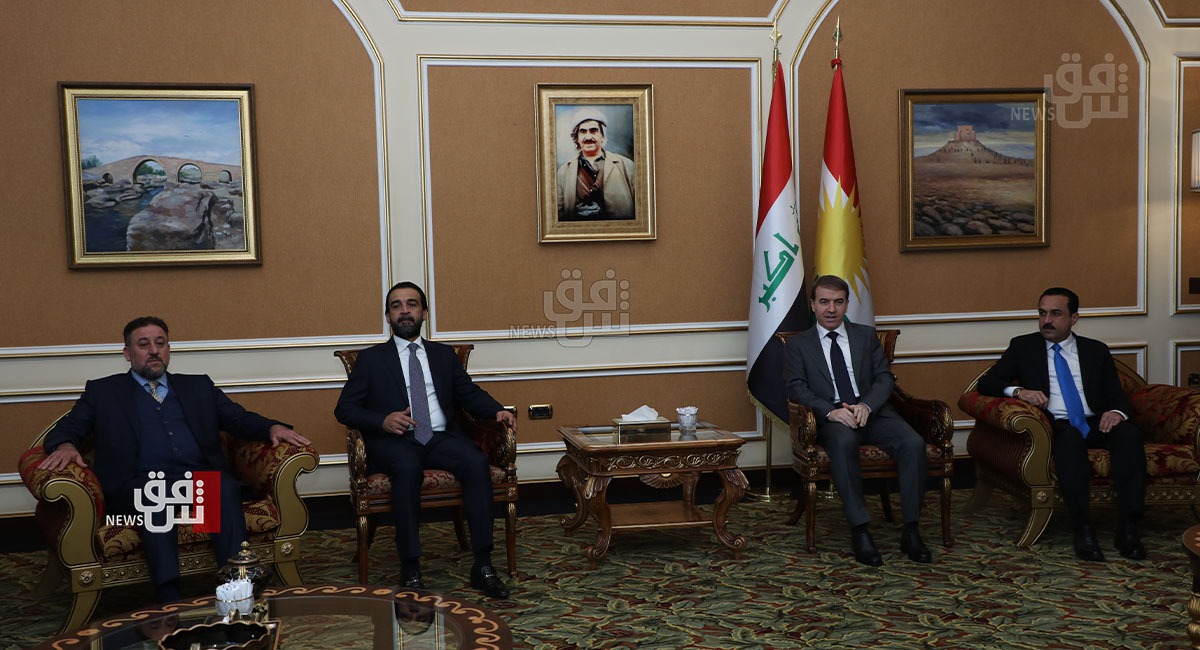 Shafaq News / The Sovereignty Alliance, led by Khamis al-Khanjar, confirmed on Saturday that the "Triple" Alliance to Save the Nation owns the candidates for the position of President of the Republic and Prime Minister, while noting that the number of deputies of the coalition exceeds 180.
The leader of the coalition, MP Raad Al-Dahlaki, told Shafak News Agency, "The Alliance to Save a Nation, which includes (the Sadrist bloc, the Kurdistan Democratic Party, and the Sovereignty), will be announced in an official conference, before the presidential election session."
Al-Dahlaki added, "The coalition is, in principle, on the ground, integrated, and has a platform, program and a clear vision for forming the next government."
The leader of the Sadrist movement, Muqtada al-Sadr, seeks, through the tripartite alliance, to form a national majority government, while stressing the exclusion of the "State of Law" coalition led by al-Maliki, but the rest of the Shiite forces within the "coordinating framework" reject this and demand a consensual government in which all political forces in Parliament participate. Similar to previous courses.
shafaq.com