Saleh "invokes" and Suhail "is preparing" to assume his duties as Prime Minister ..!
Saleh "invokes" and Suhail "is preparing" to assume his duties as Prime Minister ..!
Saturday, December 21, 2019 at 16:21 pm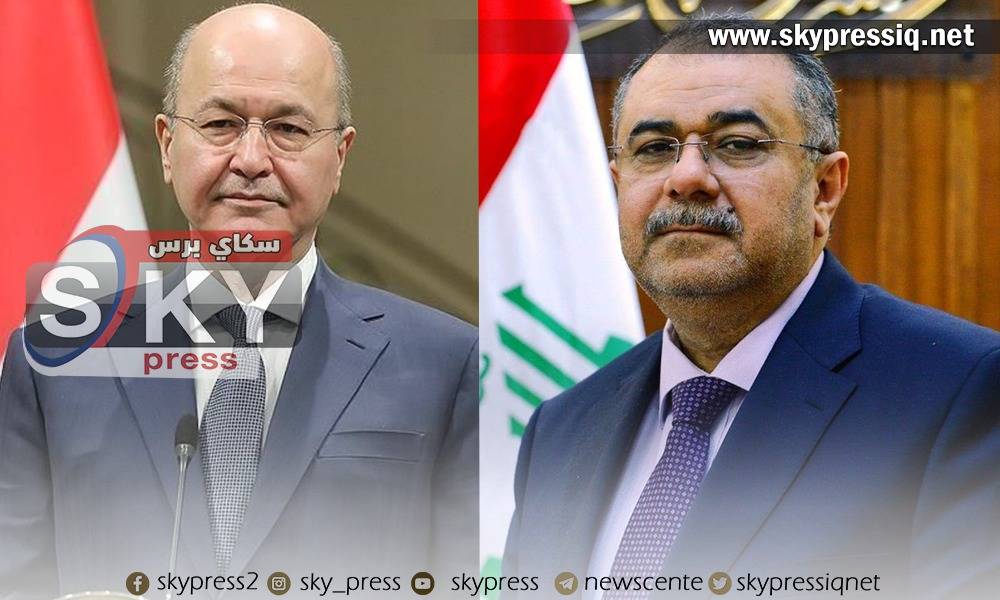 Baghdad / Sky Press
According to information published by international media, Barham Salih's argument for not presenting the candidate of the largest bloc is not to register the presidency of the parliament, in the first legislative session that was held in the fall of 2018, the largest bloc, even though the building and its allies, when nominating them to Al-Suhail, collected their signatures and submitted them to The presidency of the republic, proving that they are the largest bloc, but the president of the republic insisted on not taking what they have presented, which was considered by them in violation of the constitution, and in contradiction to the agreement concluded last Thursday, to issue a letter to assign Al-Suhail on Friday afternoon. While sources of the President of the Republic say that Saleh adheres to the statement of the supreme religious authority on the one hand, and the referendum of the court on the other hand, political sources see that the man seeks to preserve himself in front of the street as his guarantor, while at the same time avoiding any confrontation between Amiri and the leader of the Sadrist movement Muqtada Chest, it will be the scapegoat in it
On the line of assignment, Al-Suhail is still the favorite to assume the position and according to the information, Al-Suhail continues his preparations to take over his duties during the next few hours, in light of expectations that the letter of assignment will be issued tomorrow, Sunday, at the latest, as Al-Suhail held a series of meetings with party representatives, the last of which was with delegations Sunni and Kurdish forces, to listen to their demands. This came at a time when the reference, yesterday, in its weekly statement, called for not long delay in forming the new government, while it emerged as saying that the government must be a non-controversial government, which was followed by a set of tasks entrusted to the next cabinet. Chief among them is regaining the prestige of the state, calming the situation, and conducting the upcoming elections in a calm environment away from the side effects of money or illegal weapons and from external interference.
Some went to explain the position of the reference that there is a veto by it on the Suhail, others denied the existence of such a thing, going to that it intended not to procrastinate or delay and procrastination as was the practice with previous governments, and also not to enter the stock market to sell positions and buy bags as happened previously .
skypressiq.net