Rashid informs the Sudanese: I will agree to the budget as soon as it is received
Rashid informs the Sudanese: I will agree to the budget as soon as it is received
2023-01-16 10:51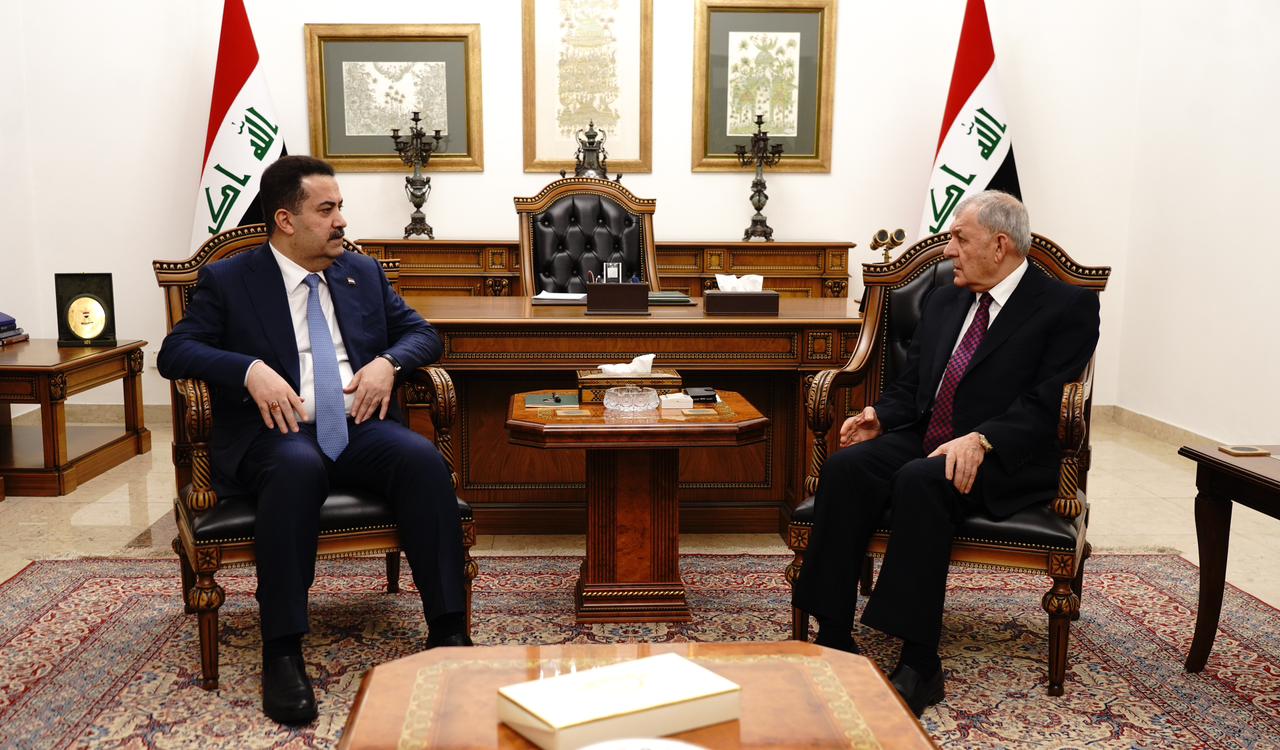 Shafaq News / The Iraqi President, Abd al-Latif Jamal Rashid, informed the Prime Minister, Muhammad Shia' al-Sudani, on Sunday, of his intention to approve the draft federal budget law for the year 2023, upon its arrival at the Presidential Court.
A statement issued by the Prime Minister's Media Office, received by Shafaq News agency, said, "Al-Sudani and Rashid discussed general developments at the national level and the importance of proceeding with the implementation of the government's ministerial program, especially what is directly related to the requirements and needs of citizens, in order to provide the best services to them."
The two sides stressed, according to the statement, the need to expedite the approval of the general budget, as the President of the Republic indicated his "readiness to approve it as soon as it is received, in order to start implementing the practical steps necessary to develop the service reality."
Al-Sudani briefed the President of the Republic on the results of his visit to Germany and his meetings with senior officials there, as well as frameworks for cooperation and investment projects with the European side in various sectors, especially in the field of electricity, gas and energy investment, and other projects related to infrastructure development.
The meeting witnessed the expected participation of the President of the Republic in the World Economic Forum in Davos, and Iraq's endeavors to strengthen its relations with its friends in order to advance the country and support investment and the private sector through the enactment of the necessary legislation and the required facilities that facilitate the participation of international companies in the construction and reconstruction process and benefit from investment partnerships in order to Improving service and living conditions.
On January 3, 2022, Prime Minister Muhammad Shia'a al-Sudani announced an increase in the amount of salaries in the general budget for the year 2023, realizing that the draft law needs a lot of time.
"The amount of salaries in the budget increased from 41 to 62 trillion dinars," Al-Sudani said, in a press conference attended by Shafaq News Agency's correspondent, explaining that "the budget needs a lot of time."
The Parliamentary Finance Committee had recently indicated that the completion rate of the 2023 draft budget amounted to more than 95%, while noting that "final touches" were delaying its discussion in the corridors of the Council of Ministers.
shafaq.com