MP: The government handed over to parliament a "worn out" copy of the budget, and its authors have no knowledge of the economy
MP: The government handed over to parliament a "worn out" copy of the budget, and its authors have no knowledge of the economy
2021-03-23 05:26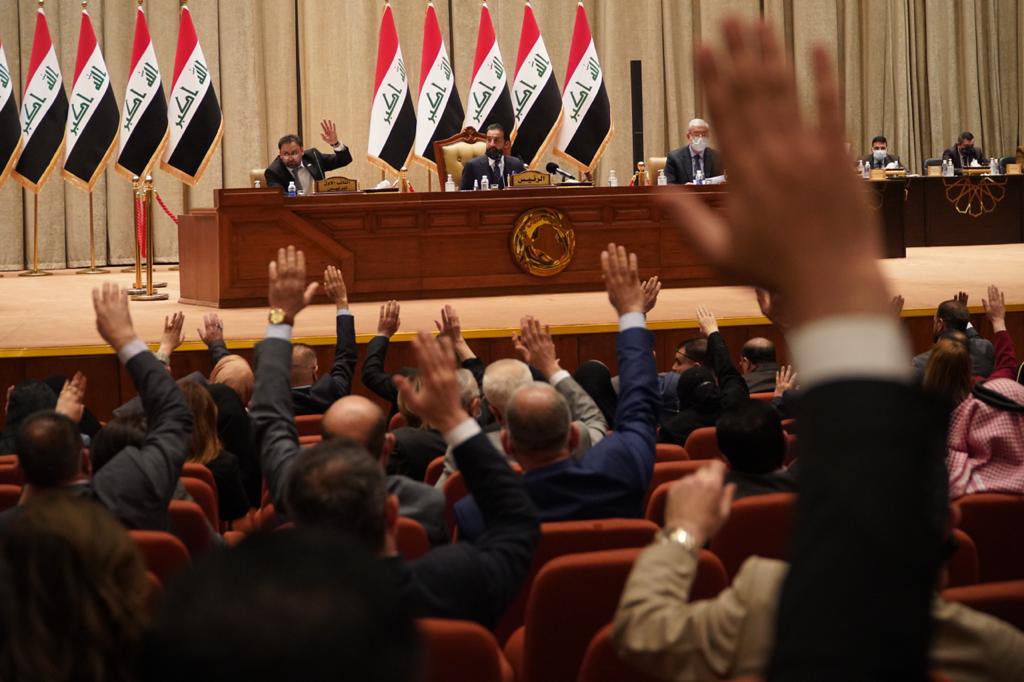 Shafaq News / On Tuesday, a member of the Iraqi parliament, Naim Al-Kaoud stated that obstructing the approval of the budget was the result of what the government presented to the Parliamentary Finance Committee, and while he indicated that the government presented a "worn out" version of the budget law, and pointed out that those who put the items were far away. Distance from the country's economic and financial affairs.
Al-Kaoud, who is a deputy from Anbar Governorate, told Shafaq News: "The Finance Committee and the Presidency of Parliament, after receiving the Budget Law from the government, held more than 50 meetings, each of them not less than 10 hours, in order to amend the budget items."
He continued, "The most prominent thing that has been amended is the compensation file for which the government has allocated 15 billion dinars, and the amount has been raised to 250 billion dinars, and 400 billion was supposed to be allocated at the very least."
"The budget was calculated upon its arrival from the government at the expense of the dollar exchange rate at a value of 142 trillion, and it was 91 trillion, and the dollar price was reduced until it became 101 trillion dinars," Al-Kaoud explained.
And he added, "Although the budget reached the voting stage after this effort, the Kurdish component also objected to some of the items, which generated disagreements within Parliament, which led to the postponement of its approval again, and had it not been for Nowruz's holidays, it would have been approved before the date that was set, which is Saturday." Next. "
Saw a stick; "The budget will not meet the needs of citizens, especially as it is devoid of job grades and many other files that millions of citizens await, and the reason is due to the previously low oil prices, in addition to the Corona virus, which stopped all global markets, and despite the world overcoming this crisis, but Iraq He is still suffering, as he lacks economic statesmen. "
Al-Kaoud indicated, "The problem of electricity contracts and wages, and lecturers' salaries has been solved, but whose contracts have been canceled by the army, the police, and many other segments, no money has been allocated to solve their problems, due to the weak budget."
He pointed out that "sufficient funds have been allocated to the Electoral Commission to conduct early elections, and sums have been allocated to the families of the absentees and to close the displacement file throughout the country's governorates."
shafaq.com