Iyad Allawi considers early elections a "single way out" of the crisis and sets a condition for his participation in it
Iyad Allawi considers early elections a "single way out" of the crisis and sets a condition for his participation in it
2022-08-04 08:05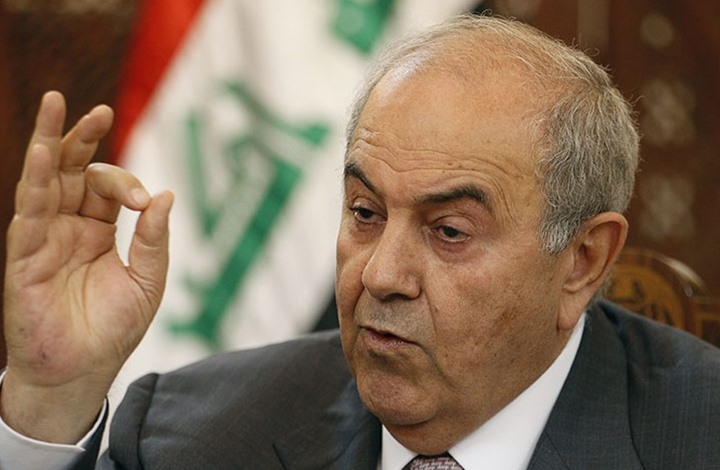 Shafaq News/ The head of the National Coalition, Iyad Allawi, considered, on Wednesday, the early elections as the "only way out" of the political crisis in Iraq,
He said he would participate in it on one condition. "We did not participate in the elections because we expected what we are witnessing now to happen," Allawi added, in statements to the Qatari Al-Jazeera channel, which was followed by Shafak News Agency, adding that "a dialogue based on clear foundations is the only way to end the crisis."
He added, "The national dialogue must include all segments of Iraqi society," noting that "the elections should be under the supervision of the Iraqi judiciary and the United Nations."
He pointed out that "there is a great intersection in the positions of the political forces and the political process has suffered a limp," noting that "external influence, corruption and exclusion are among the reasons for the failure of the political process."
He believed that "the elections will not benefit and will bring the same results and will produce the same crisis unless we look at its law," noting that "there are personal differences between political leaders and this has nothing to do with the higher interests of the country."
Allawi said, "Iraq's problems need a radical treatment through a constructive national dialogue," adding that "the political forces have violated the constitution and did not abide by its timings, and early elections are the only way out now."
He added, "The political forces violated the constitution and did not abide by its timing, and early elections are the only way out," explaining, "I will participate in the elections if the constructive dialogue between the political forces results in them on the basis of respect for the constitution."
Earlier today, Tuesday, the leader of the Sadrist movement, Muqtada al-Sadr, called for the dissolution of the current parliament and the holding of early elections, which he said he had not yet decided whether or not to run.
With regard to the dialogue initiatives proposed by the various political blocs, Al-Sadr said, "There is no point in having dialogue with them. Dialogue with them has been tried and tested, and it has only brought ruin and dependence on the country," referring to the forces of the coordination framework.
Commenting on this, the head of the State of Law coalition, Nuri al-Maliki, said that resolving differences begins with a return to the constitution and respect for constitutional institutions, at a time when the head of the victory coalition Haider al-Abadi announced his welcome and support for the recent speech of the leader of the Sadrist movement.
shafaq.com