During a meeting tomorrow, the framework maneuvers to "save the nation" with a new initiative after two days
During a meeting tomorrow, the framework maneuvers to "save the nation" with a new initiative after two days
2022-04-18 08:02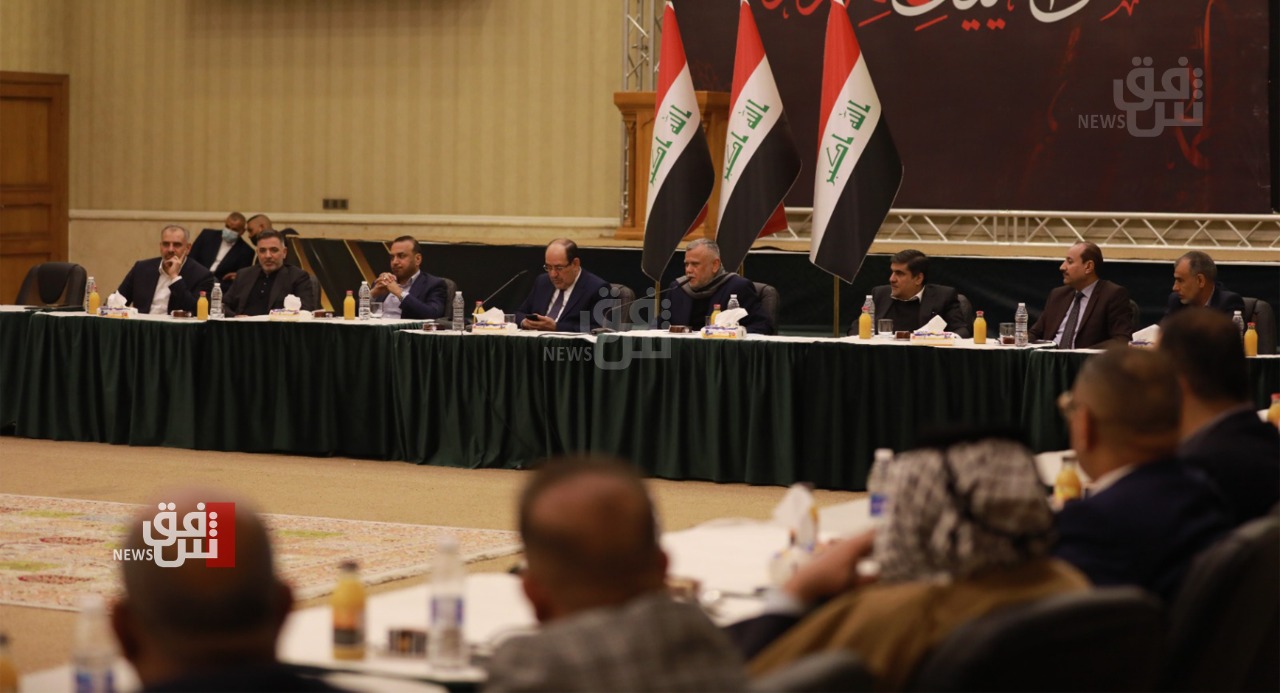 Shafaq News/ The comprehensive coordination framework of all Shiite political forces, with the exception of the Sadrist bloc led by Muqtada al-Sadr, will hold a meeting tomorrow, Monday, that includes other forces allied with him.
An informed source told Shafaq News Agency, "The meeting will carry an initiative that will be presented by the participants in order to address the political blockage," noting that "the initiative will be presented to the poles of the Triple Alliance (Save the Homeland), during the next two days."
The leader of the Sadrist movement, Muqtada al-Sadr, had set on March 31, a deadline of forty per day on what is known as the blocking third consisting of the coordination framework and allied deputies, to form a government independent of the Sadrist bloc.
Al-Sadr's position came after the Iraqi parliament failed for the third time in a row to hold a session to elect a new president for the country due to the intensification of the dispute between the Triple Alliance (the Sadrist bloc, the Kurdistan Democratic Party, the Alliance of Sovereignty), and the coordinating framework that includes Shiite political forces.
For his part, the coordination framework responded, last week, to Al-Sadr's deadline, and indicated that he is not at all concerned with setting time limits that will only result in prolonging the political impasse and disrupting people's interests.
In a statement received by Shafak News Agency, the framework confirmed that it is striving with all its might to reach realistic understandings with other political forces away from exclusivity or exclusion and based on not making the largest component the smallest and weakest components.
shafaq.com