Demonstrations condemning the leaders of the Shiite framework in Baghdad, calling for the trial of al-Maliki "publicly"
Demonstrations condemning the leaders of the Shiite framework in Baghdad, calling for the trial of al-Maliki "publicly"
2022-01-20 06:54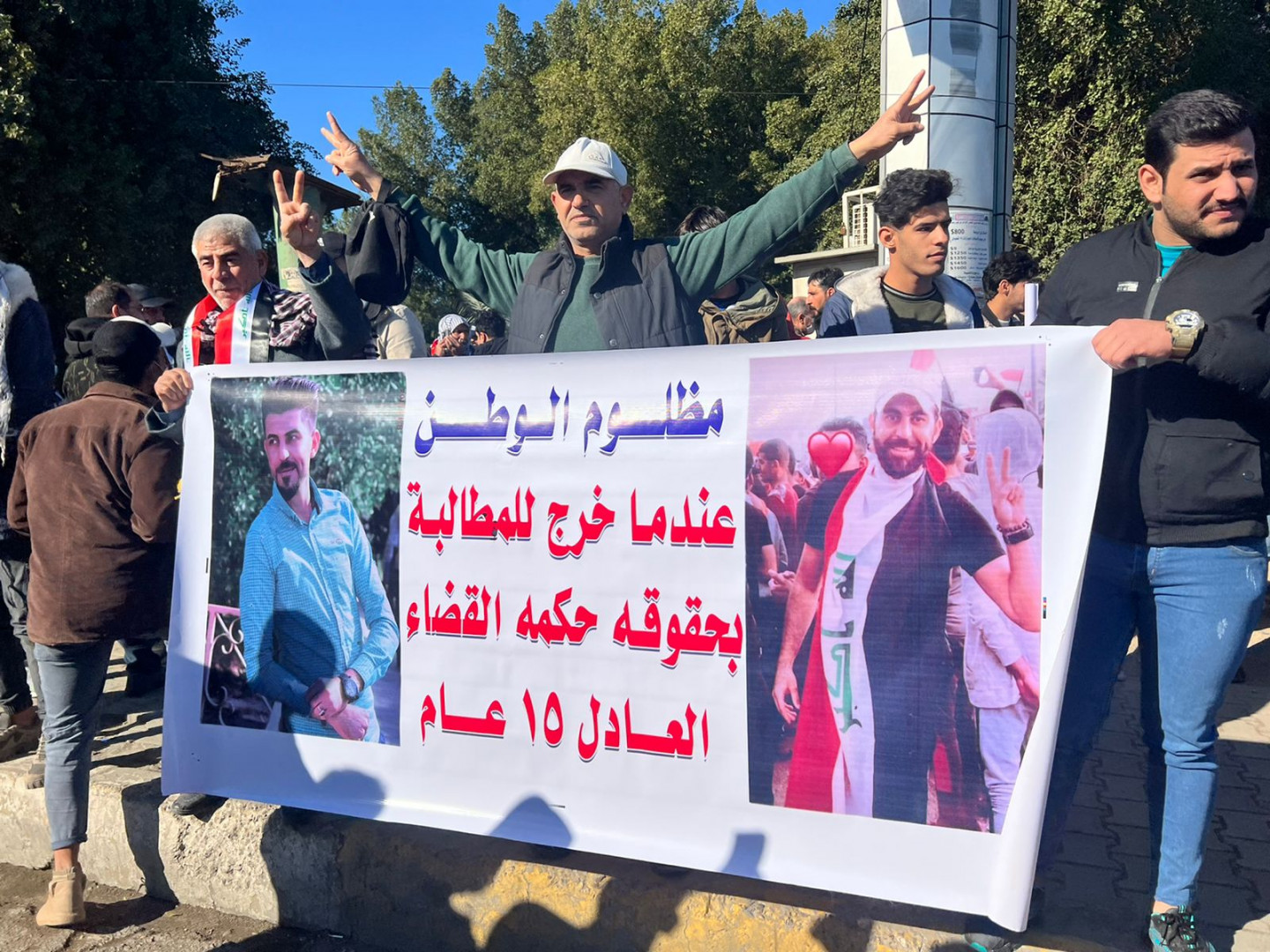 Shafaq News/ Dozens of people took part in demonstrations today, Thursday, in Al-Nusour Square in the center of the capital, Baghdad, against the Shiite coordination framework and its leaders.
The coordinating framework includes Shiite political forces opposed to the results of the legislative elections that took place in October of the year 2021, to become a pole in opposition to the Sadrist bloc led by Muqtada al-Sadr, which topped the highest percentage of seats in the elections and insisted on forming a political majority government in the country.
The demonstrators carried banners accusing the leaders of the framework of financial corruption, while also calling for the trial of the head of the State of Law coalition, Nuri al-Maliki, "publicly".
Political parties and the popularity of al-Maliki, who held the position of Prime Minister of Iraq for two terms, are responsible for the fall of two-thirds of Iraq to the hands of ISIS in mid-2014, as well as the organization's perpetration of the massacre at the Speicher military base in the city of Tikrit in 2016, in which 1,700 soldiers were shot dead.
The protesters expressed their displeasure with the attempts to grant the President of the Republic, Barham Salih, and Prime Minister Mustafa Al-Kazemi, the second term, calling for Muhammad Al-Halbousi, the leader of the "Progress" coalition, to remain in the position of Speaker of the Iraqi Parliament.
The demonstrators renewed their demands to eliminate financial and administrative corruption, stressing the need to remove the dissolved Baath Party from taking power again in the country.
A group calling itself "Iraqi Protesters" had earlier called for a demonstration in Baghdad under the title "Khamis – the tried – not to be tried."
shafaq.com