Demands to form a Federal Council to pass "blocking laws" in Parliament and "fear" that it will turn consensual
Demands to form a Federal Council to pass "blocking laws" in Parliament and "fear" that it will turn consensual
2022-03-04 06:56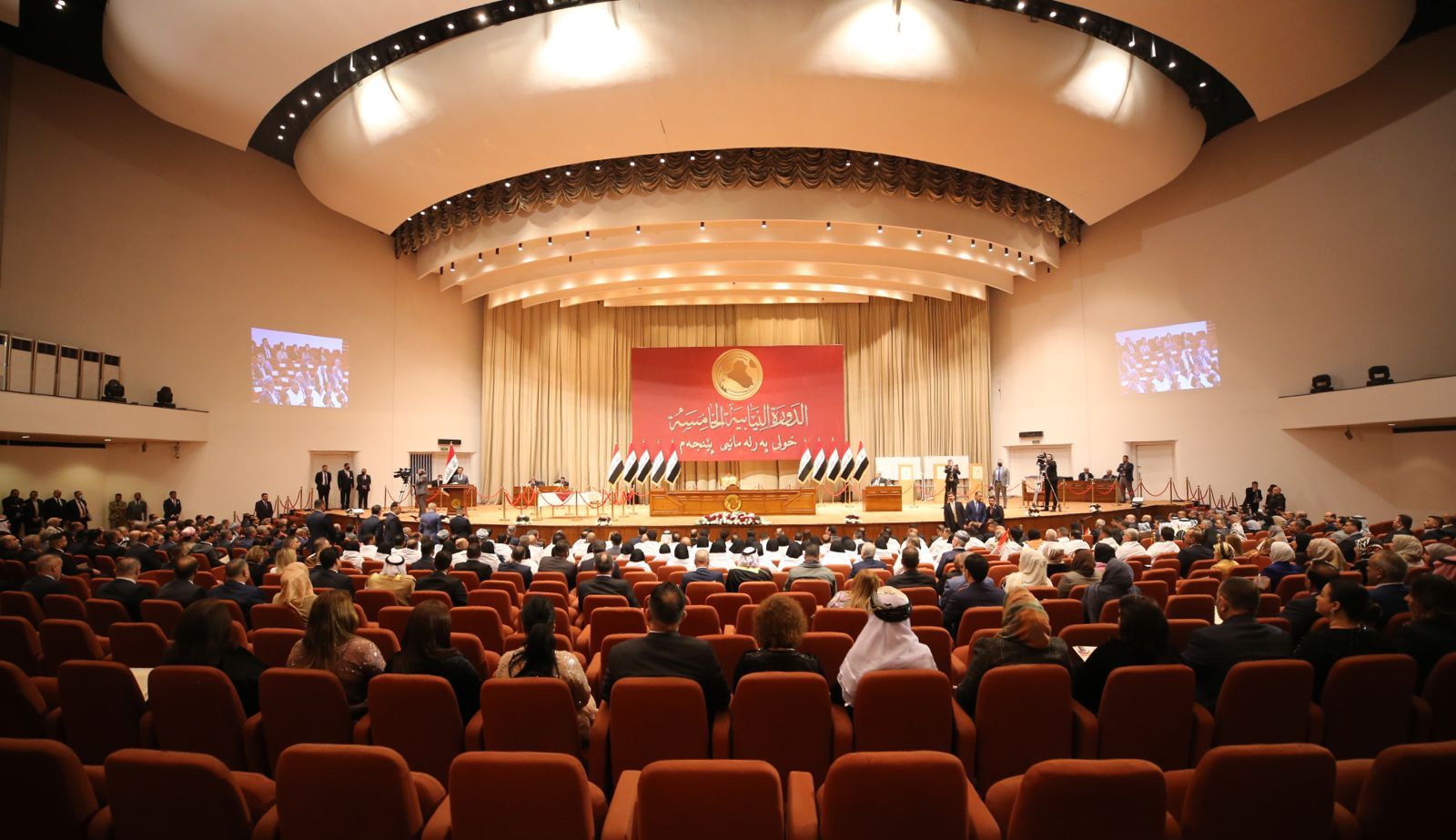 Shafaq News/ Politicians and activists demanded, on Friday, the Iraqi parliament to form a federal council to pass the suspended laws and prevent the exclusivity of parliamentary decisions. for the future of the people.
Political activist Muhammad al-Salami told Shafaq News Agency that "the most prominent political, economic and security problems in the country came due to the dominance of political parties over the parliamentary decision to legislate or disrupt laws," noting that "these parties do not represent all Iraqi sects and components."
Al-Salami added that "political moods and national and sectarian interests have disrupted dozens of important parliamentary laws since 2006 until now," noting that "the negative repercussions of the decisions generated eternal hostilities, and the political blocs bear the responsibility for that."
for his part; Student, Director of Al-Noor University Foundation, Ahmed Jassam, in an interview with Shafaq News Agency; With "the formation of a Federal Council to be a safety valve for all parliamentary legislation and its exit in an integrated manner to ensure the rights of all, avoid unique laws and avoid the legacies of negative parliamentary performance during the past periods."
Jassam highlights his fears that this Federal Council will turn into a "political consensus far from professional, which requires the appointment of professional members far from any sectarian and national affiliations or biases to get out of the accumulated crises."
The director of the Al-Nour Foundation called for "a clear legislative map that engages the citizen and the educated classes in constructive dialogues before enacting strategic and important laws to protect societal cohesion and civil peace," criticizing at the same time "the performance of Parliament in its last session and its failure to take any decision in the interest of society and important issues in the country."
turn; Jamal Muhammad Shakur, a former member of the House of Representatives from Kirkuk Governorate, criticized "the delay and disruption of the formation of the Federal Council, despite the passage of 5 electoral cycles, despite its great importance in strengthening national peace in Iraq."
Shakur added in an interview with Shafak News Agency; "The demands are legitimate to form the Federal Council. Laws cannot be passed at the expense of any component because the constitution defines Iraq as having multiple nationalities and sects."
Shakur continued, "No bloc can pass laws away from consensus and at the expense of the unified interest of all nationalities and sects," noting that "the formation of the Federal Council without bias and influence is a guarantee for the future of the people of all stripes."
Over the course of its previous parliamentary sessions, Iraq witnessed the suspension and suspension of many bills due to the differences between the political blocs and the escalation of differences between them, which led to the harm of the citizen as a result of the failure to activate these laws and their implementation on the ground.
shafaq.com