Barzani urges continuing dialogues and understandings to resolve political differences in Iraq
Barzani urges continuing dialogues and understandings to resolve political differences in Iraq
2022-04-17 07:34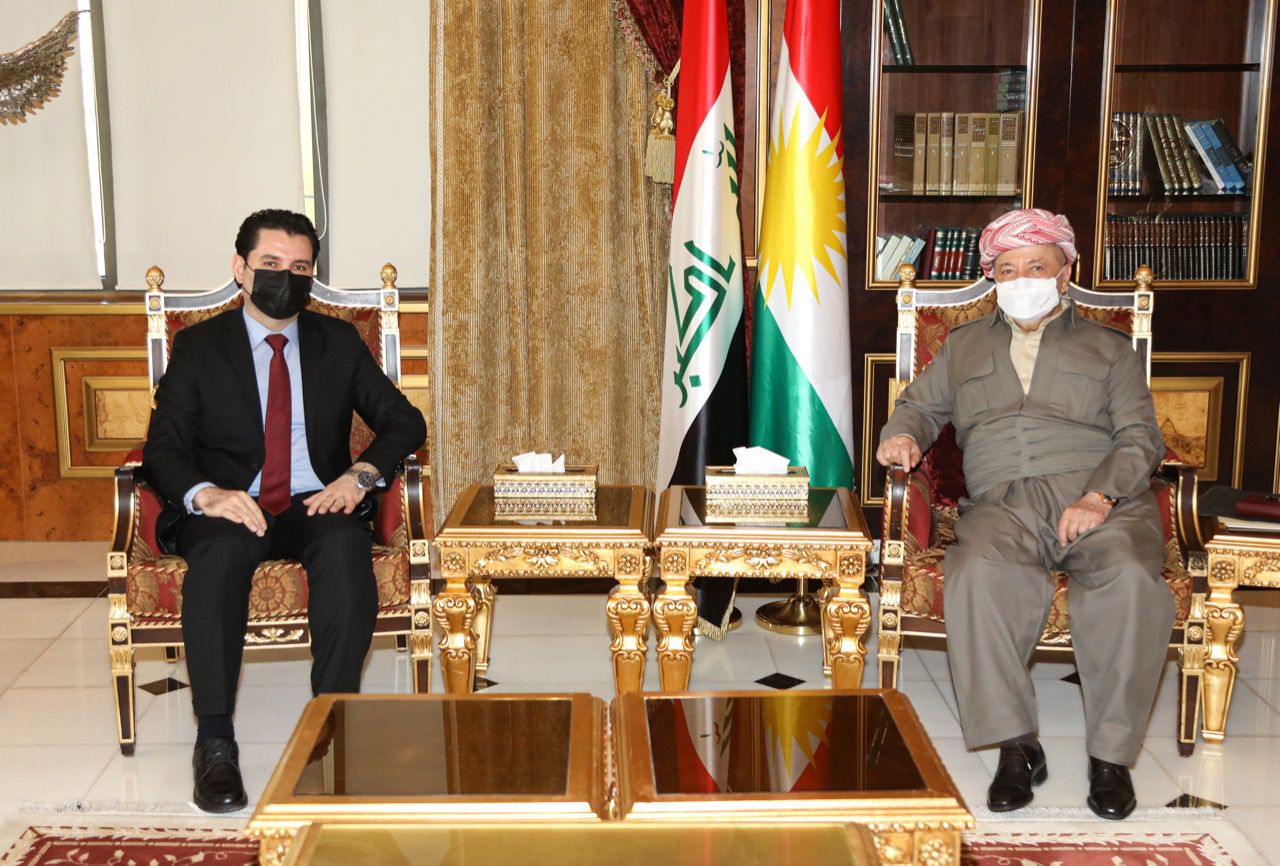 Shafaq News/ On Saturday, Kurdish leader Masoud Barzani urged Iraqi political parties and forces to continue dialogues and understandings to resolve differences and proceed with completing the constitutional obligations, including the formation of the next federal government in the country.
This came during his meeting with the Deputy Speaker of the Iraqi Parliament, Shakhwan Abdullah Ahmed, at the Salah Al-Din Resort in Erbil governorate this evening.
According to a statement issued by Abdullah's office, during the meeting, the overall political and security developments and recent events on the Iraqi arena were reviewed, in addition to discussing topics and issues of common interest.
Abdullah stated that the leader Barzani stressed his full support for the legislative institution, and urged the committees and parliamentary blocs to make more efforts to pass laws and legislation related to the service aspect, implement projects and provide basic services to citizens in all governorates of Iraq, noting that during the meeting there was talk about the need to continue dialogues. And understandings between the national forces and parties and the parties to the political process to complete the constitutional entitlements and resolve differences and political problems.
The Vice-President of the Council continued, that the issue of Kirkuk and the importance of continued cooperation and solidarity among all components were discussed to enhance security and stability and advance the city's reality in a manner befitting the history, position and privacy of the province.
shafaq.com