Al-Sudani stresses that Iraq is immunized from currency smuggling and money laundering
Al-Sudani stresses that Iraq is immunized from currency smuggling and money laundering
2023-01-02 03:36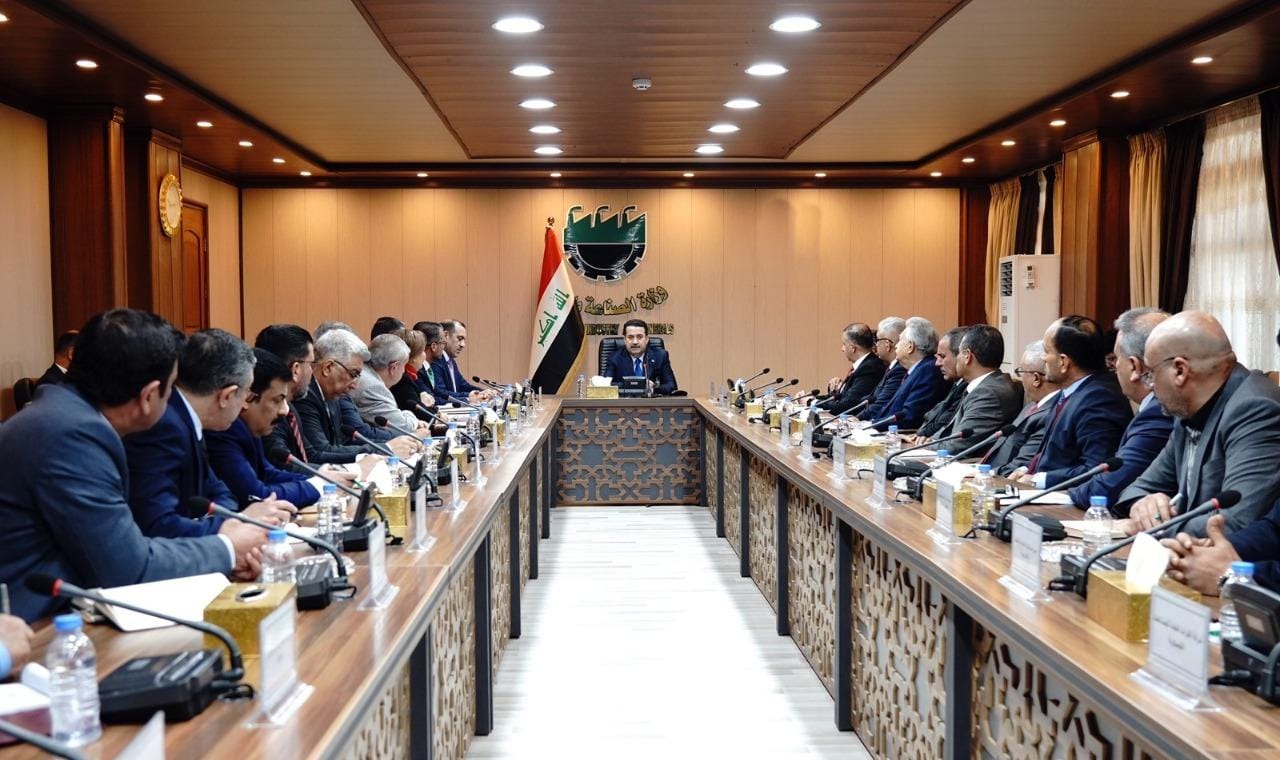 Shafaq News/ The Prime Minister, Muhammad Shia' al-Sudani stressed, on Monday, the need for economic reform and support for the sectors of agriculture, industry, tourism and trade, stressing that Iraq should be fortified so that it is not a corridor for smuggling hard currency and money laundering.
In a statement received by Shafaq News agency, Al-Sudani's media office stated that the latter made an inspection visit to the Ministry of Industry and Minerals to see the progress of work in the ministry's factories and companies. Strategic industries, and the obstacles facing upgrading the industrial reality in Iraq, and looked at lagging projects and ways to address them.
Al-Sudani stressed that his visit to the ministry at the beginning of the new year reflects the government's keenness to implement its ministerial curriculum that focuses on services and the economy, noting that "economic reform is a prelude to social reform, and it is not an intellectual luxury or media consumption."
He pointed out that "the exchange rate fluctuations and their impact on the Iraqi economy made us adhere to the inevitability of economic reform, support for agriculture, industry, tourism and trade, instead of Iraq being a market for imported goods and a passage for smuggling hard currency and money laundering."
Al-Sudani pointed out that "Iraq has an opportunity to rise as an industrial country, with an industrial identity, and that the government is supportive of the industrial sector in this path."
And he stressed "the need for the industry to be far from political investment, and for partnership with the private sector to contribute to the advancement of the Iraqi industry," stressing "the protection of the local product as a means to support the private sector, and to reduce dumping of the local market with imported goods."
Al-Sudani directed the auditing of permits for industrial development, and sponsorship of small and medium enterprises, as they establish major projects and contribute to providing job opportunities.
shafaq.com