Al-Maliki resolves the controversy: Re-election is unacceptable and the framework does not allow it
Al-Maliki resolves the controversy: Re-election is unacceptable and the framework does not allow it
2022-03-22 03:43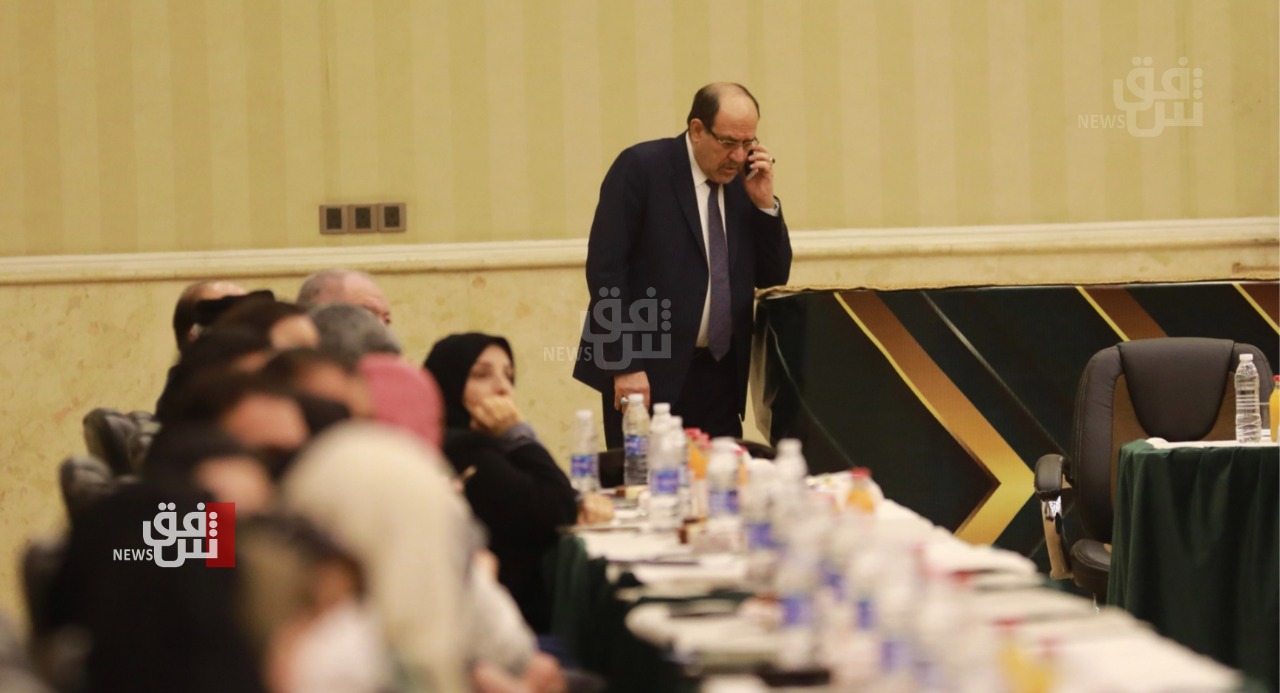 Shafaq News/ The leader of the State of Law coalition, Nuri al-Maliki, refused, on Tuesday, to dissolve the parliament and re-elections, and while he indicated that the coordinating framework would stand firmly against this option, he stressed that raising this matter aims to "frighten" the independent representatives and push them to participate in the next parliamentary session.
Al-Maliki said in a tweet on Twitter, which was followed by Shafak News, that "the issue of dissolving the House of Representatives and repeating the current elections is unacceptable and was not raised by the framework and its political forces, and it is not allowed and stands firmly against this option."
Al-Maliki added, "Although this option was not raised by anyone from the political spectrum, it was raised at this time, prior to the parliamentary session scheduled for March 26, aimed at spreading fears among the deputies, especially the independent among them, and pushing them to participate in the session," noting that "the deputies are aware and convinced that These fears are delusional."
Al-Maliki is one of the poles of the Shiite coordination framework, which is trying to provide the blocking third in Parliament to confront the tripartite alliance, of which the leader of the Sadrist movement, Muqtada al-Sadr, is one of its poles, and with his alliance he seeks to achieve a government of "national majority" in exchange for the government of "consensual" that the coordination framework calls for, while Parliamentary calls and demands are being made to win the favor of the independents, who will currently be the egg in support of the two parties' directions.
And the "head of the Independent Iraq Alliance bloc" Abdul Hadi al-Hasnawi confirmed, today, Tuesday, the participation of his bloc in the parliament session scheduled to be held next Saturday to elect a new president of the Republic of Iraq.
And earlier yesterday, the leader of the Sadrist movement, Muqtada al-Sadr, singled out the "independent" members of the Iraqi parliament with a long message, in which he offered them "space" to run the country in the majority government. on the President of the Republic.
On March 15, 2022, Parliament Speaker Muhammad al-Halbousi announced the setting of the twenty-sixth of the same month as the date for the session to elect the president of the republic.
shafaq.com