Al-Kazemi: My government is not indebted to Iran
Al-Kazemi: My government is not indebted to Iran
2022-06-07 08:01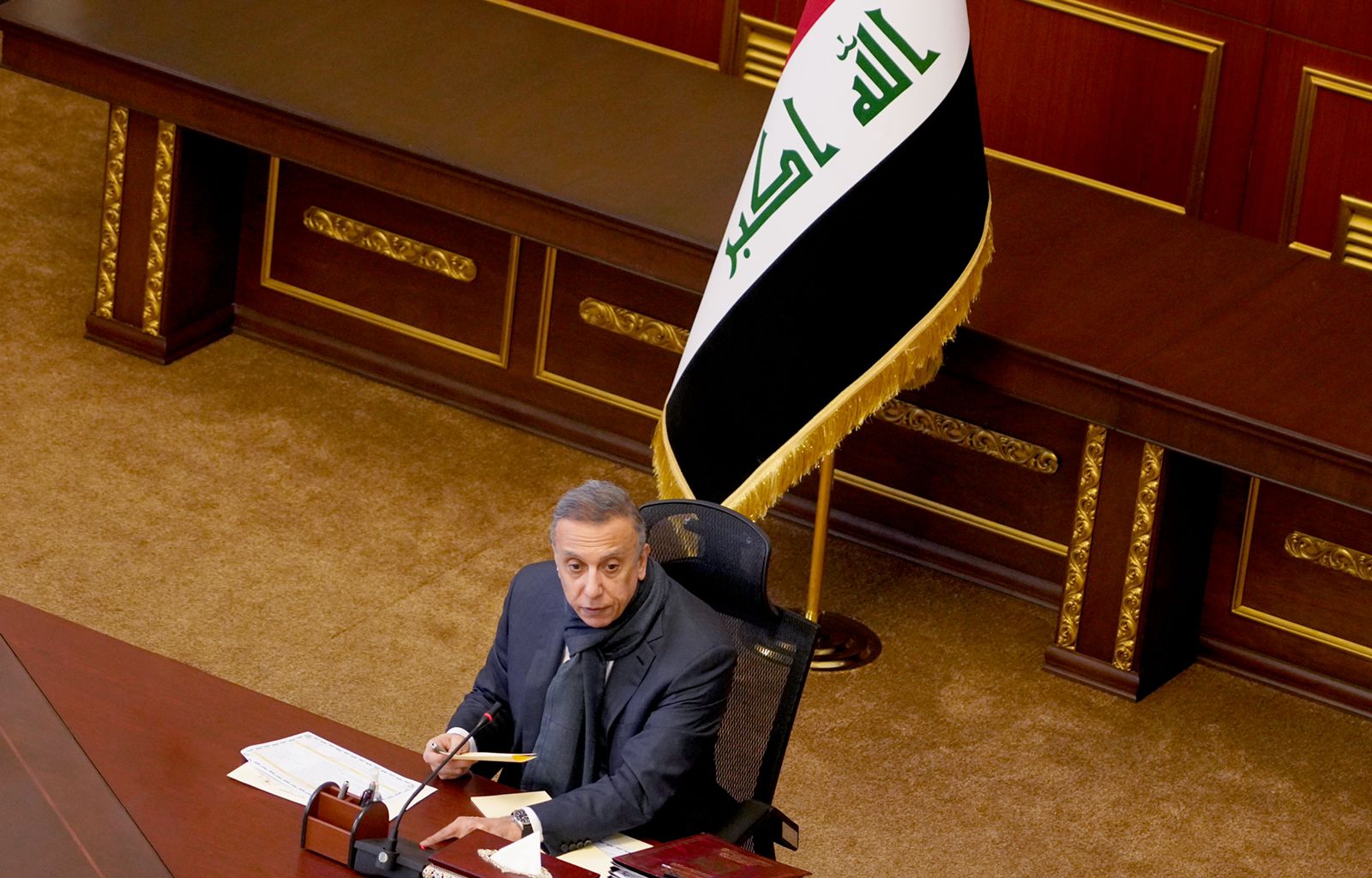 Shafaq News/ Today, Tuesday, the Iraqi Prime Minister, Mustafa Al-Kazemi, released the responsibility of his government (which was formed in May 2020) from Iran's gas debts, which amount to about 1.6 billion US dollars.
Al-Kazemi said during the cabinet session held today, that "there are no debts regarding Iranian gas on the current government."
Al-Kazemi indicated that the reserves of the Central Bank of Iraq amounted to 76 billion dollars, stressing that it will reach 90 billion dollars by the end of this year.
Today, the Ministry of Electricity confirmed an increase in gas emissions supplied from Iran by 5 million cubic meters per day, noting that the Iranian side touched Iraq's seriousness in dealing and notifying public opinion, the government and Parliament of the need to pay the dues.
And yesterday, Monday, the Finance Committee of the Iraqi Parliament announced the allocation of the necessary funds to pay the Iranian debts due to the supply of gas to Iraq.
Tehran is deliberately reducing supplies of natural gas due to Baghdad's failure to pay the accumulated debts for the purchase of gas, which are estimated at 1.6 billion dollars.
Iraq produces between 19 and 21 thousand megawatts of electric power, while the actual need exceeds 30 thousand, which leads to frequent power cuts amid protest from the population.
Iraq is in talks with Arab countries and Turkey to import electricity from them, after it had depended on Iran alone during the past years by importing 1,200 megawatts, as well as gas fuel to feed local electric power stations.
shafaq.com