Al-Hakim admonishes the Sadrists and calls for restraint: Early elections are a negotiable option
Al-Hakim admonishes the Sadrists and calls for restraint: Early elections are a negotiable option
2022-08-27 08:06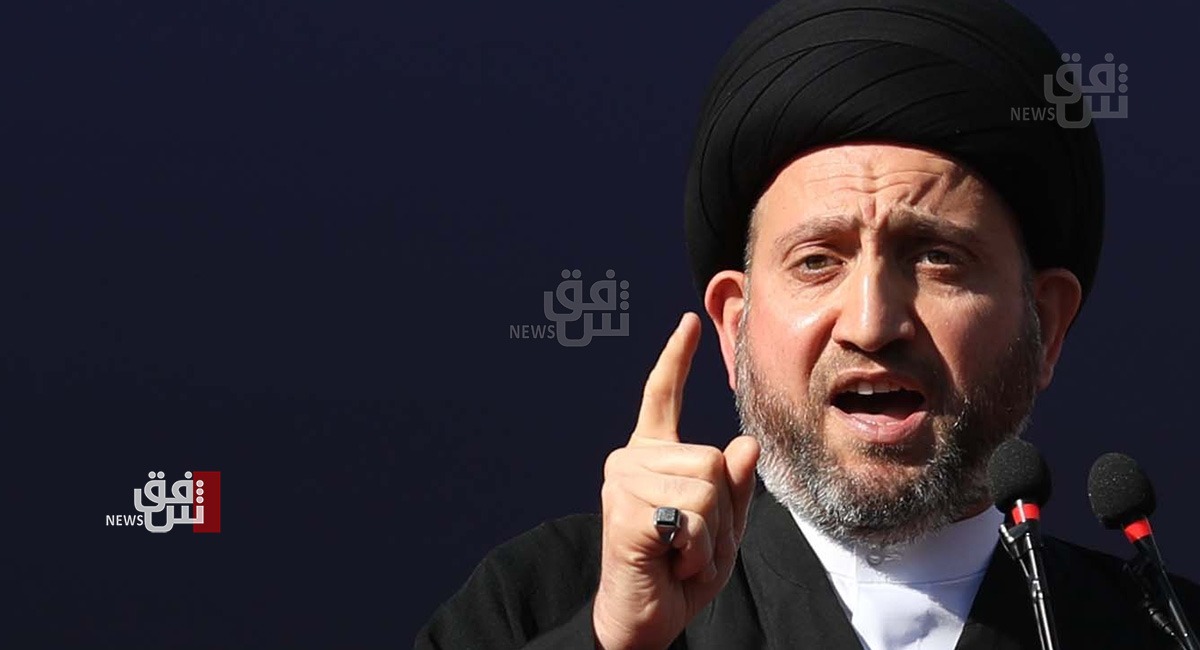 Shafaq News/ The leader of the Wisdom Movement, Ammar al-Hakim, stressed today, Saturday, the need for "restraint" amid the current political crisis that is plaguing the country, while he saw that early elections are a "debatable option."
Al-Hakim said, addressing the Sadrists, during a speech he delivered at the conference "Combating Violence against Women" in the presence of the three presidencies, which was followed by Shafak News Agency, "We were the first to persuade you to stop boycotting the elections and the first to congratulate you on your victory in it."
Al-Hakim added to the Sadrists, "We were the first to support the national majority project with its required conditions, including preserving the position of the largest social component," stressing, "We still believe with the brothers in the coordinating framework in the importance of the Sadrist movement's presence and effectiveness in decision-making centers and work in state institutions not only according to their electoral merit, but Because there are benevolent and patriotic energies in this current.
Al-Hakim indicated, "Going to early elections needs parliamentary and legal preparations and discussions that make this option a practical, safe and acceptable path for all partners," explaining that "early elections are an option that can be discussed, understood and implemented after forming the new government, amending the election law and ensuring the integrity of the performance of the High Commission." Independent elections and the provision of logistical and technical requirements.
Al-Hakim called on all parties to exercise the highest levels of political, popular and media restraint and to allow reason, logic and understanding to prevail.
shafaq.com