A "decisive" meeting prior to the session for passing the Federal Court Law
A "decisive" meeting prior to the session for passing the Federal Court Law
2021-03-08 06:57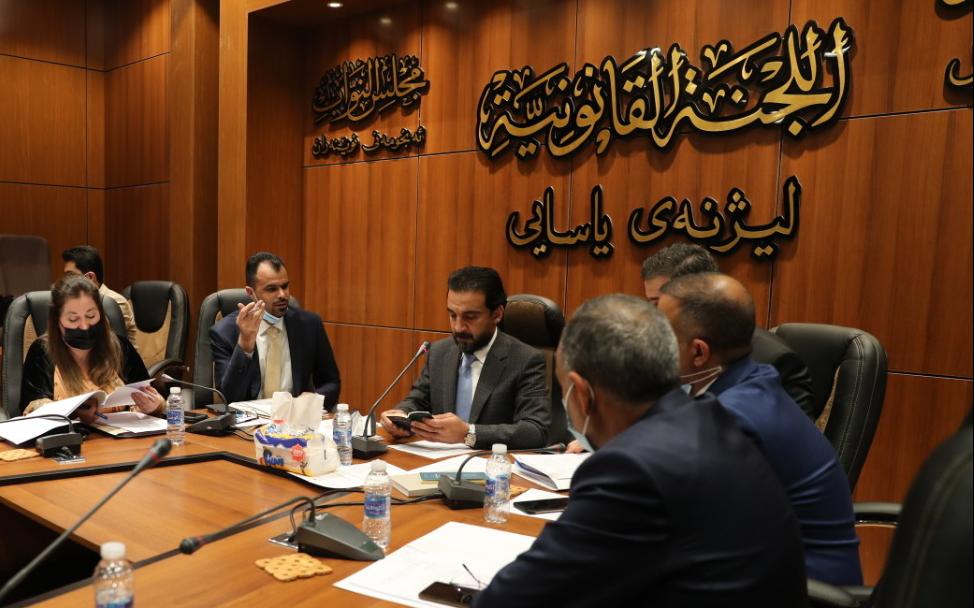 Shafaq News / A parliamentary source said, on Monday, that a meeting was held in the House of Representatives to resolve disputes over the Federal Supreme Court law.
The source told Shafaq News that the Presidency of Parliament and heads of political blocs held a meeting before the parliamentary session today, in order to reach a final agreement regarding the provisions of the postponed Federal Court Law, and vote on these articles during the session.
The Iraqi parliament voted last week to pass 18 articles in the draft Federal Court bill, and postponed voting on 6 other articles due to disagreements about them.
The passage of the Federal Court law is an essential step for holding early parliamentary elections on the tenth of next October.
The passage of the law would pave the way for completing the quorum of the Federal Court after reaching the legal age for retirement more than a year and a half ago.
The election results are not final and final unless approved by the entire Federal Court, which cannot be achieved now because it is incomplete.
The court consists of a president and eight members. It is the highest judicial authority in the country. Its mission is to settle disputes between the executive authorities, interpret constitutional texts, and validate election results.
shafaq.com