A government comment on the decline in the dollar exchange rate during the past days
A government comment on the decline in the dollar exchange rate during the past days
2022-10-26 04:13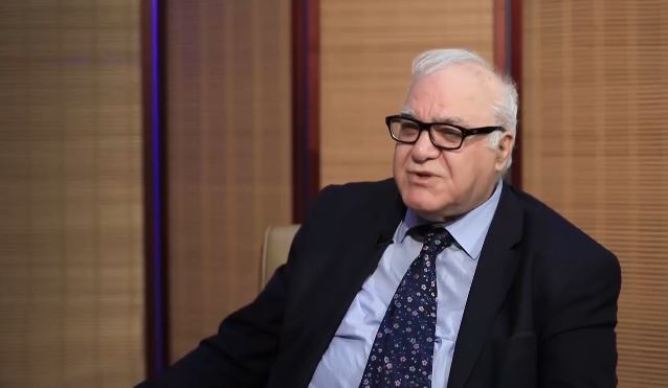 Shafaq News/ The financial and economic advisor to the Iraqi Prime Minister, Mazhar Muhammad Salih, commented today, Wednesday, on the decline in the exchange rate of the US dollar against the dinar during the past days.
Saleh told Shafaq News Agency, "The decline came as a result of rumors about the intention to raise the Iraqi dinar exchange rate, which caused panic among some to get rid of what they had of foreign exchange, which is a harmful speculative act and falls under the rumor factor or the so-called colored market information."
The financial and economic advisor to the Iraqi Prime Minister added that "this information is not pure, the goal is to buy dollars at a cheaper price from those holders affected by the impure colored information in order to achieve profits or quick gains."
The exchange rates of the dollar in the Iraqi markets have decreased since last Wednesday, until the main exchange rates amounted to less than 145,000 dinars for every $100.
Specialists, via Shafaq News Agency, attributed the decline in dollar prices in the Iraqi markets to "rumors and speculators", and explained that the rumors circulated about the new government's intention to reduce the price of the dollar and the possibility of returning it to its old price prompted citizens to sell their dollar banknotes, which led To the occurrence of a large supply compared to the demand in the local markets.
Today, Wednesday, a member of the Parliamentary Finance Committee, Nermin Maarouf, confirmed that the Central Bank of Iraq has no intention of changing the exchange rate of the dinar against the US dollar.
Earlier, a number of members of the Iraqi Council of Representatives demanded the inclusion of a vote on restoring the exchange rate of the US dollar against the Iraqi dinar to its previous official rate.
It is noteworthy that the Central Bank of Iraq, on December 19, 2020, officially announced the amendment of the foreign currency exchange rate (the US dollar) to be 1450 dinars, instead of 1200 dinars, for every 100 dollars, according to the state's general budget for the year 2021 approved by the House of Representatives. .
As a result, according to specialists, the annual inflation in Iraq has risen significantly, so that all prices of materials and goods in the Iraqi market have risen significantly, which has sparked a wave of strong resentment among the popular circles, as well as the objections of some interested in economic affairs.
shafaq.com