Iraq: Al-Sadr is ready for a public dialogue that distances the participants in the political process
Iraq: Al-Sadr is ready for a public dialogue that distances the participants in the political process
10-5-2022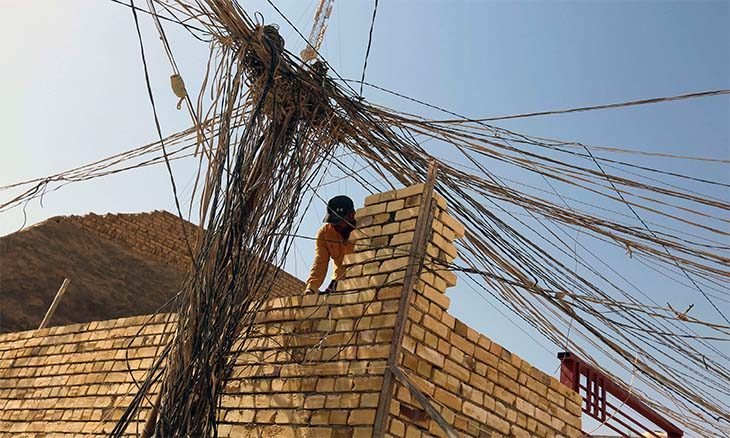 Yesterday, Tuesday, the leader of the Sadrist movement, Muqtada al-Sadr, agreed "to dialogue, if it is public, and in order to exclude all participants in the previous political and electoral processes."
Commenting on the briefing given by the Special Representative of the Secretary-General of the United Nations in Iraq, Jeanine Plasschaert, he said in a tweet, "With regard to the briefing of the United Nations representative, and what she said caught my attention is that the main reason for what is happening in Iraq is the corruption that everyone agrees to exist." .
He added: "Yes, this is true and very accurate, and the first step for gradual reform is the non-participation of the old faces, their parties and people in the next government in accordance with the aspirations of the reference and the aspirations of the rebellious people."
He added: "We agree to dialogue if it is public, in order to exclude all participants in the previous political and electoral processes, and to hold the corrupt accountable under the cover of an impartial judiciary."
He continued: "I also support the restraint stated in the words of the participants in the UN Security Council session, so I call for restraint and not to resort to violence and weapons from all parties, and to speedily punish the perpetrators without regard to their affiliations, in addition to the problem of uncontrolled weapons. outside the framework of the state."
But most importantly, according to al-Sadr, "the uncontrolled weapon should not be within the framework of the state and its use against opponents and revolutionaries and in the consolidation of influence and the rooting of the deep state, especially since the current prime minister is subjected to enormous pressures in this regard even though he is the commander of the armed forces and the lack of response by some militants to him, even if they were within the scope of the state."
He called "dear neighboring countries to respect Iraq's sovereignty and maintain its security and stability through diplomatic means or through dialogue."
He continued: "I stand against the insistence of some members of the Security Council to form a government in Iraq. Many governments have been formed, but they have harmed the homeland and the people. The people's aspirations are to form a government that is far from corruption, dependency, militias, and foreign interference in order to be an independent and stable government that serves its people, not the interests of its parties." and their sects, so each drags the Fire to his party, sect, or race."
On the security front, in the early hours of yesterday morning, southern Iraq witnessed an escalation in the form of an armed attack on the government complex "Al-Qusour" in Basra, which includes the headquarters of the "Popular Mobilization", while the protesters burned parts of the Dhi Qar Provincial Council building. ?
rawabetcenter.com