Al-Abadi: There is consensus between the camp of Iran and the camp of the West and America on the stability of Iraq
Al-Abadi: There is consensus between the camp of Iran and the camp of the West and America on the stability of Iraq
2022-09-28 06:15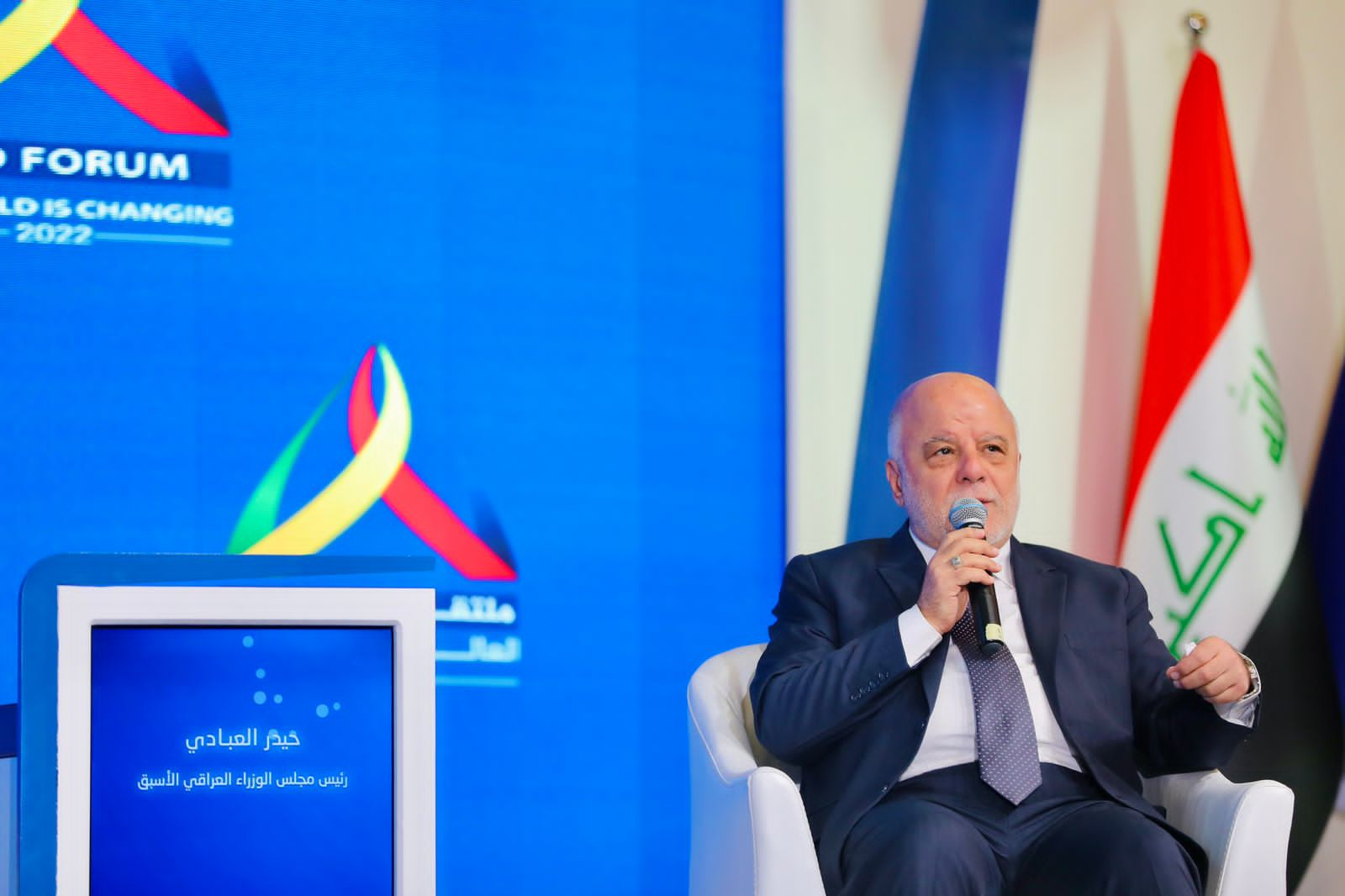 Shafaq News/ The head of the "Victory" coalition, former Prime Minister Haider al-Abadi said on Wednesday that there is consensus between the camp of Iran on the one hand, and the camp of the West and the United States of America on the other hand, to maintain security and stability in Iraq.
Al-Abadi said during his hosting at the Al-Rafidain Forum for Dialogue, that "in general, there is consensus between Iran's camp, the West's camp and America, perhaps also Gulf countries, on the need to maintain Iraq's stability, and this is a good thing and is in our interest," noting that Iraq's instability reflects negatively on the region and the world in Shadow of the ongoing war against Ukraine.
Regarding the ongoing attempts to hold a dialogue between the Sadrist movement and the framework to overcome the current political crisis, al-Abadi said that the framework is ready for dialogue in everything, but this does not mean that they are ready to give up their candidate for the position of Prime Minister Muhammad Shia al-Sudani.
On the occasion of the anniversary of the Tishreen protests in Iraq, the head of the Victory Coalition stated that Tishreen was a youth revolution and was far from sectarian and ethnic, and youth should not be betrayed, and they are the hope of the future.
Al-Abadi also warned, saying: The fall of the regime means the fall of the state, and this means heading towards chaos, and chaos is only wanted by those who have weapons and therefore there will be no one left for people to protect it.
He added, "A military coup cannot happen, and the time of controlling the radio and declaring the number one statement will not work has become a thing of the past."
Al-Abadi called on those whom he called "the wise and keen on the country to prevent slipping into chaos," noting that 200,000 US forces were unable to control the system after 2003.
shafaq.com