Al-Sadr: (Dissolving Parliament) has become a popular, political and elitist demand for which there is no alternative
Al-Sadr: (Dissolving Parliament) has become a popular, political and elitist demand for which there is no alternative
Posted, 2022-08-07 11:03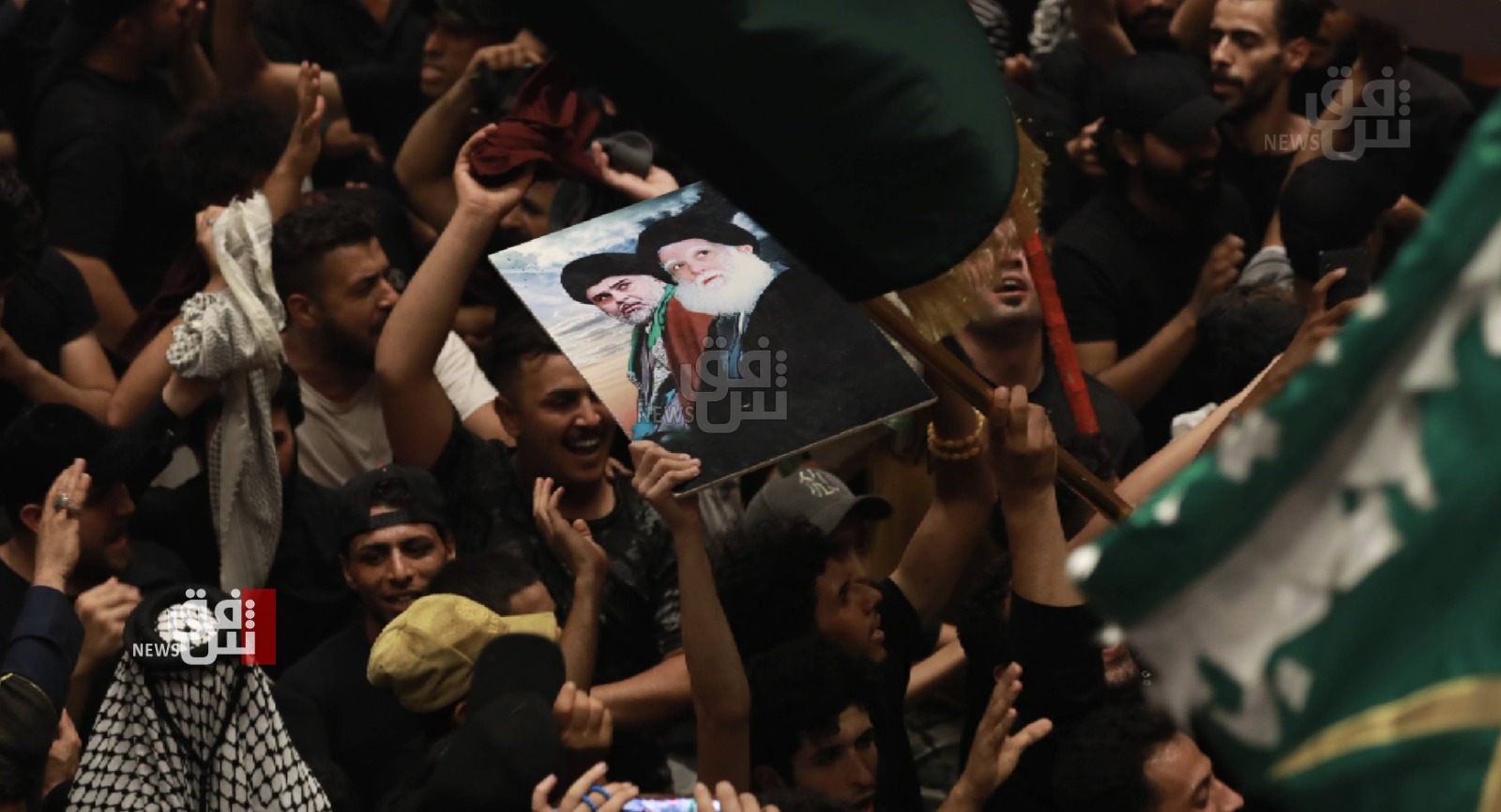 Shafaq News/ On Saturday, the leader of the Sadrist movement, Muqtada al-Sadr, renewed his adherence to the demand to dissolve the Iraqi parliament and to hold early legislative elections in the country, stressing the continuation of the movement's supporters in continuing the protests until the demands he calls for are achieved.
Al-Sadr said in a tweet today, "Positive responses came regarding (dissolving Parliament) and a popular and clan response, from academics, civil society institutions, and preachers of the Husseini pulpit, and even from some scholars of the honorable seminary and from some Kurdish, Sunni and even Shiite political leaders."
Al-Sadr thanked those who supported the idea of ​​dissolving parliament, saying, "I call on them to take a serious stand to save Iraq from the tusks of corruption and dependency and to correct the course of the political process that harmed the people and the country."
He added, "So come to a common word and to serious and real actions, and let's move away from meager dialogues. Iraq needs actions, not words."
Al-Sadr also indicated that "the people yearn for real reform that will save them from the suffering they are in, for which patience is no longer commendable."
He said, "Let everyone know that the revolutionaries will continue their revolution until the demands are fulfilled and they will not give up at all. It is their only and last chance. So, beloved ones, continue until the demands are fulfilled, and I am with you, the proud people of oppression, like Imam Hussein."
The leader of the Sadrist movement continued by saying, "(Dissolving Parliament) has become a popular, political and elitist demand for which there is no alternative. Let all the corrupt mouths be silenced wherever they are."
The political scene is living in a crisis situation and a dead end unprecedented in the history of Iraq, as more than 300 days have passed since the early elections without being able to form a new government in the country, and the survival of the caretaker government headed by Mustafa Al-Kazemi.
On the tenth of last October, Iraq held early legislative elections to get out of a political crisis that swept the country after large demonstrations in the central and southern regions in 2019 in protest against the widespread unemployment in society, the spread of financial and administrative corruption in government departments and institutions, and the deteriorating reality The service and the livelihood, which prompted the former prime minister, Adel Abdul-Mahdi, to resign under popular pressure.
As soon as the preliminary results of the elections were announced, the voices of forces and political actors rose in their rejection of losing many seats, accusing them of major fraud in the ballot, which was denied by the executive and judicial authorities, at a time when the United Nations and international organizations praised the integrity of the electoral process.
shafaq.com