The government debt ratio in Iraq is expected to drop to 47% in 2022
The government debt ratio in Iraq is expected to drop to 47% in 2022
2022-07-24 08:07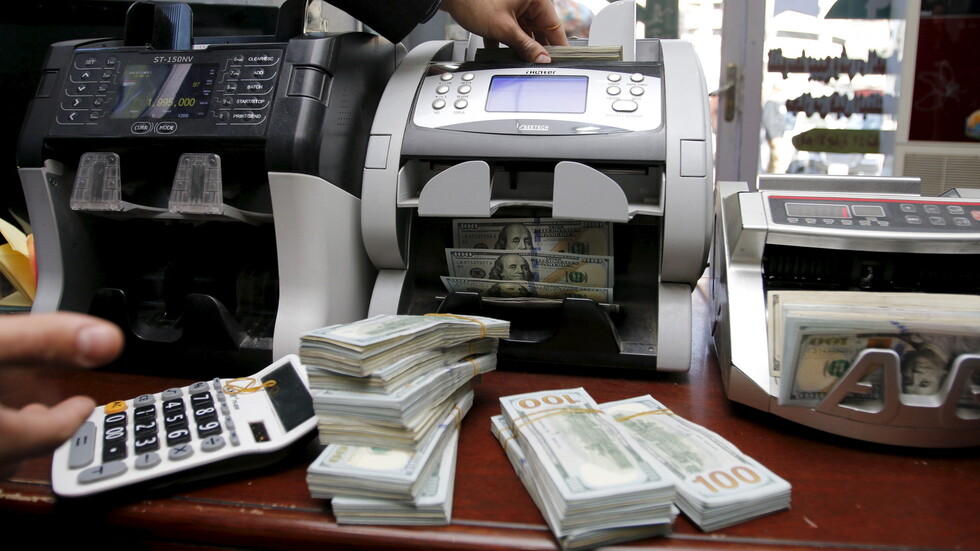 Shafaq News/ The credit rating agency Fitch expected a decrease in the government debt ratio in Iraq, to ​​record 47% in the current world, but it stated that the decline in debt may not be sustainable in light of the political tensions that restricted public spending.
And the agency said in a report seen by Shafak News Agency, that it is expected that "the ratio of government debt in Iraq to the gross domestic product will decrease, to record 47% in 2022, from 66% last year, supported by increased revenues from oil exports whose prices have risen, which is expected It will reach $105 per barrel and $85 per barrel in 2023," noting that "the decline is the largest for any sovereign country in the Middle East and North Africa."
The decline is positive for the sovereign's creditworthiness, but the decline may not be sustainable, as it partly reflects the political tensions that have restricted public spending and reflects the high political risks recorded in Iraq's rating of "B-".
In our January 2022 confirmation of Iraq's rating, we stated that a positive rating action could result from a sustained period of high oil prices, particularly if combined with increased oil production and exports, leading to a downward trend in government debt/ GDP and foreign reserves are larger. However, there remains a great deal of uncertainty about fiscal trends and the outlook for oil prices."
The report explained that Iraq's low debt ratio also reflects its failure to form a government and pass the budget since the October 2021 elections. This limited spending to 2021 levels until Parliament passed an emergency financing bill on June 6 to allocate $17 billion, or 7% of output GDP, to support food, energy and salaries," he said, noting that "the subsidy programmes, which were not reformed, were at risk of running out of money due to high global commodity prices."
Our forecasts assume a fiscal surplus of 17% of GDP in 2022 and an increase in spending of 6% of GDP, broadly consistent with emergency financing. However, risks to our spending forecasts are to the upside. As any new budget is likely to involve higher spending in light of Iraq's urgent social and economic development needs."
He also noted that "we still expect some nominal debt reduction in 2022 if a new budget is passed, in particular the central bank's backlog of claims on the government, which rose to about 13% of GDP in 2021, however, could weaken Accelerated spending from the sustainability of public debt as happened in 2018, also after the elections, when public spending was slow to accelerate after the rise in oil prices, which reduced the debt somewhat, but spending rose strongly in the end.
The report indicated that "it remains unclear whether the next government will implement the reforms that were presented in the white paper under the previous administration in October 2020, even if Prime Minister Al-Kazemi is reappointed. Parliament approved proposals for income tax reform from the 2021 budget, While other reforms, such as eliminating fuel subsidies for electricity generation, were approved, but not implemented.
In the same report, the agency emphasized that "public grievances could degenerate into social instability on a larger scale, as occurred in 2019-2020, as protests eventually lead to early elections. Iraq scores poorly across the World Bank's governance indicators, reflecting Insecurity and political instability, corruption, government ineffectiveness, and weak institutions, she predicted, "Levels of political risk will continue to rise, and weak management will continue to affect the sovereign rating."
Fitch, or Fitch International Credit Rating Corporation, is one of three major rating companies along with Standard & Poor's and Moody's, and is one of three organizations recognized within the Statistical Rating Rating (NRSRO) appointed by the United States Securities and Exchange Commission in the year 1975, along with Together with Moody's and Standard & Poor's, they are known as the "Big Three credit rating agencies".
shafaq.com