The decline in oil exports and the collapse of the Iraqi dinar… the consequences of Thursday's parliamentary session
The decline in oil exports and the collapse of the Iraqi dinar… the consequences of Thursday's parliamentary session
2022-05-25 08:10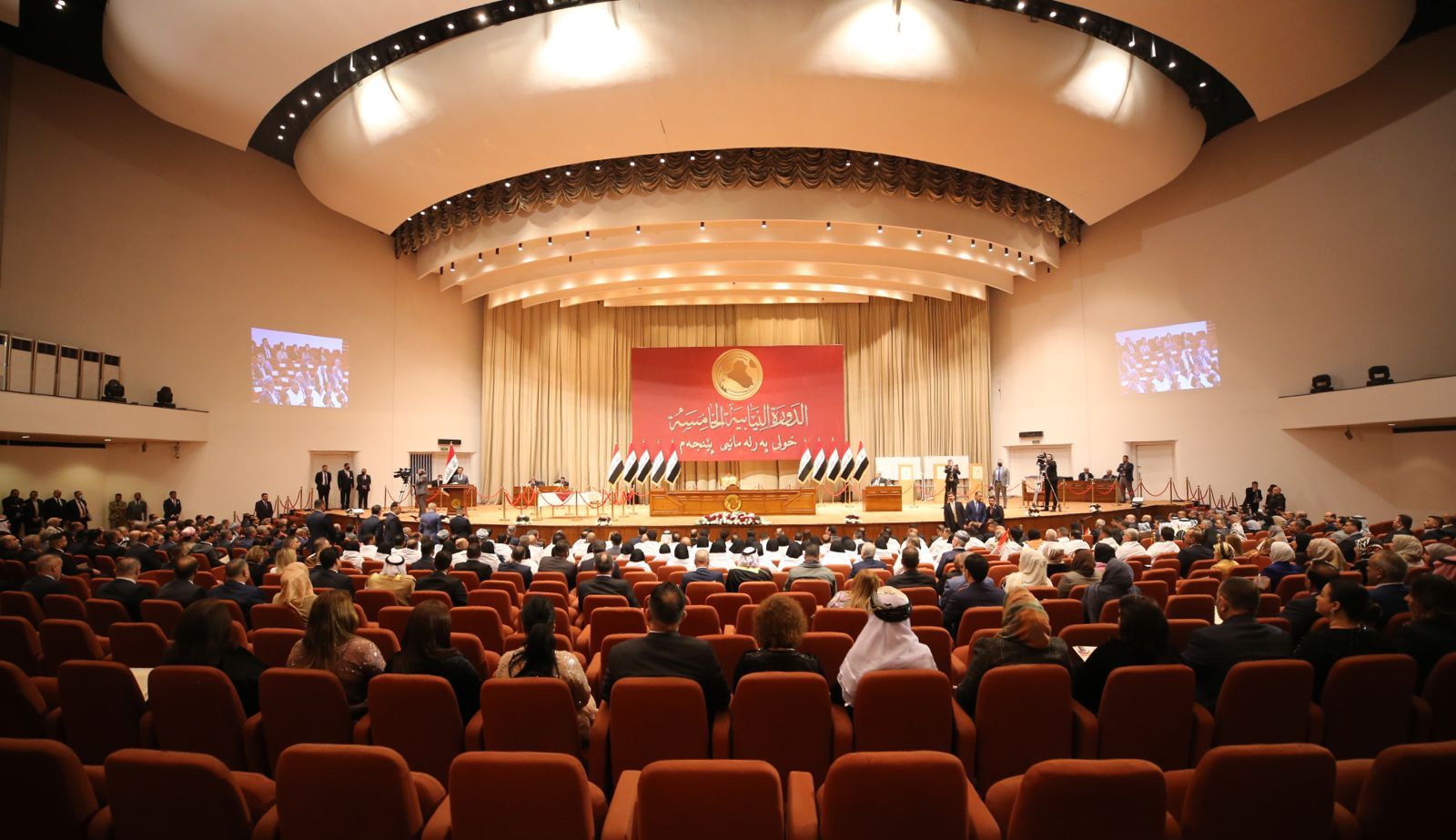 Shafaq News/ On Wednesday, a parliamentary source warned of the decline in Iraqi oil exports, and the collapse of the Iraqi dinar against the US dollar, if the "law prohibiting normalization and establishing relations with Israel" is passed in its current form.
The source told Shafaq News Agency, "This law will cause economic problems for Iraq, in terms of foreign companies operating in Iraq, and the sale of oil to international companies."
He explained that "Articles one and two of the law prohibiting normalization prevent private and foreign companies operating in Iraq, as well as foreign investors, from any cooperation with Israel."
The source pointed out that "Article 6 of the law provides for the dissolution of private companies, the expulsion of foreign companies and foreign investors working in Iraq, and the confiscation of movable and immovable funds, if it is proven that there is a relationship between these companies and Israel."
The parliamentary source confirmed, "The adoption of the law in the House of Representatives and its implementation will cause the withdrawal of many foreign companies and investors, especially companies working in the oil field, for fear of their expulsion and confiscation of their money under the pretext of their cooperation with Israel, and this will cause a decrease in Iraqi oil exports."
The source concluded his speech by saying that "the adoption of the law in this formula will cause Iraq to lose economically and may also cause a decrease in the Iraqi dinar exchange rate against the US dollar."
the beginning
It is noteworthy that Iraq does not establish any relations with "Israel", and the majority of the political forces confronting the scene refuse normalization with it.
However, the leader of the Sadrist movement, Muqtada al-Sadr, adopted on (23 April 2022) a draft proposal to criminalize normalization and dealing with Israel, through his parliamentary bloc and its allies in the Iraqi parliament.
Subsequently, the Sadrist bloc announced, on (April 24, 2022), that the "Save the Homeland" coalition, which includes (the Sadrist bloc, the Kurdistan Democratic Party, the Alliance of Sovereignty), submitted a proposal for a bill criminalizing normalization or dealing with Israel to the Presidency of the House of Representatives with the aim of Legislation during parliamentary sessions.
On May 11, 2022, the Iraqi parliament, in its seventh session of its first legislative term, completed the first reading of the proposed law banning normalization and the establishment of relations with Israel, and on May 19, 2022, the parliament completed a report and discussion of the proposed law.
The House of Representatives intends to vote on the law and give it official status, during a session scheduled to be held tomorrow, Thursday (May 26, 2022), for this purpose.
shafaq.com