Al-Kazemi opens fire after "silence": We faced a disaster that the policies of those who accuse us of failure have led us to
Al-Kazemi opens fire after "silence": We faced a disaster that the policies of those who accuse us of failure have led us to
2022-05-17 06:44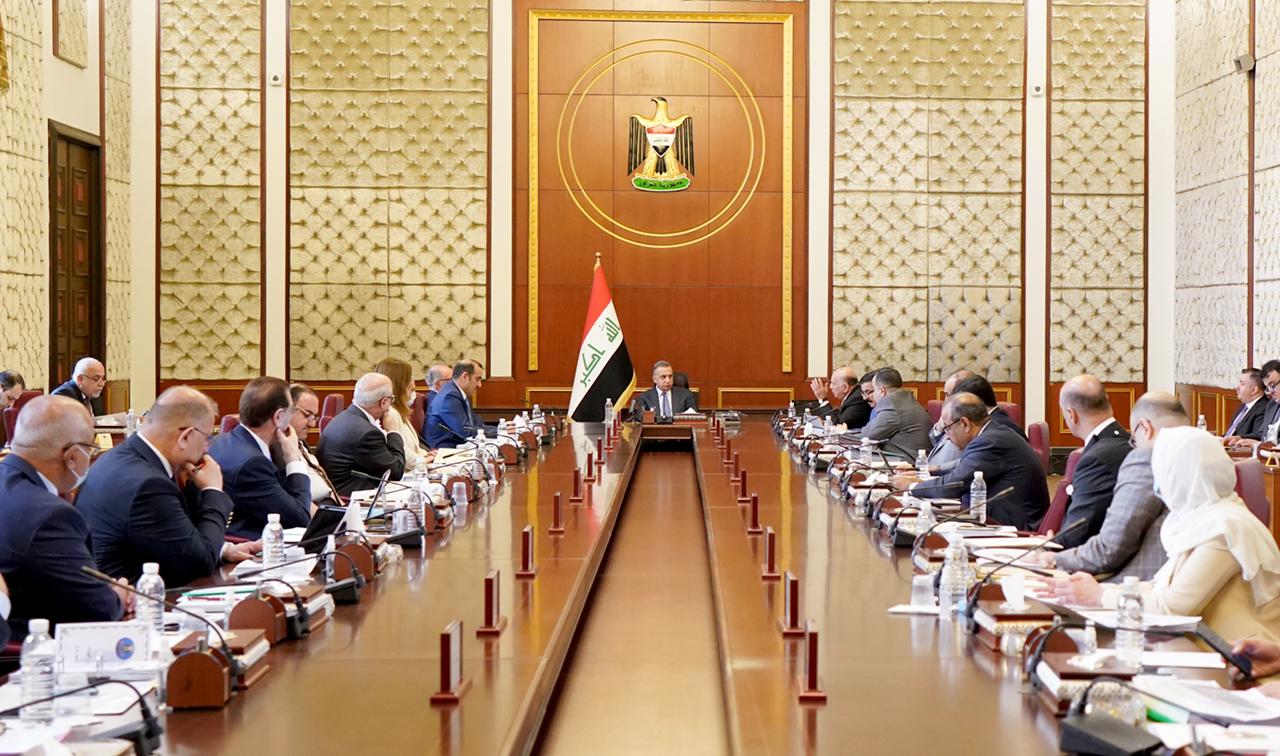 Shafaq News/ Prime Minister Mustafa Al-Kazemi launched a strong attack on previous policies that he said had led the country to an economic disaster.
Al-Kazemi said in a speech while presiding over the regular session of the Council of Ministers, "Through you, I would like to address our people of all segments, in all honesty and integrity: 7 months after the elections, a new government has not been formed, and some have adopted the concept of obstruction and are striving hard to try to tie the hands of the government." We have preferred to remain silent, so as not to affect the context of political understandings, and not to be a party to them.
He added, "The government carried out its duties and responsibilities with all its capabilities and energies, and even tolerated defamation, lies and fabrication, for the sake of our people. We came with a primary goal of holding elections and we succeeded, at a time when many bet on our failure. We faced the Corona epidemic and succeeded in that. Restore Iraq to its regional and international role and presence, and we succeeded in that."
He added, "We came to avoid a massive economic catastrophe, to which the failed policies of those who accuse us today of failure led us. We saved the economy from collapse and bankruptcy and turned it into indicators that record global growth. We did not allow Iraq to be mortgaged to economic backwardness and financial deficit, and we were able to raise the cash reserve significantly."
And Al-Kazemi indicated that "Iraq is setting its foot on the right path economically, and we have set our feet on the right path in our regional and international positioning, as well as in the process of organizing the security forces, and we must build on what has been achieved, strengthen and develop it, and that the Minister of Finance reviewed before me yesterday the indicators of Iraq's economic growth, which All international economic centers referred to it, and it is enough to deny and falsify facts and manipulate people's feelings, for the numbers bode well, and this was achieved by the efforts of this government, which turned every threat into an opportunity for the benefit of the Iraqis, and in every threat we saw an opportunity to serve the citizen.
He pointed out that "with all the challenges, this government has not left the citizen and will not leave him. There are difficult and complex circumstances that the world is currently witnessing, and they are reflected in everything, on energy and commodity prices, and there are transformations taking place in the region and the economies of countries that have collapsed, but Iraq is still afloat on its feet." And we are continuing and strong. In the absence of the general budget due to the delay in forming the government, we worked on the emergency food security support law to provide the minimum needs of the people in light of a global food crisis, and the summer is coming and we need to provide fuel for our electric stations.
He said that this law aims to secure food for citizens at subsidized prices, food rations, support basic vital sectors, and support the electrical sector before the summer; So that we increase the production of electric energy and do not take out cuts, support the energy sector in its various branches, and provide the basic needs of the people. Despite all this, we will continue to work vigorously and search for alternatives to meet the country's needs, and we will not remain idly by.
He called, "I call on the national political leaders to review their positions, and I have previously made clear that the crisis between the political forces is a crisis of confidence, and it is what led us to a political blockage. But there is an opportunity to restore and strengthen confidence with the people, otherwise everyone will suffer a loss and there is no winner from a loss of confidence." "
shafaq.com