He put his resignation in exchange for her.. Khashan presents documents to Al-Sadr condemning Al-Halbousi
He put his resignation in exchange for her.. Khashan presents documents to Al-Sadr condemning Al-Halbousi
2022-05-07 01:42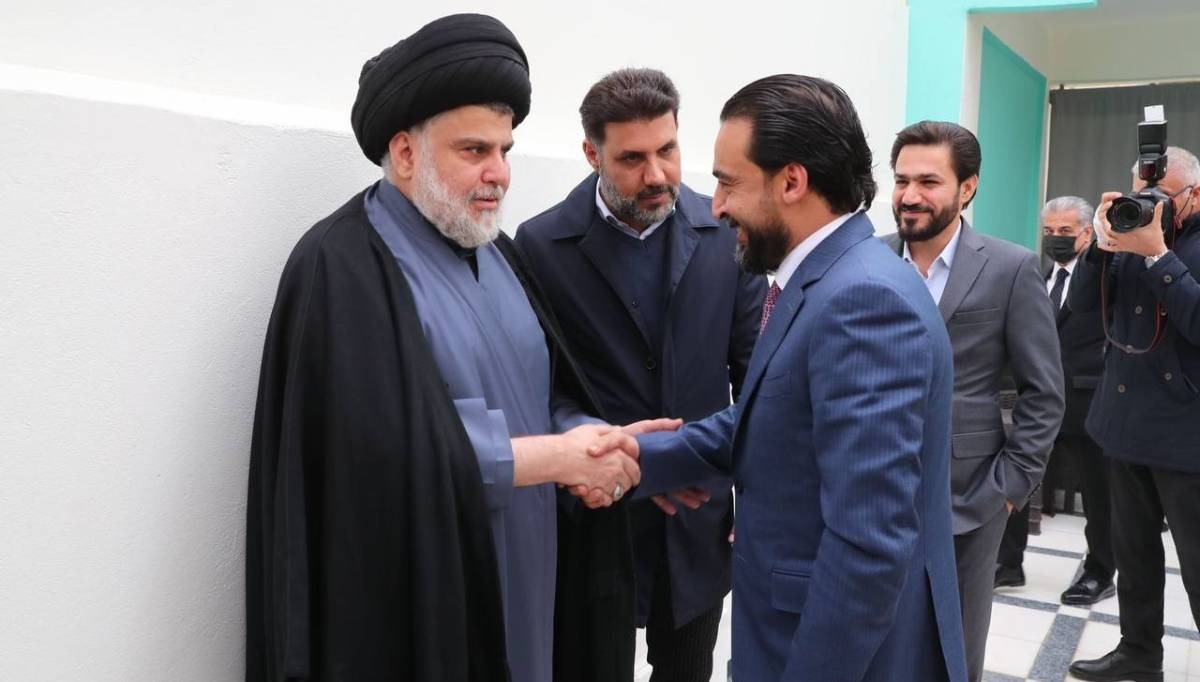 Shafaq News/ On Saturday, the independent deputy, Basem Khashan, accused Iraqi Parliament Speaker Muhammad al-Halbousi of committing "financial crimes" and violating the constitution, calling on the leader of the Sadrist movement, Muqtada al-Sadr, to dismiss him based on documents he possesses.
Khashan said in an open letter addressed to the leader of the Sadrist movement, via the social networking site Facebook and reviewed by Shafak News Agency, "I will not question your intentions or your quest for reform, and I will carry you on more than seventy loads, although political work does not understand that, and therefore I will present to you The following violations and violations, and I ask you to take what you see fit for Iraq."
Khashan added, "You instructed your deputies to elect Muhammad Rikan al-Halbousi as Speaker of the House of Representatives, and they celebrated his victory, and allied with him, and considered his election and his two deputies a first step in the path of reform that you want to drag the country to." Because he broke the constitutional oath, violated the constitution, and committed financial crimes?
And Representative Khashan continued, "The Speaker of the Council swore to abide by the implementation of the legislation honestly and impartially, and he violated it and refrained from implementing the decisions of the Federal Court and prevented a number of deputies from carrying out the duties of membership and enabled the members whose membership is judged to be invalid to continue to attend the sessions of the Council and vote, and this is a flagrant violation of the provisions of the Constitution. He overstepped the right of voters to choose their representatives, and continued to pay salaries and allowances to them in violation of the law.
The deputy explained, "I have documents and evidence proving this, so if the matter concerns you, and you want to reform the country, I am ready to provide you with the documents you want, and you can present them to whomever you want from legal experts. To work on his dismissal in accordance with the law, and through the Federal Supreme Court, and if it is proven to be incorrect, I submit my resignation from the House of Representatives because I attributed to its president what I was unable to prove, and this is a defamation crime that requires punishment, if I do not provide evidence for it."
Representative Khashan concluded his open letter to Al-Sadr, saying, "I performed my legal and moral obligations, and submitted a request to the House of Representatives to prevent Mr. Al-Halbousi from running for the position of Speaker of the House for the reasons I mentioned above, and you asked your representatives to vote for him, and you allied with him, and you celebrated his victory, and I hope Do not the sails of your alliance with those who violated the constitution and perverted the constitutional oath take you away from the ports of reform."
shafaq.com