About two weeks after the "Forty" initiative, the framework officially responds to the chest
About two weeks after the "Forty" initiative, the framework officially responds to the chest
2022-04-12 08:24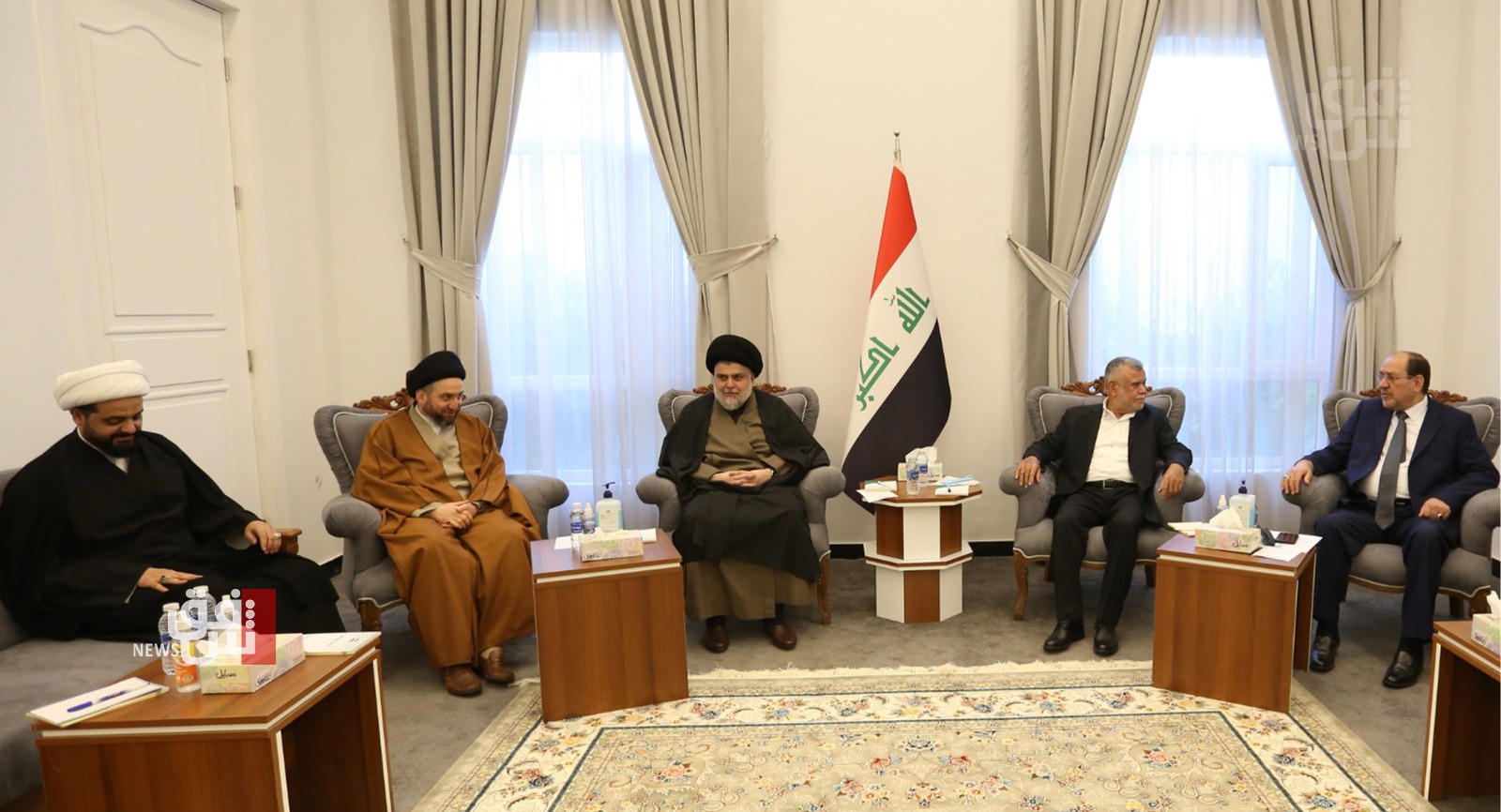 Shafaq News/ The coordination framework met on Monday evening and discussed the political situation and the delay in forming the government.
A statement after the meeting said that this delay is not in the interest of the Iraqi citizen, who aspires to improve his economic situation and obtain adequate services. The framework confirms that it is very keen to cooperate with other political forces, especially within the largest component to achieve the interests of the country, and that without cooperation and putting each other's hands and cooperation on righteousness and piety, the interests of the people will not be achieved.
Referring to al-Sadr's initiative, the framework statement said that he did not seek and did not seek unilateralism in power and did not work to alienate others, but was keen to cooperate with them, and therefore the framework is not concerned at all with setting time limits that will result only in prolonging the political blockage and disrupting people's interests and trying with all his effort To reach realistic understandings with other political forces away from exclusivity or exclusion and based on not making the largest component the smallest and weakest components.
The coordination framework meeting, according to the statement, also touched upon what it described as the current government's abuse of its powers as a caretaker government in the field of ill-considered contracting that leads to the squandering of wealth or class appointments, and called on the judicial authorities to prevent the government from encroaching on the laws and instructions in force.
The leader of the Sadrist movement, Muqtada al-Sadr, had set on March 31, a deadline of forty per day on what is known as the blocking third consisting of the coordination framework and allied deputies, to form a government independent of the Sadrist bloc.
Al-Sadr's position came after the Iraqi parliament failed for the third time in a row to hold a session to elect a new president for the country due to the intensification of the dispute between the Triple Alliance (the Sadrist bloc, the Kurdistan Democratic Party, the Alliance of Sovereignty), and the coordinating framework that includes Shiite political forces.
The election of the President of the Republic requires a quorum in which the presence of representatives constitutes two-thirds of their number, that is, more than 220 deputies out of 329, which was not achieved due to the boycott of the coordination framework that represents prominent Shiite parties, such as the State of Law bloc and the Al-Fateh Alliance, the umbrella under which the loyalist popular mobilization factions fall under. for Iran.
shafaq.com