Al-Kazemi considers the closure of the UN resolutions file a new beginning for Iraq and rejects the "absurdity of the state."
Al-Kazemi considers the closure of the UN resolutions file a new beginning for Iraq and rejects the "absurdity of the state."
2022-02-23 03:15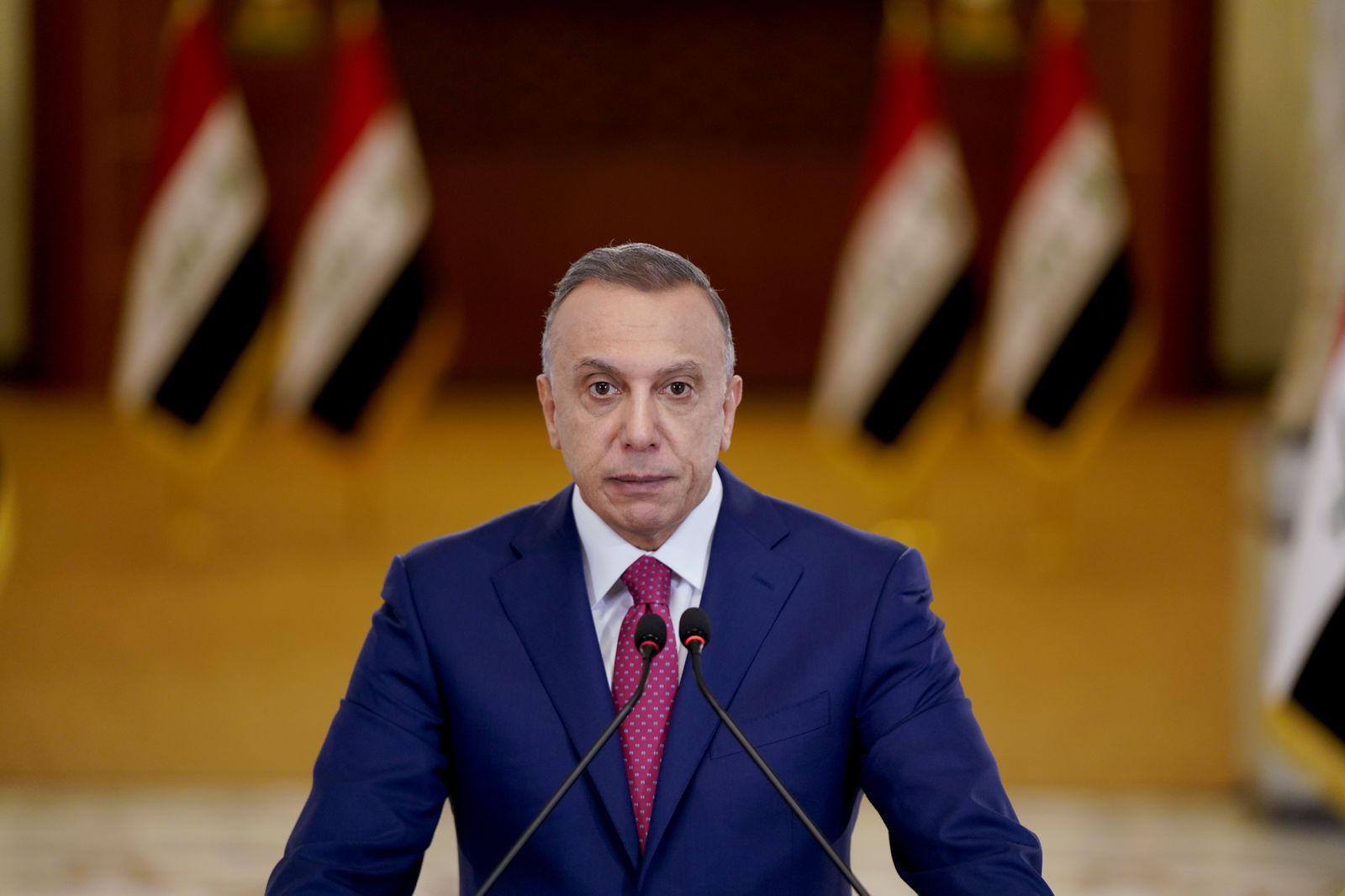 Shafaq News / Prime Minister Mustafa Al-Kazemi considered, on Wednesday, Iraq's closing of the file of UN resolutions a crowning of his efforts to build normal relations with the international community, indicating that it is a new beginning for Iraq to restore its role through the vision of the state and not "the absurdity of the state."
Al-Kazemi said in a tweet he posted in Arabic, Kurdish and English on Twitter, which was followed by Shafak News, that "Iraq has tirelessly made its efforts on the path of normal relations with its neighbors, brothers and the international community by closing the file of UN resolutions that resulted from the absurd adventures of the former regime, which our people paid the harsh prices for over 32 years."
Al-Kazemi added, "It is a new beginning for Iraq to restore its role and presence through the vision of the state, not the absurdity of the non-state.
Yesterday, Tuesday, Foreign Minister Fouad Hussein announced that Iraq had withdrawn from the procedures of Chapter VII of the United Nations, according to which sanctions were imposed on Baghdad.
The year 1991 witnessed the formation of a United Nations compensation committee, in accordance with UN Resolution 705, which obligated Baghdad to pay $52.4 billion to individuals, companies, governmental organizations and others, who suffered direct losses as a result of the invasion and occupation of Kuwait.
Iraq had stopped making payments in 2014 during the war against ISIS, which controlled a third of the country, but it resumed it in 2018 by deducting 0.5% of the value of each exported barrel of oil.
shafaq.com