The coordination framework discloses the outcomes of the meeting at Al-Abadi's house
The coordination framework discloses the outcomes of the meeting at Al-Abadi's house
2022-02-01 07:37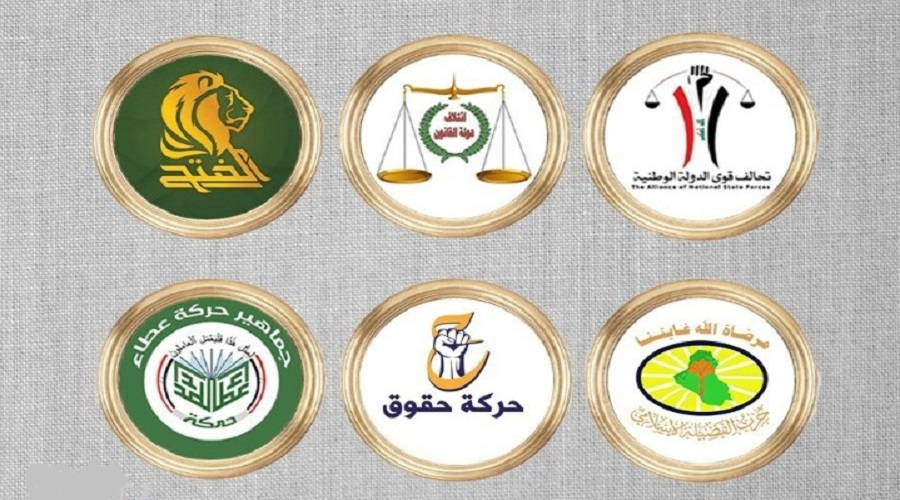 Shafaq News/ The coordination framework, which includes Shiite political forces, revealed today, Tuesday, the most prominent issues that were discussed during the meeting of the leaders of the framework at the home of the leader of the "Victory" coalition Haider al-Abadi, last night.
In the evening, the framework held an "important" meeting to discuss the initiative launched by Kurdish leader Massoud Barzani, to resolve the current dispute with the leader of the Sadrist movement, Muqtada al-Sadr, and unify the Shiite house.
The leader in the framework, Saad Al-Saadi, told Shafaq News Agency, "The most prominent thing that the leaders of the coordination framework discussed during their meeting in al-Abadi's house was the initiative of the leader of the Kurdistan Democratic Party, Massoud Barzani, which he presented to the leader of the Sadrist movement, Muqtada al-Sadr, and we in the framework welcome every initiative that calls and works." On the unity of positions between political forces in general and Shiites in particular.
And he indicated that "during the meeting, it was emphasized that the coordinating framework either participates with all its political forces in the next government, or goes with all its forces to the opposition, and this matter is irreversible."
This movement comes in the wake of an initiative launched by Kurdish leader Massoud Barzani, which led to the meeting of the Triple Alliance, in Al-Hanana (Sadr's residence in Najaf), which included Nechirvan Barzani, President of Kurdistan Region (the Democratic Party), Khamis Al-Khanjar and Muhammad Al-Halbousi for (sovereignty), with the chest.
Only seven days remain until the date of the election of the President of the Republic of Iraq, as the Iraqi parliament is scheduled to hold a session, the second of its legislative life, next Monday, in which the president is chosen.
Most of the odds indicate that Hoshyar Zebari, the candidate of the Kurdistan Democratic Party, will be president of the republic, and that the latter will assign the Sadrist bloc's candidate to form the Iraqi government.
In terms of numbers, the tripartite alliance (Al-Sadr, the Democratic Party and the Sovereignty) constitutes about two-thirds of the parliament's members, as the Sadrist bloc has 73 seats, the Democratic Party has 31, and the Sovereignty Alliance has 67 seats, bringing a total of 171 seats out of a total of 329 deputies.
shafaq.com