After al-Sadr's bloc… The Kurdistan Democratic delegation meets with al-Maliki, and the latter announces the details
After al-Sadr's bloc… The Kurdistan Democratic delegation meets with al-Maliki, and the latter announces the details
2021-11-05 08:28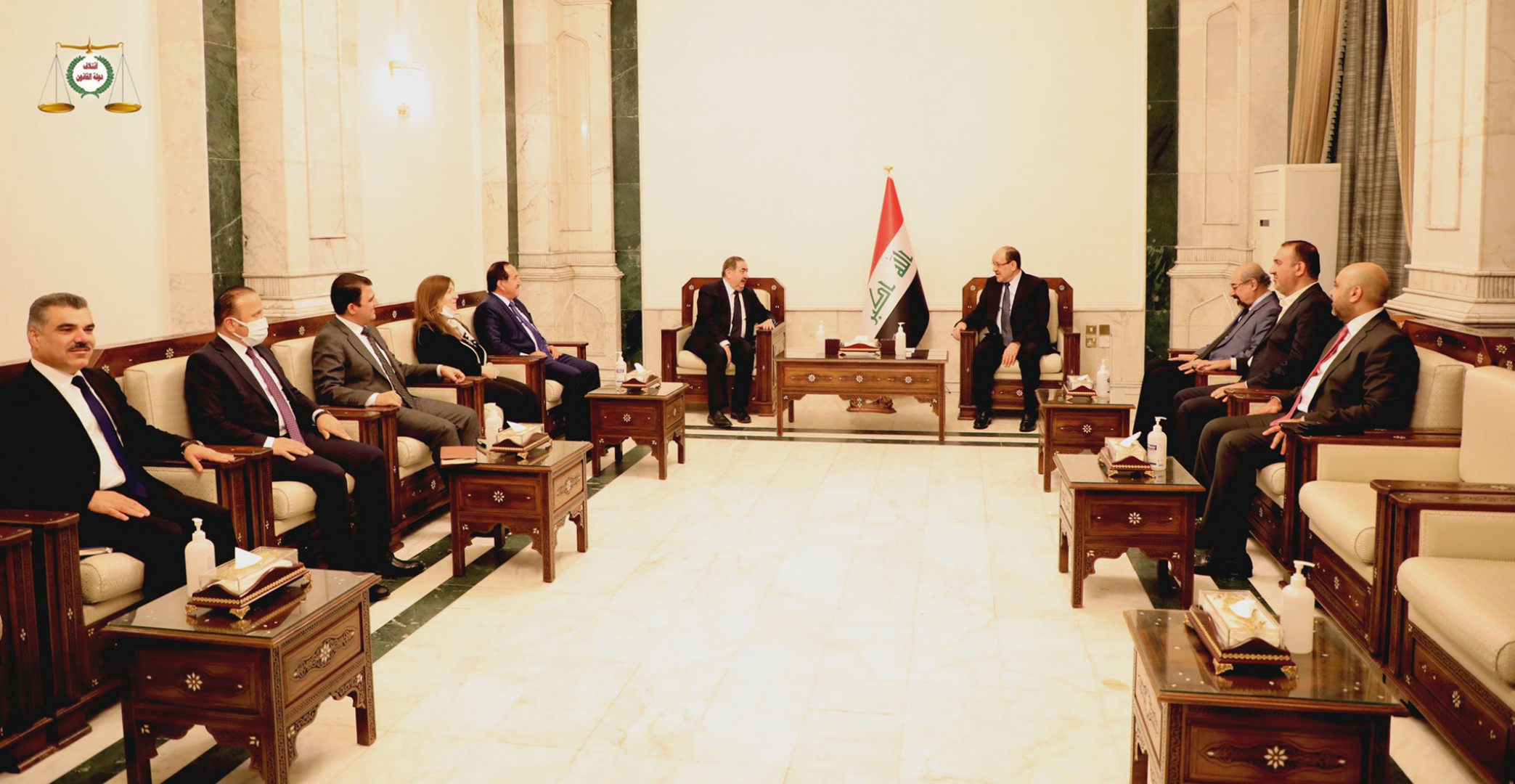 Shafaq News/ The head of the State of Law coalition, Nuri al-Maliki, met on Friday with the delegation of the Kurdistan Democratic Party headed by Hoshyar Zebari.
A statement issued by Al-Maliki's media office said that during the meeting, they discussed developments in political and security situations, and the changes that resulted from the elections and questioning their results.
Al-Maliki pointed to the need to unify positions among the political forces at the current stage, stressing that the crisis of questioning the election results is still present and the forces objecting to the results are awaiting a response to the appeals and complaints they submitted to the Independent High Electoral Commission.
And the head of the State of Law coalition indicated that the coordinating framework forces are in agreement on the need to find solutions that do justice to the objectors about the results under the law, and not to forfeit their rights.
In turn, the leader of the Kurdistan Democratic Party expressed his hope to find solutions that end the current crisis, stressing that the position of the Democratic Party is with the unification of political forces and sitting at the dialogue table in order to speed up the formation of a government that meets the aspirations of the Iraqi people.
The negotiating delegation of the Sadrist bloc, headed by Hassan al-Adhari, received this morning, the delegation of the Kurdistan Democratic Party, at the headquarters of the political body of the Sadrist movement in Baghdad.
A Kurdish delegation headed by Hoshyar Zebari arrived in the capital, Baghdad, on Thursday, to calm the situation and dialogue between political parties in preparation for forming the next government, according to Democratic Party member Mayada Al-Najjar to Shafaq News Agency.
According to Kurdish officials, the Kurdish forces are waiting to gather the diaspora of their Shiite counterparts and agree between these forces to nominate a candidate to head the new Iraqi government, to enter into negotiations to form that government and distribute its portfolios according to political custom and electoral merit.
There is talk of an alliance to form a government between the Sadrists with 73 seats and the Kurdistan Democratic Party with 33 seats, in addition to an alliance headed by Muhammad al-Halbousi with 38 seats.
shafaq.com