Al-Kazemi makes his first statement about the special ballot
Al-Kazemi makes his first statement about the special ballot
2021-10-08 03:56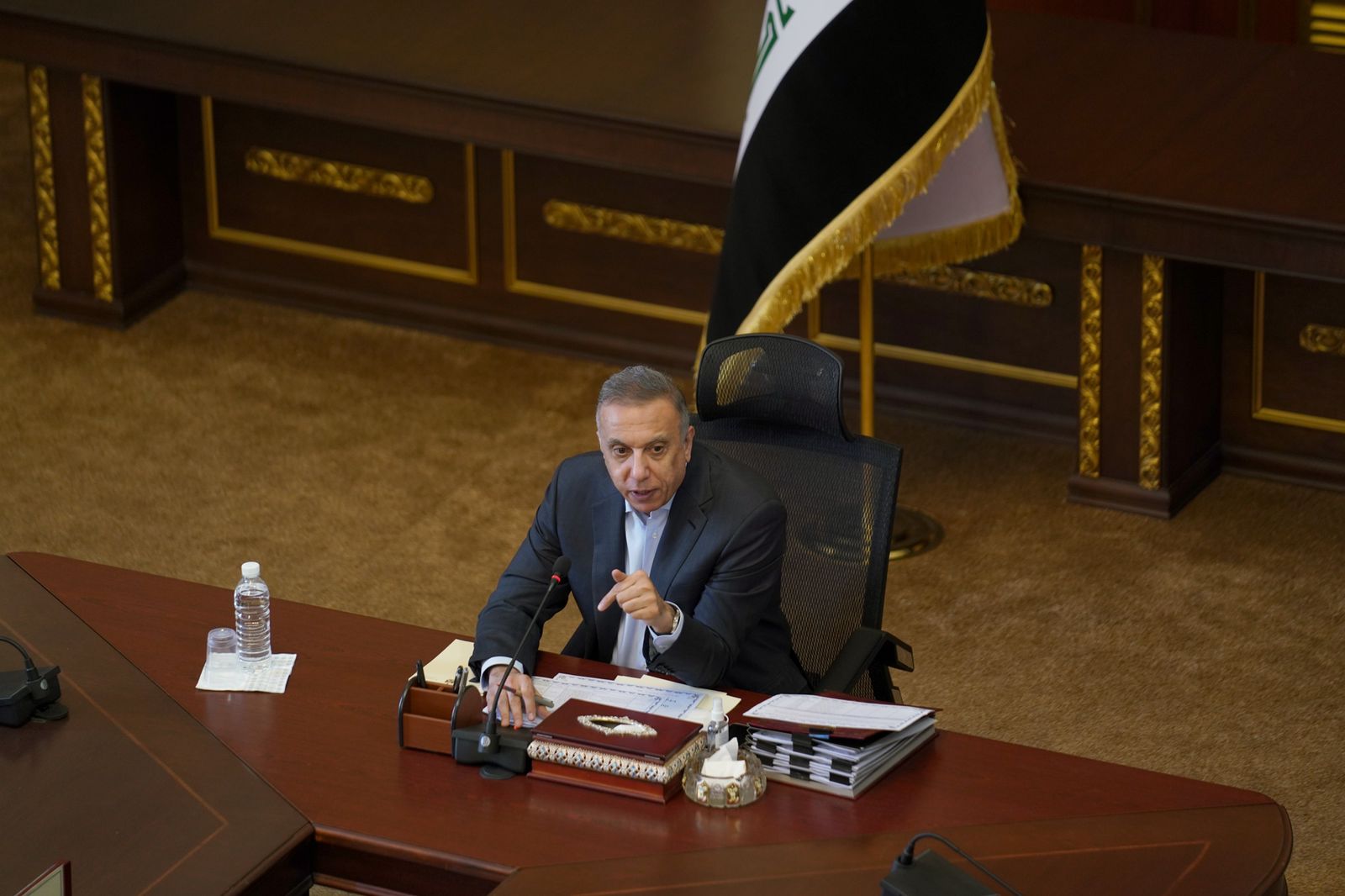 Shafaq News/ The Prime Minister, Commander-in-Chief of the Armed Forces, Mustafa Al-Kazemi described on Friday the percentage of participation in the special poll as "good".
This came during a visit he made to the Joint Operations Command, and held a meeting with the Supreme Security Committee to protect the elections, and was briefed on the progress of the security plan for the special voting process that was launched this morning, according to a statement issued by Al-Kazemi's media office.
Addressing the committee, Al-Kazemi said: You are entrusted with protecting the electoral process, and I will follow up with you the smallest details of the conduct of the elections.
Al-Kazemi reiterated his affirmation of the importance of wide participation in the elections, explaining that the percentage of participation in special voting is good, starting with the opening of polling stations until now.
The Commander-in-Chief of the Armed Forces also directed the members of the security forces not to submit to any side provocations or threats from some quarters in order to influence their choices.
Al-Kazemi said, "The day after tomorrow, Sunday, we will all celebrate the great Iraqi wedding, for the sake of the future of Iraqis and the preservation of dignity."
The statement indicated that the Commander-in-Chief of the Armed Forces made joint contact with the subcommittees, listened to their security reports, and issued a number of directives related to preventing interference and promoting any candidate, recording violations of all kinds and submitting them to the judiciary, stressing the protection of all polling stations and voters.
shafaq.com