The Central Bank of Iraq deducts treasury transfers to finance the Ministry of Finance
The Central Bank of Iraq deducts treasury transfers to finance the Ministry of Finance
2021-09-22 04:36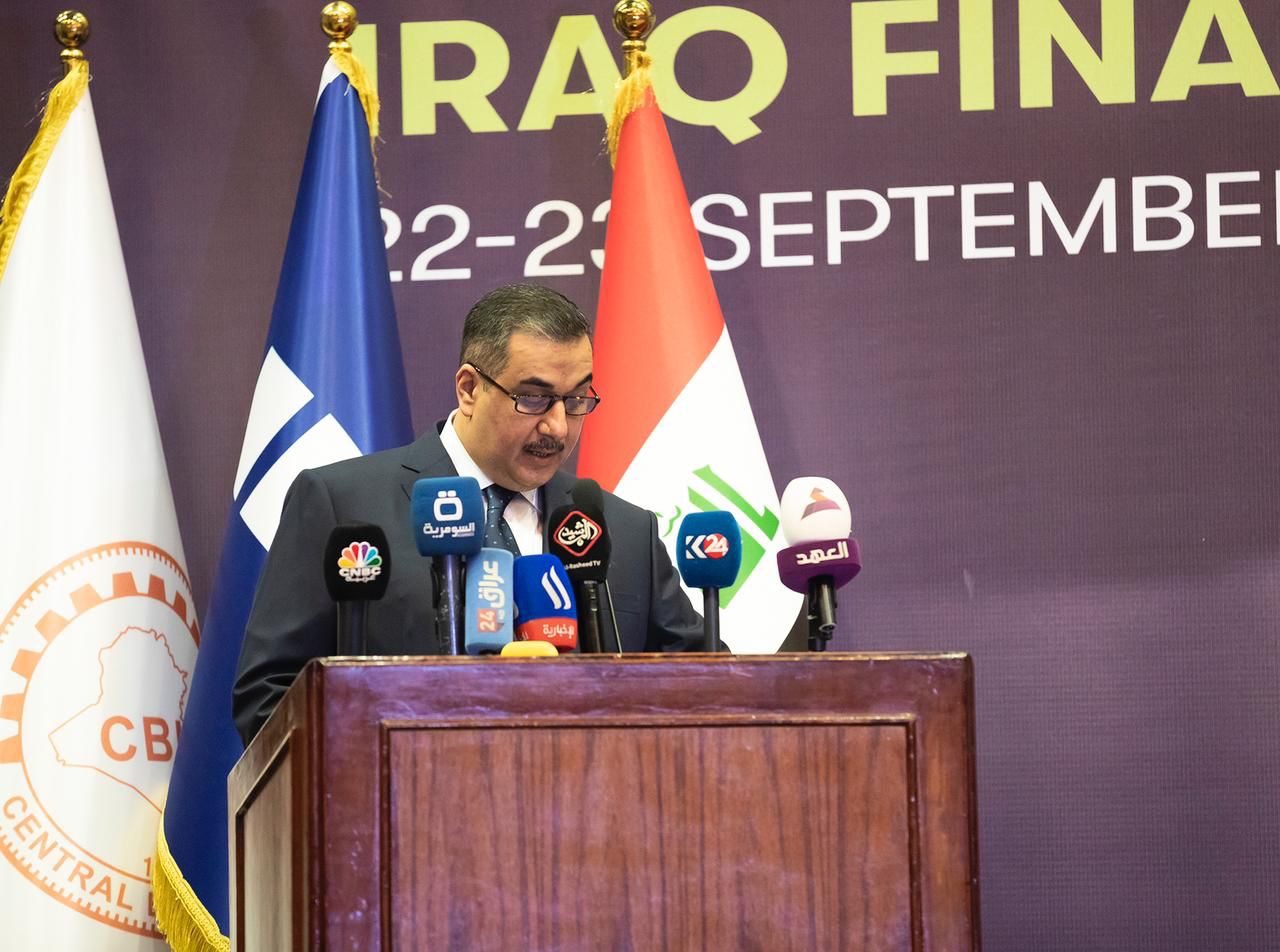 Shafaq News/ The Governor of the Central Bank of Iraq announced on Wednesday the deduction of state treasury transfers in the years 2020-2021 to finance the Ministry of Finance.
This came during the participation of the Governor of the Central Bank, Mustafa Ghaleb Mukhif, in the Financial and Banking Services Exhibition, held in Baghdad this Wednesday, along with His Excellency the Minister of Finance and a number of representatives of the banking and financial sector.
He stressed during his speech, "The Central Bank has an important role in achieving macroeconomic balance through various monetary policy tools, especially after the financial and economic challenges that Iraq faced."
He pointed out that this bank, in order to stimulate economic activity and reduce unemployment, launched an initiative with an amount of more than 5 trillion dinars, in addition to the previous initiative launched in the year 2015, as well as the central bank deducting treasury transfers 2020 and 2021 for the necessary funding for the Ministry of Finance despite the increase in debt and impact. passive, but historical necessity requires it.
The governor stressed that the Central Bank is working with the Ministry of Finance to reform government banks, enhance financial inclusion and develop infrastructure for technical services and cybersecurity.
The governor concluded that the Central Bank supports the establishment of a sovereign fund for future generations in which state institutions and oil revenues contribute, indicating that the presence of this fund mitigates the potential risks in light of oil price fluctuations and contributes to building a secure future for future generations.
shafaq.com