Blackshart: The United Nations is providing the largest assistance in the world to the Iraqi elections
Blackshart: The United Nations is providing the largest assistance in the world to the Iraqi elections
2021-09-07 08:15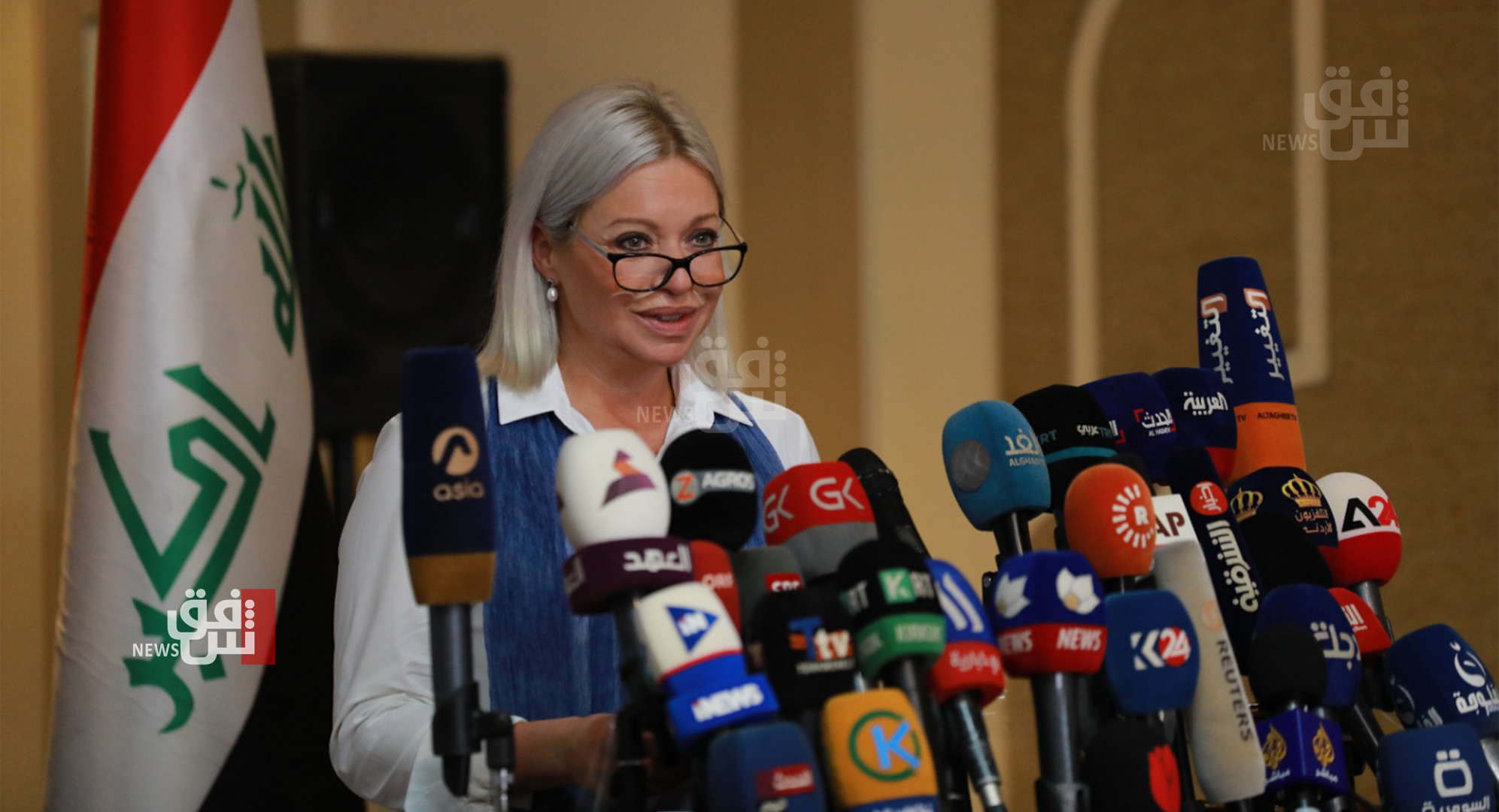 Shafaq News/ The head of the United Nations mission in Iraq, Jenin Hennis-Plasschaert, announced on Tuesday that the United Nations will provide the "largest" assistance in the world to the legislative elections in Iraq to be held on the tenth of next October.
Plasschaert said in a press conference held today in Baghdad and attended by Shafak News Agency, that "the assistance that the United Nations will provide to the Iraqi elections will be the largest in the entire world, and more teams will be deployed," noting that "the number of United Nations staff that will be deployed is five times the numbers. In the 2018 elections in Iraq, in addition to the participation of 130 international experts.
"The elections next October will be different from the previous one in 2018," she added.
Addressing candidates who lure voters with money to get their votes on polling day, Blackshart said, "For those candidates who want to pay $200 per voter for showing a picture to vote for them, I tell them you're wasting your money, mobile phones will not be allowed inside the polling stations."
"The United Nations is making efforts to prevent electoral violations," she said, stressing that "the electoral process should be inclusive, and in this regard, we will encourage women to vote and participate."
shafaq.com