Iraq and Saudi Arabia sign a maritime transport agreement between the two countries
Iraq and Saudi Arabia sign a maritime transport agreement between the two countries
2021-09-02 08:28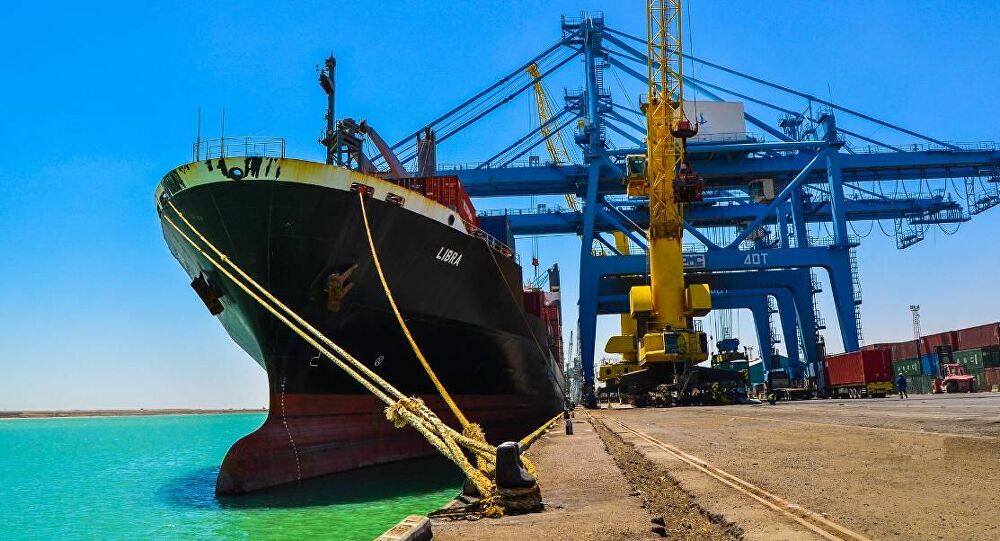 Shafaq News/ On Thursday, Iraq and Saudi Arabia signed a maritime transport agreement between the two countries, aimed at increasing the traffic of commercial vessels between the two countries and facilitating the procedures for accessing ports.
This was reported by Saudi media, and explained that this came during the meeting of the Transport, Border Ports and Ports Committee of the Saudi-Iraqi Coordination Council, today, in Riyadh, headed by the Minister of Transport and Logistics Saleh bin Nasser Al-Jasser on the Saudi side, and the Minister of Transport Nasser Al-Shibli on the Iraqi side.
During the meeting, according to the Saudi media, the two sides agreed to increase the volume of trade exchange through the Jdeidat Arar port by facilitating procedures and accelerating the movement of trade exchange at the port so that the handling process does not exceed four hours per container, provided that periodic reports are submitted for measurement and improvement. , indicating that it was agreed to rehabilitate and prepare a new port of Arar on the Saudi and Iraqi sides through the implementation of the project to expand the road linking the port and the Saudi border.
At the level of maritime transport and ports, the Saudi media referred to the discussion of the cooperation agreement between the government of the Kingdom of Saudi Arabia and the government of the Republic of Iraq in the field of maritime transport, indicating that it was agreed to sign the agreement as soon as the internal procedures were completed.
The two sides also agreed to approve the members of the Technical Committee for Maritime Transport in the two countries, provided that the first meeting of the committee will be held during the last quarter of 2021, to discuss the mechanism for implementing the cooperation agreement in the field of maritime transport and to discuss the most important issues related to strengthening the role of ports and encouraging the navigation line between King Abdulaziz Port Dammam and Umm Qasr port, Iraq.
They also discussed the exchange of experiences in the fields of port automation and management, and the achievement of an electronic link between the ports of the Kingdom and Iraq to exchange information about ships and goods.
With regard to air transport, the two sides agreed to activate the air transport agreement for its entry into force and to discuss the continuation of technical cooperation between the two countries, specifically in the fields of air transport, air safety, aviation security and airports.
shafaq.com