The Kurds of Diyala require an end to the oppression of Khanaqin and the revival of Article 140 to support the candidates
The Kurds of Diyala require an end to the oppression of Khanaqin and the revival of Article 140 to support the candidates
2021-08-23 08:48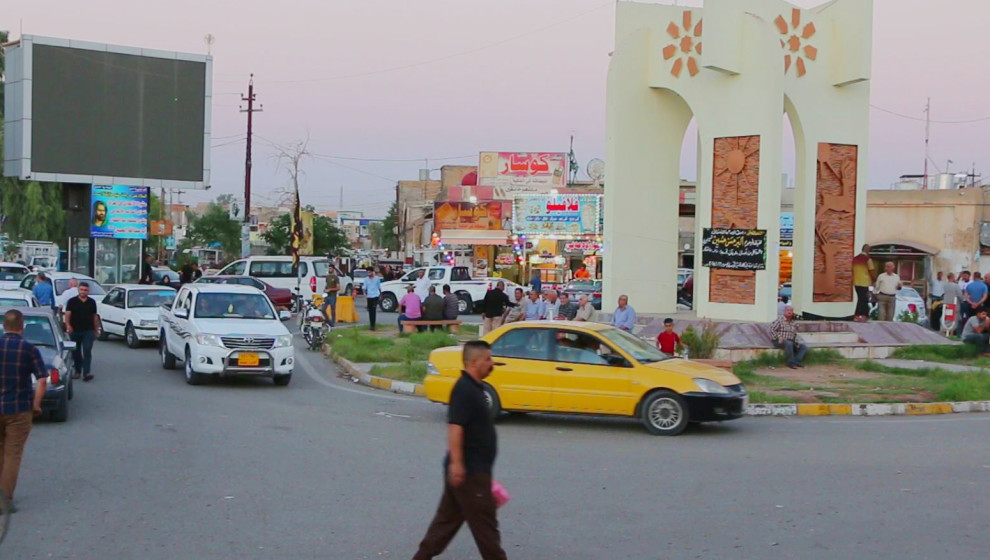 Shafaq News/ A Kurdish party official in Diyala identified, on Monday, the most important electoral priorities of the Kurdish component, stressing the removal of injustice and marginalization of Khanaqin and its dependencies, the revival of Article 140 and the achievement of peaceful coexistence that guarantees the rights of all components.
A member of the Khanaqin Organizations Center of the Patriotic Union of Kurdistan, Abbas Mahmoud, told Shafaq News Agency, "Our most prominent and real electoral goals are to remove injustice and service injustice from Khanaqin, to provide justice to the projects that have been absent for 4 to 5 years, and to improve the security situation in Khanaqin and its dependencies, which has been a source of concern for several years."
He continued, "Our most prominent national electoral goals are to revive Article 140 of the Constitution, which is a draft and a constitution for peaceful coexistence between the components, regulating all matters, resolving outstanding problems, and achieving peaceful and societal coexistence among all components in the Khanaqin and its dependencies."
Mahmoud pointed out, "Depriving Khanaqin of its economic wealth, most notably oil resources, and not benefiting from them, in addition to the border crossings east of Diyala, which do not benefit the residents of Khanaqin and its surrounding areas. Petrodollar approved by the Iraqi parliament in 2010.
He stressed by saying that "our goal is coexistence and equality among all components, not only the Kurds, as we are part of the components of Khanaqin and an essential component of Diyala."
Khanaqin, 105 km northeast of Baquba, and its conflict areas, have complained of marginalization, neglect of services, and a security decline since 2017, and after the October 2017 events, which left security, administrative and service problems that caused ongoing demonstrations and popular protests.
The Kurds, through parliamentary and executive channels, are looking forward to re-normalizing the conditions of Khanaqin and its administrative dependencies and to establish the stability that has been absent for 4 years.
shafaq.com