By land, sea and air.. Iraqi faction threatens to strike America in Iraq and neighboring countries
By land, sea and air.. Iraqi faction threatens to strike America in Iraq and neighboring countries
2021-07-06 07:23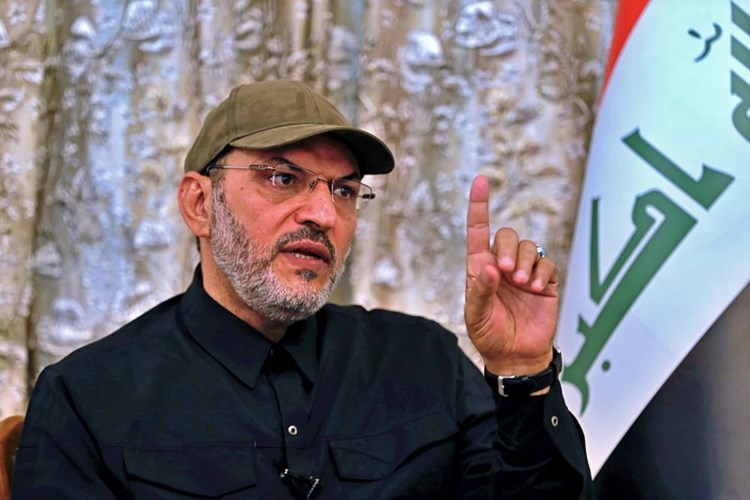 Shafaq News/ "The Sayyid Al-Shuhada Brigades", one of the Iraqi factions, threatened on Tuesday to target US forces with a qualitative operation that could be land, air or sea, in response to the US raid in Al-Qaim last month, which killed 4 members of the brigade.
"We want to carry out an operation that everyone describes as revenge against Washington," Abu Ala' al-Walai, the secretary-general of Kata'ib Sayyid al-Shuhada', said in an interview with the Associated Press, explaining that "the process of revenge against the Americans may be land, sea, air, or any Place".
Al-Wali confirmed that "the coordinating body of the Iraqi resistance factions is going towards responding to the American strike," pointing out that the coordinating body of the resistance factions is determined to respond, and is able to reach the US forces on the Syrian, Kuwaiti and Saudi borders, in addition to the Kurdistan Region.
And the US Department of Defense announced in a statement that "on (last June 27), the US military launched, under the direction of President Joe Biden, precise defensive air strikes against facilities used by Iranian-backed militias in the border area between Iraq and Syria."
The Iraqi National Security Ministerial Council held an emergency meeting headed by Al-Kazemi at the time, devoted to discussing the repercussions of the American bombing of a site on the Iraqi-Syrian border.
The Council affirmed its intention to resort to all available legal options to prevent the recurrence of such "aggressions" that violate Iraq's airspace and territory, in addition to conducting a comprehensive investigation into the circumstances of the accident and its causes, and working to prevent it from recurring in the future.
The so-called "Coordination of the Iraqi Resistance" issued a statement about the recent bombing of the city of Al-Qaim on the Iraqi-Syrian border, and vowed "revenge" through what it described as an "open war."
shafaq.com