Proposals to limit the repercussions of the dollar's ​​rise and warnings of "parasitic" banks
Proposals to limit the repercussions of the dollar's ​​rise and warnings of "parasitic" banks
2021-06-14 | 04:12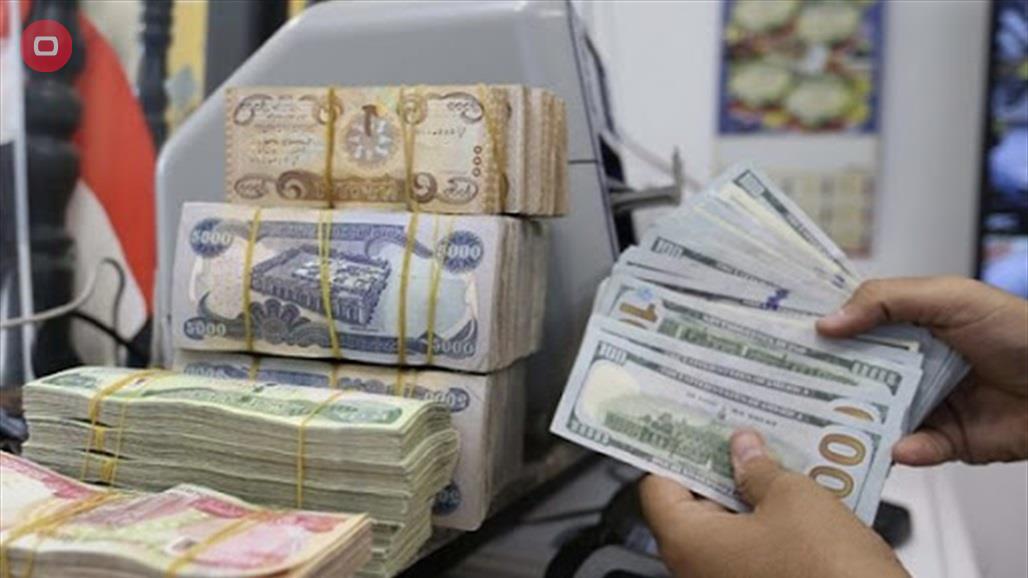 Report: Alsumaria News
The issue of the dollar exchange rate and its impact on the local market is still a concern of the political class and those who follow the economic situation in the country. He is behind the rise in the price of the dollar and "parasitic" banks have benefited from it.
Member of Parliamentary Finance Committee Jamal pumaHe stressed that dealing with the rise in prices in the markets as a result of changing the exchange rate is through four steps.
And he saidpuma In an interview with Alsumaria News, "The concerned authorities can proceed with four steps to address the rise in prices in the markets and ease the crisis on the citizen after changing the exchange rate of the dollar against the dinar," noting that "the first step is to control the market prices of imported materials on the grounds that they were affected in a way. More than local goods due to the high exchange rates.
. added pumaThe second step is by addressing the fluctuation in the exchange rates of the dollar against the dinar in the local market, and the Central Bank promised to pump at least three billion dollars during the current year to the market in order to address this matter and control prices and not allow the collapse of the local currency. He pointed out that "the third step will be through initiating projects to support the private sector and provide job opportunities with at least one billion dollars to build schools and two billion dollars to support small projects for non-employees."
He continued, "The other step is to raise the level of the oversight role of the House of Representatives and the bodies for integrity and the judiciary to control things, but without this and in the event that things are left to go as the greedy crisis dealers desire, then prices will remain high and the crisis will further suffocate the citizen."
representative of national approach block Hussein Al-Eqabi العقابHe emphasized that the people's strength and capabilities IraqOver the past seven months, it has been controlled by a group of parasitic banks that drain people's money through currency auctions, noting that there is a political decision in the Iraqi state that is behind the raising of the exchange rate.
Al-Aqabi said in an interview with Alsumaria News, "The people's strength and capabilitiesIraq It has been controlled over the past seven months, with great regret, by a group of parasitic banks that drain people's money through currency auctions. Therefore, raising the exchange rate is in the interest of those banks that do not have any economic or commercial activity or activity, but rather subsist on the capabilities of the people and the state, which is what we were warning of. Over the past period," he said, noting that "these banks know very well who is behind them, and they are influential political forces, and there are influential political forces behind the failure to hold those responsible for raising the exchange rate accountable."
Al-Uqabi added, "There is a political decision in the Iraqi state that is behind the raising of the exchange rate, which is of no economic benefit to it, as it provides the state with an amount not exceeding seven or eight trillion dinars, but the cost of it is very high, harsh and severe, and the loser is the Iraqi citizen." Pointing out that "the reform system was supposed to go on several aspects, but unfortunately, the authorities holding power, we see them move and move from one failure to another failure, as they cannot maximize state revenues or fight corruption and secure the state's needs, but rather go to the fragile class, whether by external borrowing And the internal, deduction, taxes, or raising the exchange rate, and this is the weapon of the incapable, the failure, and the corrupt at the same time, because the beneficiary party is the parasitic banks, and the victim is the citizen."
He pointed out that "the government must retreat quickly and correct this equation, because the parties holding power are complicit with these banks, most of which are not accountable for taxation, do not submit import statements, and there is no transparency in their work, and a large number of them have completely non-existent formation and classification procedures. better than an invalid class."
alsumaria.tv