Al-Kazemi: Some are trying to (demonize) the prime minister
Al-Kazemi: Some are trying to (demonize) the prime minister
2021-06-04 05:22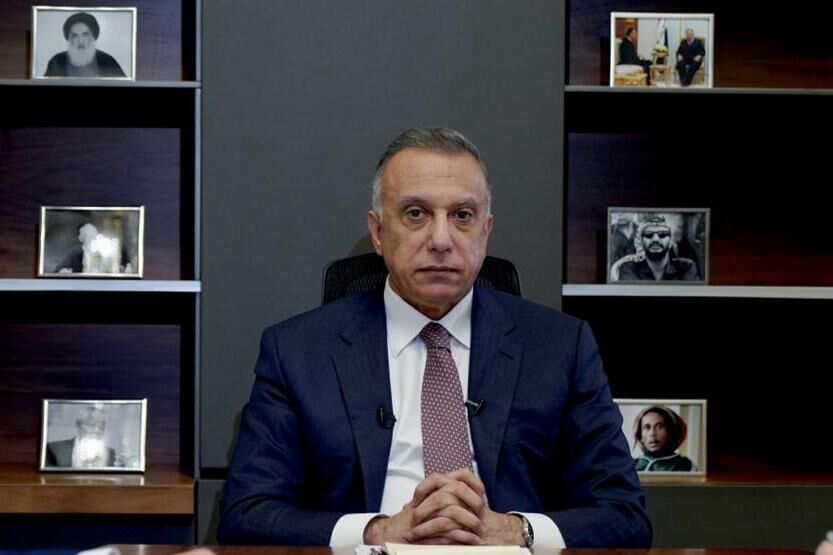 Shafaq News/ Prime Minister Mustafa Al-Kazemi renewed his pledge to hold "fair and fair" elections on the tenth of October in Iraq, and at the same time confirmed that he would not run in that process and would not support any alliance.
Al-Kazemi came in an interview with a number of Iranian correspondents in Baghdad, which was published by Iranian official Iranian media today, Friday.
Al-Kazemi said, "The Iraqis desperately need elections, and there is a crisis of confidence between the political blocs and the street, and there is a schism and real disagreement.. Why did you come to the prime ministership? I did not come as prime minister with elections, but as a result of a social crisis. And we need to establish elections," adding that some are trying to (Demons) The Prime Minister is everything.
And he added: From the first moment of the government program that was voted on in the Iraqi parliament, I said I will work to establish early, fair, and early elections very soon, and I called for elections within a year, and I mentioned the date of June 6 of this year, i.e. a week after the election date. How can they say I am not serious, and I have no will for elections?
Al-Kazemi noted that "the political blocs met and the commission met, and I think that this date is very early, and reflects a response to the accusations, and whoever claims that I do not want elections, this is my answer to him: I requested that the elections be on June 6, 2021."
The Prime Minister continued, saying: The will is there, and after negotiations with the Commission and the political blocs, we agreed to announce October 10 of this year as the deadline for elections. The government is serious, and we worked hard by asking the Security Council to support Iraq with international observers to give confidence to these elections in front of the political blocs, and in front of the Iraqi people. We are serious about having a single space and protecting the elections from any process of questioning or fraud.
He also said: Certainly, I will not run for elections in order to send a real message, and I care about the Iraqi national identity and that we create a distance or the principle of justice for all. ); For this reason, I will not enter the elections, and I will not run for the elections in order to work with all efforts to make the elections a success; For this reason, we have worked to provide all the support to the Commission and what the Commission requires and provided, and now we have the last stage, to provide the conditions and a safe and secure environment for these elections, and with all this we are taking steps to provide these appropriate conditions for these elections.
shafaq.com