"Finance" proposes three solutions to avoid withholding the salaries of Iraqi employees
"Finance" proposes three solutions to avoid withholding the salaries of Iraqi employees
2021-01-17 01:19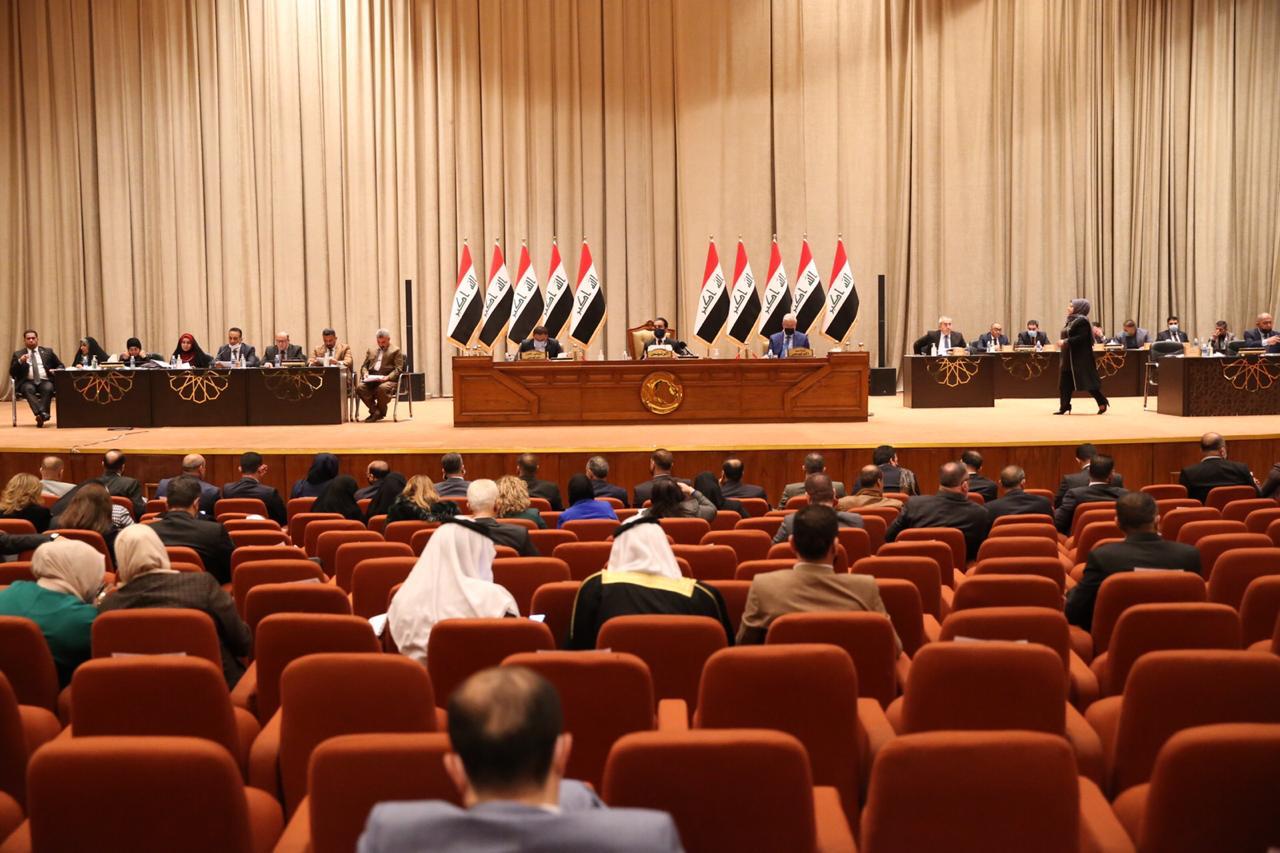 Shafaq News / On Sunday, the Parliamentary Finance Committee revealed a tendency to address the deduction of employees' salaries in the Iraqi state budget law, renewing its refusal to compromise these salaries.
Committee member Jamal Cougar told Shafaq News, "The Parliamentary Finance Committee has four options to address the deduction of employees' salaries in the General Budget Law for the year 2021, "indicating that" the first option is to stay on what the government has included in the budget law, and this is unacceptable. "
He added that "the second option is to go towards implementing a law on income tax," noting that "the third option is to raise the ceiling for those covered by deduction from 500 thousand to one million and 250 thousand dinars or one million and 500 thousand dinars."
Cougar added, "The fourth option for the Parliamentary Finance Committee is to cancel the clause withholding a percentage of the salaries of employees," stressing that "the committee refuses to prejudice the salaries of simple employees whose salaries are less than a million."
In its thirty-fifth session, which resumed on Saturday, the Iraqi Council of Representatives (Parliament) ended the discussion of the budget bill for 2021.
The Iraqi government approved the draft bill last month and sent it to Parliament for discussion and approval in the coming weeks.
According to the draft seen by Shafaq News, the budget is 164 trillion dinars, with a fiscal deficit of 71 trillion.
The budget was based on an estimated price of $ 42 per barrel of oil and an export rate of 3.250 million barrels per day, including 250 thousand barrels from the fields of the Kurdistan Region.
The Iraqi government is struggling to secure employee salaries and other operating expenses due to the collapse in oil prices due to the Corona pandemic, which has crippled large sectors of the world economy. The country relies on revenues from selling crude to finance 95 percent of state expenditures.
Iraq was forced to reduce the value of the local currency against hard currencies, especially the US dollar, in order to provide the salaries that it paid in the fourth quarter of 2020 through the fiscal deficit (borrowing) law approved by Parliament.
shafaq.com