Washington is concerned about a billion dollars with the withdrawal of diplomats from Iraq
Washington is concerned about a billion dollars with the withdrawal of diplomats from Iraq
2020-12-19 00:25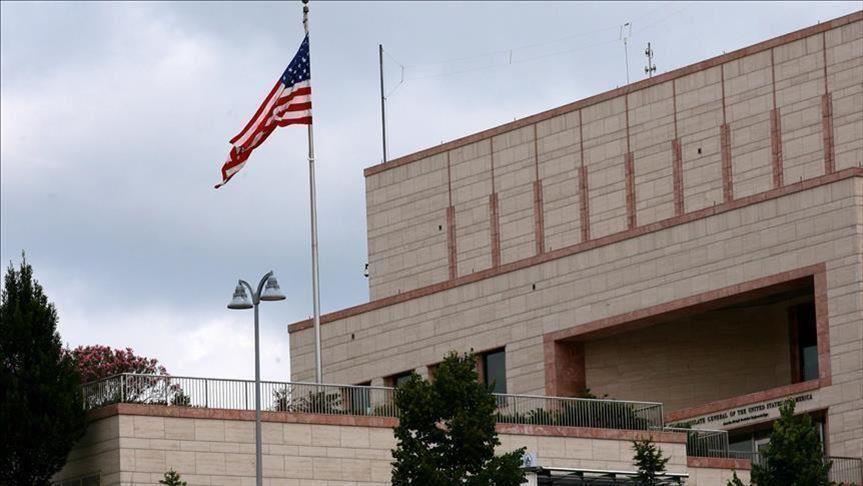 Shafaq News / Current and former officials in America have expressed their concern about leaving a structural staff of full-time US aid officials, in addition to locally recruited employees, to monitor nearly a billion dollars in foreign aid programs as diplomatic personnel withdraw from Iraq.
Earlier this month, Secretary of State Mike Pompeo outlined plans to withdraw dozens of diplomats from the United States who work at the US Embassy in Baghdad, and officials and aides in Congress said it was a precaution for safety amid potential security threats associated with the first anniversary of the assassination of a US corps commander. Iranian Quds, Qassem Soleimani, and the deputy head of the Popular Mobilization Authority, "Abu Mahdi Al-Muhandis."
"Foreign Policy" magazine said in a report that this decision had led to nearly half the number of US diplomats and the number of foreign aid officials working at the embassy in Baghdad.
Current and former officials familiar with the matter said the move would leave only four full-time Americans. They work for the Agency for International Development (USAID), as well as locally recruited personnel, at the embassy to monitor hundreds of millions of taxpayer dollars from foreign aid programs.
Former officials and humanitarian workers, who spoke on condition of anonymity, said it would be difficult, if not impossible, for such a limited number of staff to ensure that such a large amount of aid funding is properly implemented without mismanagement or graft. .
Some described the decision as a quick reversal, but it comes amid a broader last-minute withdrawal of military and diplomatic personnel from Iraq in the final weeks of Donald Trump's presidency, which some in Congress fear would undermine the stability of Iraq and open a vacuum for Iran and its proxies to gain more influence in the country.
"If Iran wants us out of Iraq and we will leave under pressure, we give them what they want," said a Senate aide familiar with the matter.
The withdrawal also reflected growing frustration in Congress about the administration's handling of the Middle East. Members and staff of the Senate Foreign Relations Committee and the House Foreign Affairs Committee were requesting briefings on employment levels in the United States.
This is the second wave of withdrawals of personnel in the United States from the embassy in Baghdad, as the Trump administration last year ordered the departure of diplomats and aid workers, which greatly reduced the size of the staff and left fewer than twenty officials in the United States Agency for International Development.
According to a Senate aide familiar with the matter, the new order would leave less than 100.
shafaq.com