Washington allocates funds for the elections in Iraq and affirms: We will not close our embassy in Baghdad
Washington allocates funds for the elections in Iraq and affirms: We will not close our embassy in Baghdad
2020-12-08 06:57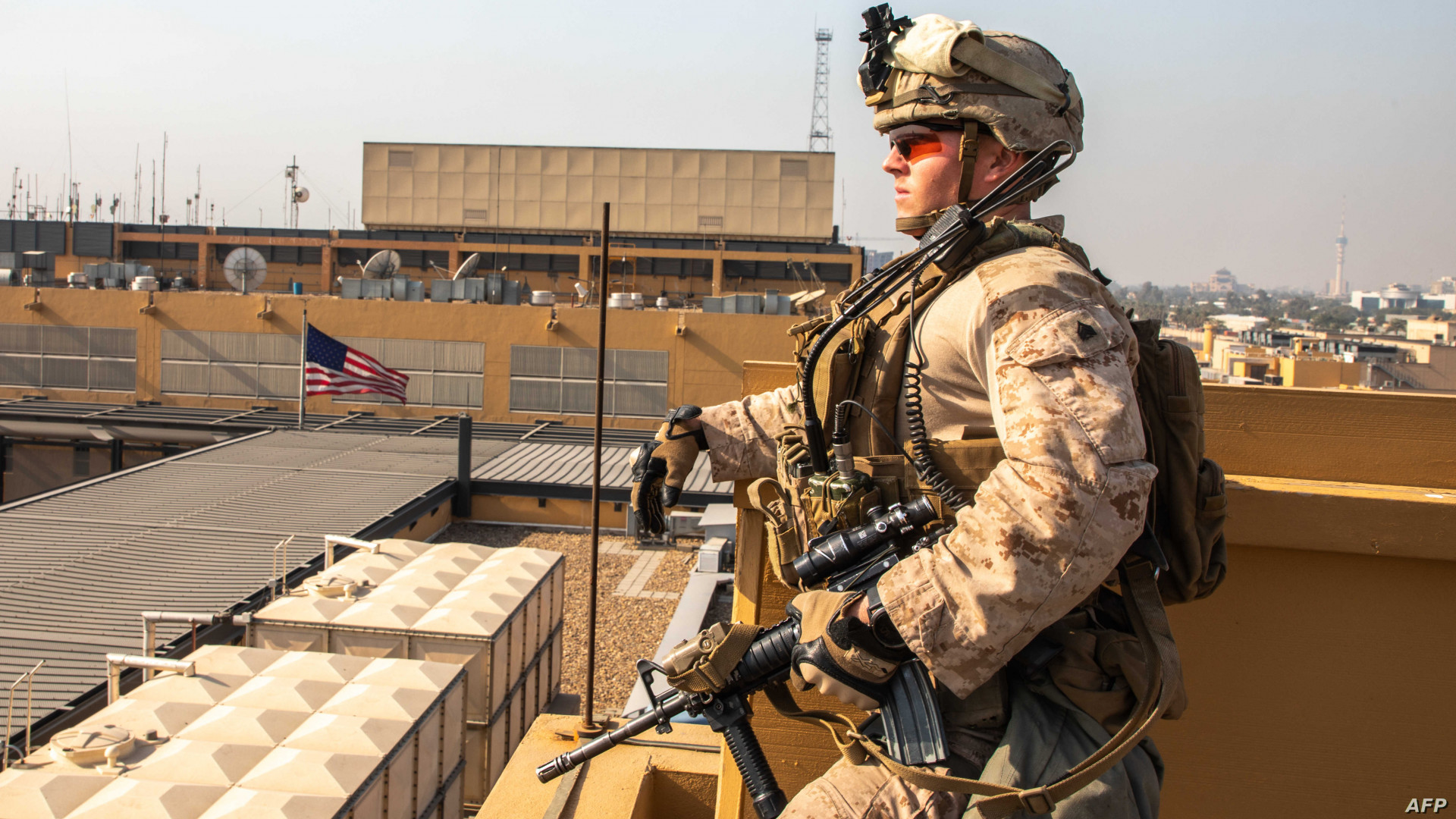 Shafaq News / The US administration said on Tuesday that it had allocated funds for the success of early parliamentary elections in Iraq, stressing that it would not close its embassy in Iraq despite a "temporary" reduction in the number of embassy employees.
This came during a closed-circuit dialogue session, in which Shafaq News correspondent participated, with the US Assistant Secretary of State for Near Eastern Affairs David Schenker.
Schenker, who is visiting Baghdad on Monday, said that the embassy's main cadres will remain in charge, in addition to US advisors working with the Iraqi security forces.
He stressed that Washington would not close its embassy in Baghdad, and that the United States was committed to its bilateral relations with Iraq.
Schenker indicated that the reduction in the number of employees is "temporary" and will not affect the relations of the two countries.
The US embassy in Baghdad nearly halved the number of its employees, amid fears of reprisals during the first anniversary of the assassination of the Iranian General Qassem Soleimani and the deputy head of the Popular Mobilization Authority, Abu Mahdi Al-Muhandis, in an American air strike near Baghdad airport early this year.
He added, "Our commitment to Iraq and the Iraqis continues, work continues, and support continues on all security, health, economic and other levels."
He referred to meetings he had held during his current visit to Baghdad with Prime Minister Al-Kazemi, President Saleh and the Speaker of the Halbousi Parliament, as they discussed the relationship between the two sides at the level of economic reforms as well as early elections.
Schenker said that he held extensive discussions with the representative of the United Nations envoy in Iraq, Jenin Plasschaert, about early elections, and "we discussed the role of the mission in the elections to be free and fair."
He indicated that the United States will allocate $ 10 million to support efforts to make the elections a success.
On the sanctions imposed by Iraq on figures from inside the country, he said, "The US Treasury Department targets those directly involved in terrorism and corruption."
Schenker added, "We will continue to classify and punish anyone who steals from the people or kills demonstrators. This matter will continue until the end of the administration of President Donald Trump and even in the new administration."
shafaq.com