The Central Bank of Iraq "surrounded" by a large security force
The Central Bank of Iraq "surrounded" by a large security force
Monday , 18 November 2019 at 16:17 pm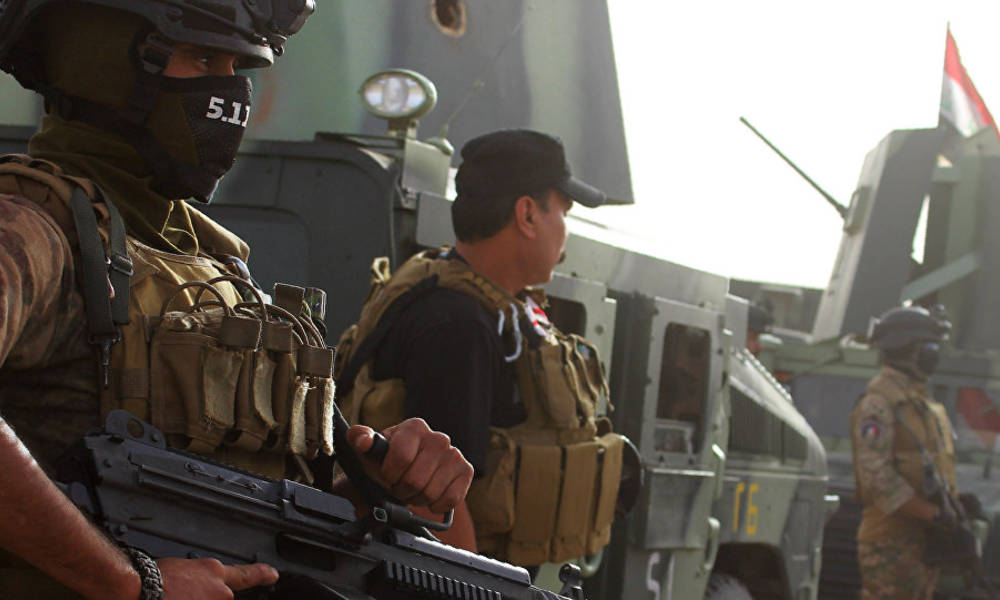 Baghdad / Sky Press
A security source said that a large security force surrounded the central bank building in the center of Baghdad, amid tight procedures.
According to the source, the force included a large number of anti-riot forces, deployed at the gate, and the perimeter of the Central Bank of Iraq, located in the center of Rashid Street, opposite the Arab popular market, central Baghdad.
The source, who spoke on condition of anonymity, said that security measures have been tightened around the central bank, in addition to the major force, was secured by huge concrete blocks with three rows.
A banking source revealed that the central bank instructed the closure of three major government banks about a week ago for three days, namely banks: Rafidain, Rashid and Al-Mustansir, which resulted in the rise of the dollar exchange rate from 120 thousand Iraqi dinars to 123 thousand, for a paper class 100 US, Causing a financial crisis in the stock market, with the disruption of receipt and transfer of remittances through these banks.
Our correspondent, witnesses, that a number of protesters, standing a short distance from the Central Bank, carrying banners of the Iraqi flag, amid fears of clashes may erupt between them, and riot police.
The demonstrators, who are accompanying Tahrir Square, in the center of Baghdad, warn of the approaching demonstrators from the Central Bank, in anticipation of any involvement implicated by the burning of the bank, or stormed, at the hands of the same rioters by the same riot forces that had previously burned the entrance of the Ministry of Justice by throwing smoke bombs with The spark of fire, in attempts to implicate the demonstrators of these acts of violence without the recordings documented by the demonstrators at the time to burn the entrance of the ministry about two weeks ago.
Since early October, there have been mass protests in Iraq demanding better living conditions, fighting corruption, dismissing the government, dissolving parliament, and holding early elections.
skypressiq.net