Learn about the truth of the "arrest" Haider Abadi ..
Learn about the truth of the "arrest" Haider Abadi ..
Sunday 03 November 2019 at 10:35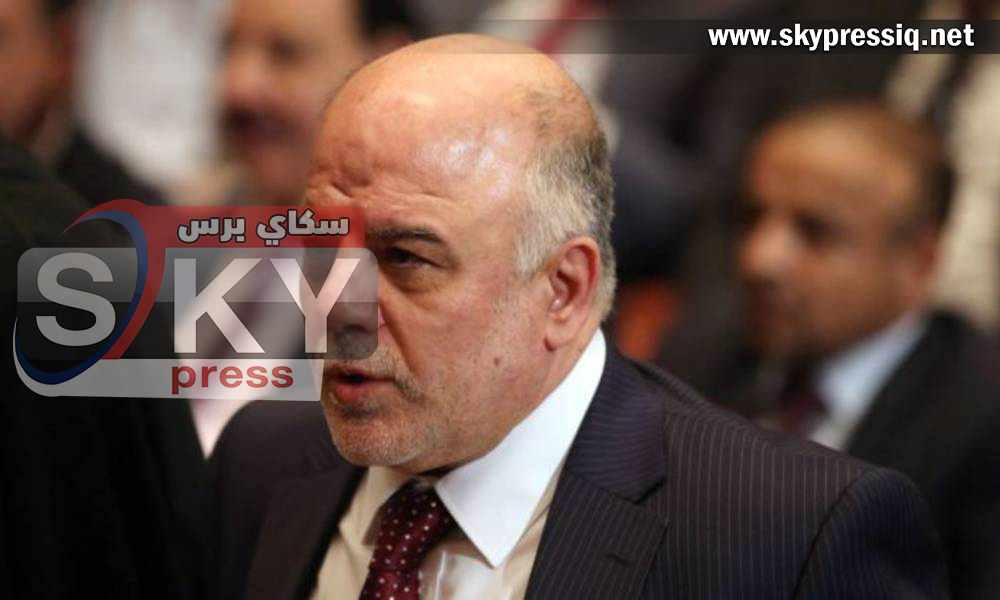 Baghdad / Sky Press
The Supreme Judicial Council in Iraq has revealed the fact that any memorandum has been issued regarding the former Iraqi Prime Minister, Chairman of the Victory Coalition Haider al-Abadi.
The council said in a statement yesterday that the media center was briefed on the statement of the victory coalition about the attempt to besiege Abadi's house and inquire about the existence of a memorandum from the judiciary against him, adding that the judiciary has not issued any memorandum regarding Abadi.
The statement added that "in the event of a warrant issued by the judiciary against any person, the competent authorities to implement them are the official bodies of the State represented by the Ministry of the Interior, a body known to all follow the legal contexts public."
The member of the victory coalition Ali al-Sunaid, confirmed earlier, that an irregular armed force wearing military uniforms surrounded the house of the head of the coalition Haider al-Abadi, without knowing the reasons.
The Integrity Commission pointed to the issuance of orders against a minister and five current deputies and two former ministers, and said in a statement that the Investigation Department in the Commission issued 60 arrest warrants and recruitment of deputies and local officials on charges of corruption and waste of public money.
It confirmed the issuance of orders to bring 38 members of the provincial council of current and former members, where a warrant has been issued against one governor and two in the post of chairman of the provincial council of the current, as well as 6 general directors and one deputy minister, and the issuance of arrest warrants against the current governor and chairman of the provincial council, and 6 Managers.
Massive anti-government demonstrations have been taking place in Iraq since early October, accompanied by violence last month that killed about 250 people, as protests continued to demand the resignation of the government, tighter anti-corruption measures and improved economic conditions.
skypressiq.net